New Delhi: The Delhi High Court on Friday issued notice to CBI seeking its reply on the bail pleas of former Railway Minister Pawan Kumar Bansal's nephew Vijay Singla and three others in the Rs 10 crore bribery case.
Justice Hima Kohli issued notice to the CBI for 30 August on the bail pleas of Singla, suspended Railway Board Member Mahesh Kumar, MD of Bangalore-based GG Tronics India Pvt Ltd Narayan Rao Manjunath and alleged middleman Sandeep Goyal.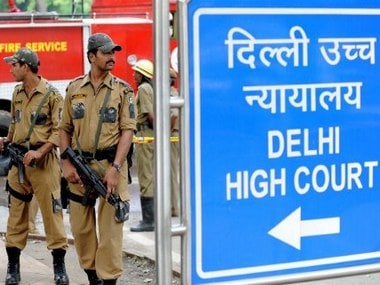 The counsel for all the four accused told the court that the charge sheet in the matter has already been filed within 60 days of arrest and there is nothing left to be probed and therefore, the accused deserve to be granted bail.
Seeking an early hearing, the counsel submitted that the only ground on which they have been denied bail by the trial court is the apprehension of tampering with the evidence.
"All the recoveries have been made and statement of all the witnesses have been recorded. So there is nothing left to be done.
"We request the court to give us an early hearing as the accused would be in jail for so long even after filing of the charge sheet," the lawyers for the accused argued.
Opposing their bail pleas, the CBI submitted that "the reason for denying them bail was not the just the apprehension of tampering with evidence but also the gravity of the offence."
Singla is alleged to have demanded Rs 10 crore from Kumar, who was recently elevated as Member (Staff) of Railway Board, for shifting him to his choice post of Member (Electrical).
All the four accused persons have been charge sheeted by CBI for the offence of criminal conspiracy under the IPC and relevant provisions of the Prevention of Corruption Act.
Besides them, six others--M V Murali Krishan and C V Venugopal, Rahul Yadav, Samir Sandhir and Sushil Daga and Ajay Garg--have been charge sheeted in the case. Only Garg has been granted bail by the Special CBI Court.
The four accused had moved the Delhi High Court against the 12 July order of a Special CBI Court which had refused to grant them bail.
The trial court had rejected their bail pleas, saying they can tamper with the evidence or influence witnesses if released on bail.
Kumar, Manjunath and Goyal were not granted bail as the trial court had held they were the main players who hatched the conspiracy.
PTI
Updated Date: Jul 19, 2013 12:23:43 IST