Rahul Gandhi responds to Nitin Gadkari's statements about Maratha reservations, asks #WhereAreTheJobs on Twitter
Union Minister Nitin Gadkari said on Saturday that reservations and quotas will not guarantee employment for many, because the number of jobs is declining.
Rahul Gandhi took to Twitter on Monday and responded to Union minister Nitin Gadkari's statements about the ongoing Maratha agitation for reservation and similar demands by other communities in Maharashtra. Taking from Gadkari's statement to reporters in Aurangabad, Gandhi started a national trend on Twitter by asking #WhereAreThe Jobs.
Excellent question Gadkari Ji.

Every Indian is asking the same question.#WhereAreTheJobs?https://t.co/2wfhDxuA10

— Rahul Gandhi (@RahulGandhi) August 6, 2018
Gadkari said on Saturday that reservations and quotas will not guarantee employment for many. "Let us assume the reservation is given. But there are no jobs. Because in banks, the jobs have shrunk because of IT. The government recruitment is frozen. Where are the jobs?" he asked. He added that there is a "school of thought" that wants policymakers to consider the poorest of poor in every community.
Gandhi tweeted a report from NDTV  and added #WhereAreTheJobs in his tweet, sparking a national trend on the social media site. Congress members, as well as party supporters, started tagging Prime Minister Narendra Modi and the BJP in their tweets, repeatedly asking the same question. Modi's promise of generating 2 crore jobs in the country is the prime focus of the tweets.
Adding that "backwardness is becoming a political interest", Gadkari also said that "Everyone says I am backward. In Bihar and Uttar Pradesh, Brahmins are strong. They dominate politics. (And) They say they are backward.
"So one school of thought is that a poor is a poor, he has no caste, creed or language. Whatever may be the religion or caste, in all communities there is one section which has no clothes to wear, no food to eat. One school of thought also is (that) we must consider the poorest of the poor section in every community," he said. This is a "socio-economic thinking" and it must not be politicised, the Union minister said. "My request is, we should stop politics over caste, religion and language. Poverty and hunger don't see caste or community."
He also urged agitators to maintain peace, stating that the Devendra Fadnavis-led government is working to resolve the Maratha reservation demand. Gadkari said that the talks are being held with relevant parties.
Find latest and upcoming tech gadgets online on Tech2 Gadgets. Get technology news, gadgets reviews & ratings. Popular gadgets including laptop, tablet and mobile specifications, features, prices, comparison.
India
The Congress leader, who began his campaign for the Tamil Nadu assembly polls, also said there was the need to promote MSMEs, to compete with countries like China and Bangladesh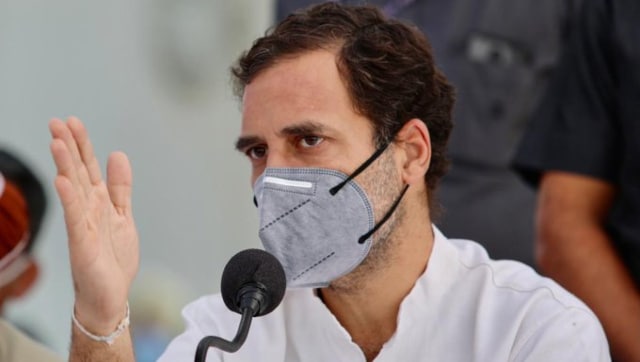 India
The Congress' attack on the Modi govt came a day after petrol and diesel prices touched new highs after rates were increased for the fourth time this week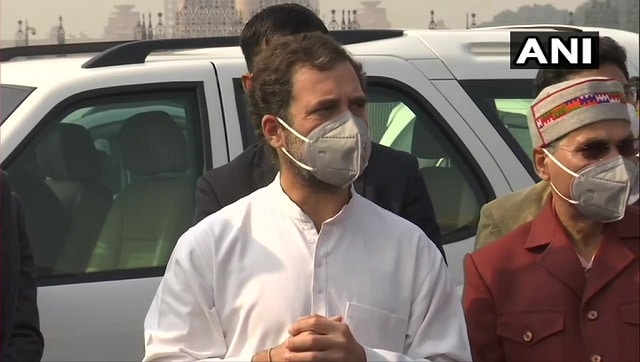 India
Gandhi's comments come after a report by NDTV channel claimed that China has constructed a new village in the disputed region of Arunachal Pradesh and it consisted of about 101 homes