Rahul Gandhi alleges Modi took money from Sahara; why is PM afraid of probe, asks Congress
Randeep Surjewala said it's the responsibility of the Opposition to cleanse the Ganga of politics and the Congress party was only asking pertinent questions
In response to the BJP's defence of the corruption charges leveled by Congress vice-president Rahul Gandhi against Prime Minister Narendra Modi, Congress party spokesperson Randeep Surjewala questioned as to why Modi is hesitant to come clean and issue a clarification.
Earlier in the day, Rahul had raked up the Sahara and Birla papers that reportedly have entries of some payments made to Modi when he was the chief minister of Gujarat.
The Income Tax Department had raided Sahara Company on 22 November, 2014. Rahul said as per the records, Rs 2.5 crore was given to Modi on 30 October, 2013; Rs 5 crore on 12 November, 2013; Rs 2.5 crore on 27 November, 2013; Rs 5 crore on 29 November, 2013. He added that entries showed Rs 5 crore given to the prime minister on 6 December, 2013; Rs 5 crore on 19 December, 2013; Rs 5 crore on 13 January, 2014; Rs 5 crore on 28 January, 2014, and Rs 5 crore 22 February, 2014.
To this, Surjewala added another entree recovered by the I-T department in a raid at the Birla office, where he claimed that a note was added that said, "Rs 25 crore paid to Guajarat CM, rest??."
Basing his case against the ruling disposition on these reported pieces of evidence, Surjewala wondered why the BJP was rattled and hurling abuses at the Opposition when all that it had to do was to order an independent probe.
Surjewala said that Rahul and the Congress party respect Modi and the office he holds, and they too want him to come out unscathed of these allegation. He added that the prime minister's credibility and integrity are at stake.
Surjewala asked that why, between 2014 and 2016, has the CBI or I-T department not once summoned Modi and interrogated him.
"If such allegations were leveled against ordinary citizens, wouldn't the investigating agencies at least question them," Surjewala asked.
He said that nine incriminating entries have been found in a computer in the Sahara raids, whether they are true or not is the only question that the Opposition asks.
Surjewala also invoked an incident pertaining to BJP veteran Lal Krishna Advani in order to corner Modi. He said that only a mere dairy entree had cropped up incriminating Advani in graft charges and Advani had at the time offered to leave politics and resign from the Lok Sabha if the charges were proved. "So what is Modi ji afraid of?," Surjewala asked.
Surjewala further added, "Vipaksh ka kaam hai rajneeti ki Ganga ki safai ka. and Vipaksh k taur pe hum sarthak sawaal puch rahe hain. isliye na khije na tilmilayein aur saaf saaf bataein (It is the responsibility of the Opposition to cleanse the Ganga of politics and that is what the Congress party was doing. We are asking pertinent questions. It is not something that should perturb them.)"
"We want an unbiased probe by an agency that the nation trusts. Credibility and honesty of the prime minister is at stake... Modi ji should come clean and not hide behind his cronies and clarify whether these proofs are true or not," he said.
Invoking Modi's popular election time slogan, which he also used to justify his demonetisation move, "Na Khaunga, Na Khane Dunga," Surjewala said that it had become all the more important that the prime minister goes through this "test."
"These allegations are not based on hearsay or political mudslinging but two pieces of evidences with the investigation agencies. Modi ji has been sitting on it for months. He should come clean about it. Why is he not ordering an independent probe," Surjewala said.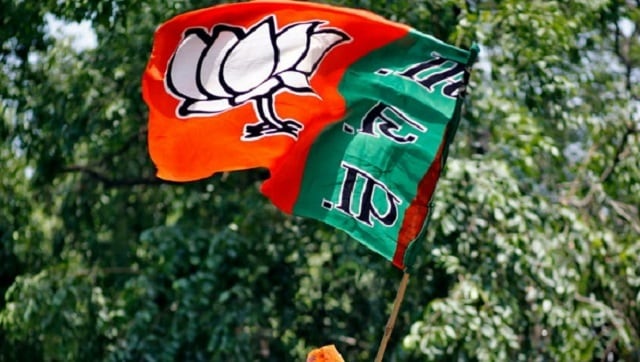 India
Kanhaiya Lal, a tailor, was killed by two cleaver-wielding men, who posted a grisly video of the crime online claiming responsibility for the murder
India
Congress leaders and supporters criticised the BJP-led central government and said that the Agnipath scheme is not beneficial for the country's youth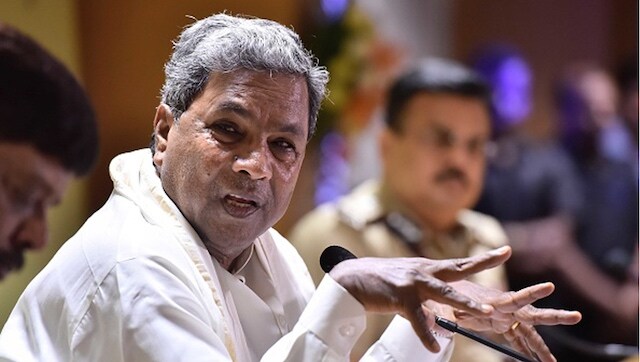 India
Siddaramaiah charged that the BJP government at the Centre betrayed the people by not fulfilling its election promises