Rafale row: By seeking 'factual correction' in SC verdict, Centre has shot itself in foot and made deal even murkier
It is time for Prime Minister Narendra Modi to respond
There is an intrinsic difference between 'let's eat, grandpa' and 'let's eat grandpa': the first is a call for a convivial family repast and the other an invitation to a cannibalistic feast. That is how important a comma is.
And in the case of the government asking for corrections to the Supreme Court's decision on dismissing the pleas made over the Rafale purchase, it is a lot more than a comma. Even if one gives allowance for human error, the fact that the verdict was predicated on a misinterpretation of information makes very strong grounds for reopening litigation and freezing the dismissal.
You cannot just wake up in the aftermath with an 'oops' and expect it all to be put right. And really, it is a very tenuous defence: turning the one day of jubilation to utter red-faced embarrassment. For those who are still lost in the forest called Rafale, the government wanted to say that the comptroller and auditor general of India (CAG) report 'is' put forward to the Public Accounts Committee(indicating normal procedure). Instead it was given to the apex court as 'has been': thereby indicating that the act was completed and details shared. A huge difference. Almost comical.
By asking for this correction, the government has placed Chief Justice Gogoi's judgment in a bind. The CJI said: The pricing details have been shared with the CAG and the CAG report has been shared with the PAC." Based on the inaccuracy of the 'has been' factor, the Chief Justice of India has a right to be more than furious. Even if this element had a tiny, itsy bitsy walk on no dialogue part on the legal stage and the announcement of the final verdict, it is fruit of the poisonous tree and makes a strong case for reversing the judgment.
One would understand the clerical error if things were not horribly compounded by the Congress accusation that the CAG report has not been placed in Parliament in part or full, giving the party president Rahul Gandhi a loaded elephant gun hours after he was expected to be holding a broken arrow and looking beaten. For sheer shooting itself in the foot, the government's latest effort will be hard to beat. Not only has it placed the Supreme Court in an awkward position, but it has made even murkier the whole Rafale deal.
With PAC chairman Mallikarjun Kharge adding his ire to the issue and labelling the government "a liar" for saying it had presented the report to Parliament, perhaps it is time for Prime Minister Narendra Modi to silence his team and actually stand up and respond with a public Mann ki baat on a matter that has not only hurt his credibility and that of his party, but will not go away. The manner in which the purchase is being dealt with, it will come as no surprise if Dassault begins to feel the heat and begins to wonder if this is all worth it.
It just needs one or two senior French officials to be summoned by an Indian court as witnesses to the deal or for clarifications to their contradictory statements (which could include former French president Hollande since he is now a private citizen) and this whole edifice could collapse: leaving us not only without much-needed aircraft, but other viable options shying away.
Why is that our military hardware sprees always end up in a mess like this?
Find latest and upcoming tech gadgets online on Tech2 Gadgets. Get technology news, gadgets reviews & ratings. Popular gadgets including laptop, tablet and mobile specifications, features, prices, comparison.
India
Union minister and BJP leader Prakash Javadekar alleged that Rahul and Priyanka "cannot see" atrocities against women in the states ruled by Congress
World
Neutrality is insufficient when communities already see religion as an important part of their personal identity, one they want to hold on to along with their civic identity. It should be possible to have both.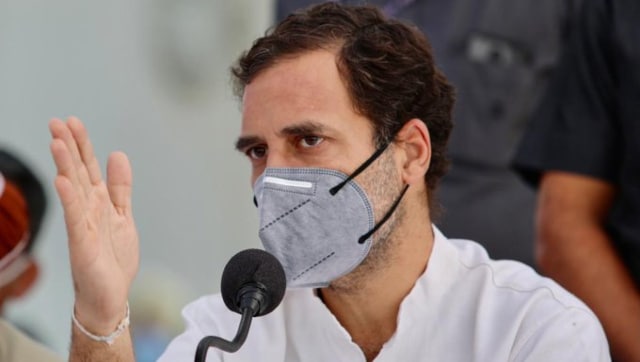 Politics
In a tweet, Prime Minister Narendra Modi had announced that he will address the nation at 6 pm today