Rafale jets controversy: Nirmala Sitharaman is right, UPA had serious doubts about HAL's capabilities
Defence Minister Nirmala Sitharaman said that the poor health of the State-owned HAL was partly responsible for the collapse of the Rafale deal under UPA
New Delhi: The controversy surrounding the Rafale deal is far from over. The political slugfest, charges by the Opposition and rebuttals from the government are revealing new facts every day. The latest one is from Defence Minister Nirmala Sitharaman, who told PTI that the poor health of the State-owned Hindustan Aeronautics Limited (HAL) was partly responsible for the collapse of French combat aircraft deal under the UPA headed by Manmohan Singh.
The defence minister's statement, it seems, is in response to questions raised by the Congress, which on several occasions flagged that HAL — part of the negotiation during UPA-2 — was kept out the NDA's inter-government agreement. Whether her replies soothe the agitating political nerves of Opposition parties or not, the observation that HAL did not have the required capability to produce jets in India has brought the focus back to Defence Public Sector Undertakings (DPSUs), which in the last couple of decades have become a drag on the Indian economy and moreover, failed the Indian forces seeking better equipment.
Sitharaman is correct that the UPA government and even Indian Air Force (IAF) doubted the performance of HAL. It is time political leaders also discuss and analyse, for example, why HAL and a foreign company — Israeli Aerospace Industries (IAI) — both State-owned and founded at around the same time, are poles apart when it comes to delivering world class technology to the forces and also in reaping profits?
The answer perhaps lies in the confidential minutes of the meeting accessed by Firstpost pertaining to the visit of then MoS defence Jitendra Singh to HAL's Sukhoi engine division at Koraput in early May 2013 when Manmohan was negotiating with France to purchase 126 Rafale fighter jets. The division was responsible for manufacturing engines for all Sukhoi fighter jets under a licensed contract with Russia. The UPA minister's visit was in the backdrop of a confidential government assessment of HAL division that suggested that the "engines under Phase-IV, where some of the components are made from raw materials and some of the components are received directly from Russia, are being produced by HAL but there was a short fall in meeting the target".
The assessment further said that in the production year 2012-13, HAL (Koraput) was to deliver 34 engines (manufacture) to meet the requirements but only four engines were produced before 31 March, 2013 and three more engines are about to be in the final phase of assembly.
"Insufficient number of production lines, inadequate floor space and lack of a skilled/trained workforce at HAL (Koraput) has now become an irrevocable process due to the high lead time required to overcome these aspects. There is a significant gap between the projected vision of HAL vis-à-vis IAF arisings. There is also a shortage of adequate hangar space to keep engines and it was observed that the engines awaiting induction are kept in open space, which in the long run will have serious flight safety ramifications. The HR management at HAL has failed to address the manning deficiencies and loss of expertise through a system of mandatory overlap of new recruits with retiring personnel. This has led to human errors in machining and at times during assembly of engines. The HAL (Koraput) division has indicated an inability to supply critical spares like turbine blades, combustion chambers outer casings. It has been unable to fulfill Repair, Manufacture and Supply Orders (RMSO) some of which are as old as 2006. Supply of 773 High Pressure Turbine Rotor blades and 697 Low Pressure Turbine Rotor blades has been pending since 2006," the UPA's confidential report had stated.
The assessment was prompted by the Indian Air Force's missive to the Secretary (Defence Production) in 2012, which had observed that HAL was clocking a high cycle time for production and had inadequate capacity for lines of production.
It also reveals the poor health of HAL in at least one of the several units across the country. Then Deputy Chief of the Air Staff (DCAS) Air Marshal S Sukumar, during the meeting, raised questions on performance of HAL in repair and overhaul of AL-31 FP Engine. Para 2.2 says it all: "DCAS brought out that HAL is not able to meet the Repair and Overhaul (ROH) arising and hence, IAF is sending the engines abroad under Long Term Repair Agreements (LTRA) considering the gap between arising and internal capacity of HAL. It was also brought out that there are delays in ROH of retables due to non-availability of spares. HAL explained that because of the LTRA operated by IAF, Russian side delays supply of spares to Koraput as it suits their commercial interest. This is affecting the ROH of engine aggregates and retables."
Para 2.2 (1) reveals that then MoS defence was not satisfied with HAL response and had observed that in case capacity was not enhanced, IAF may directly enter into agreement with the foreign manufacturer.
"RRM (Raksha Rajya Mantri) directed that HAL should be the nodal agency responsible to meet the requirement of IAF. However, if, HAL is not in a position to meet the requirement of IAF due to its capacity constraint or any other reasons, IAF may directly enter into aero engine LTRA with Russian Original Equipment Manufacturer (OEM), in consultation with Department of Defence Production. He also directed IAF to place its firm task for three years and submit estimated arisings till 2020-21. Accordingly HAL will work out the plan for fulfilling the requirement of IAF and submit to Ministry of Defence. Future plan of HAL for augmenting the capacity from 50 to 105 ROH engines per annum was explained. While macro level planning has been done for the same, details are being worked out. Augmentation of capacity needs to be expedited in consultation with Air headquarters. RRM (Jitendra Singh) directed that the augmentation of ROH facility be taken up on top priority," the report said.
Sitharaman, in her latest statement, also clarified that her intention was not to undermine HAL, but required resources were not pumped into the State-run company by the UPA government. The minutes when UPA was negotiating for Rafale may not provide the complete picture but it surely indicates that our DPSUs are underperforming and not able to meet the expectations of the forces.
For example during Singh's visit, quality issues pertaining to AL-31FP engines were discussed and it was revealed that there was an issue of bearing and engine regulator failure.
"The failure of inter shaft and inter rotor bearing is attributable to low oil pressure during operation and design aspect concerning the type of bearing. A joint investigation was conducted and findings were discussed by the OEM with HAL, RCMA and IAF. Recommendation of the committee needs to be implemented by HAL and IAF on priority. OEM is also to be pressurised to forward the pending recommendations by 13 July, 2013. Joint action by HAL and IAF is needed to obtain the balance recommendation at the earliest… Four out of 22 power cards involved in the engine regulator KRD-99B, have been failing regularly. It was informed that the unit is repaired by the replacement of cards from the OEM, where supplies are limited. Parallely indigenisation of KRD and its cards has been taken up and the same is under validation testing. It was decided that in the long term, HAL should make efforts towards indigenisation of the presently-used analog version. Development of a digital version of KRD should be taken up subsequently."
There are some other critical and sensitive observations made in the UPA report, which are undoubtedly scathing against HAL for non-performance. In the ongoing war of words, it may benefit the DPSUs if the debate is also focuses on improvement of overall research and development efforts and production standards of State-owned defence companies.
Politics
Kerala Congress (M) candidate Advocate Pramod Narayan faces Advocate Anumol N of the BSP, Rinku Cherian of Congress, Asharaf Pezhumakattil of SDPI, Jomon Kochethu of RJD, and NDA ally BDJS' K Padmakumar who was the second runner-up in the 2016 polls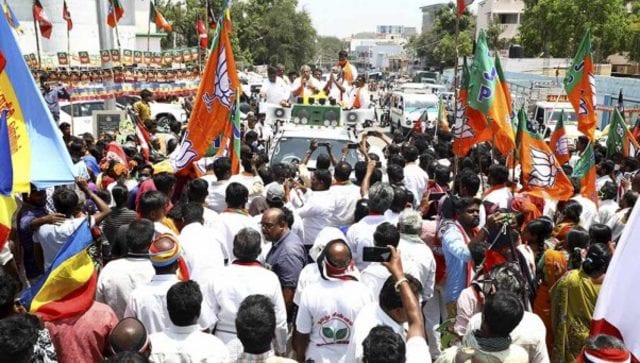 Politics
The police caught the BJP workers distributing money in the Coimbatore South constituency while the AIADMK party workers were held for distributing money in the Coimbatore North constituency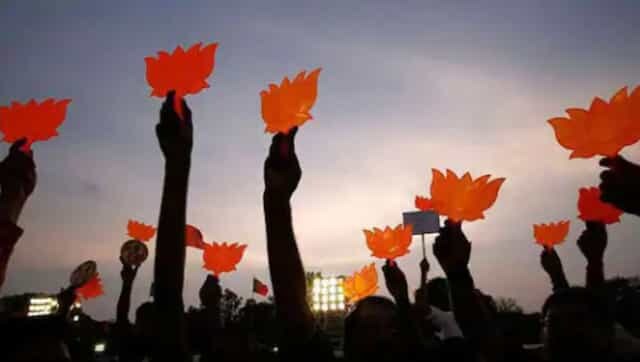 Politics
Even if NDA manages to win the support of majority of the Hindu votes, it may not help the alliance in winning much seats since the Hindu population is only 57 percent in the state. Of this, Ezhavas, who constitute about 24 percent of the Hindu population, is the backbone of the Communists