Rafale deal: Narendra Modi betrayed India, dishonoured soldiers' blood, says Rahul Gandhi after Hollande sets off fresh row
Thanking former French President François Hollande over his statement on the controversial Rafale deal, Congress president Rahul Gandhi on Friday said that Prime Minister Narendra Modi has betrayed India, and has dishonoured the blood of our soldier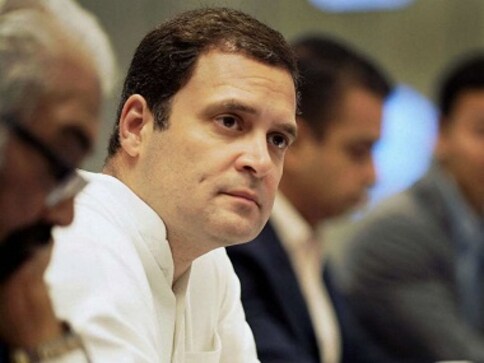 New Delhi: Thanking former French president François Hollande over his statement on the controversial Rafale deal, Congress president Rahul Gandhi on Friday said that Prime Minister Narendra Modi has betrayed India, and has dishonoured the blood of our soldiers.
Rahul Gandhi tweeted on Friday:
The PM personally negotiated & changed the #Rafale deal behind closed doors. Thanks to François Hollande, we now know he personally delivered a deal worth billions of dollars to a bankrupt Anil Ambani.

The PM has betrayed India. He has dishonoured the blood of our soldiers.

— Rahul Gandhi (@RahulGandhi) September 21, 2018
The Congress president's post comes after Hollande in an interview to a media house said that Dassault Aviation was given no choice but to partner with Anil Ambani-led Reliance Defence for the offset clause in the Rafale fighter jet deal.
In an article published by French journal Mediapart, Hollande on a question about who selected Reliance as a partner and why, said it was the Indian government that proposed Reliance Defence's name and Dassault had no choice but to take the company given to it.
"We did not have a say in that. The Indian government proposed this service group, and Dassault negotiated with Ambani. We did not have a choice, we took the interlocutor we were given," said Hollande. The interview was published in French and excerpts of Hollande's interview were tweeted by French newspaper LeMonde's journalist Julien Boissou.
His reported statement contradicts Indian government's claim that the agreement between Dassault and Reliance Defence was a commercial pact between two private parties and the government had nothing to do with it.
In response to the interview, Defence Ministry spokesperson tweeted: "The report referring to former French President Hollande's statement that GoI insisted upon a particular firm as offset partner for the Dassault Aviation in Rafale is being verified. It is reiterated that neither GoI nor the French government had any say in the commercial decision."
First Cricket News
''Extremely delighted & proud to receive the Guinness World Record for the largest attendance at a T20 match when 101,566 people witnessed the epic IPL final at @GCAMotera's magnificent Narendra Modi Stadium on 29 May 2022. A big thanks to our fans for making this possible,'' Shah tweeted.
India
Addressing a rally in Rajkot in poll-bound Gujarat in support of BJP candidates, the prime minister compared his performance with former PM Manmohan Singh's tenure of ten years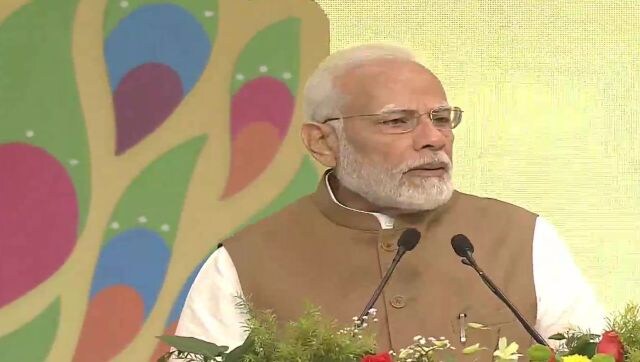 India
In September, PM Modi's carcade stopped to make way for an ambulance en route to Gandhinagar from Ahmedabad