Rafale controversy and Hollande's shocker: Former French president has handed Rahul Gandhi early Diwali gift
Francois Hollande's revelations in connection with the Rafale controversy has sparked a political maelstrom in India.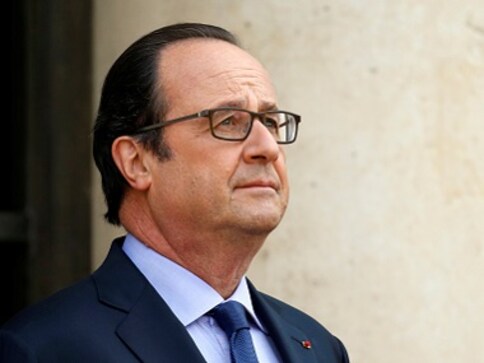 François Gérard Georges Hollande has given Rahul Gandhi an early Diwali gift. The Congress president has been firing at Narendra Modi over alleged cronyism in the $8.7 billion Rafale fighter aircraft deal but so far, his painstaking efforts had met with little success. Rahul Gandhi's charges were seen more as desperate mud-slinging by the beleaguered leader of a sinking party who's hoping for some dirt to stick on Modi — still the most popular Indian leader by a mile. The Congress president was perceived as lacking in credibility.
Not anymore. For the first time since allegations of corruption were leveled against the NDA government for its purchase of 36 Rafale jets, the accusations have gained some traction and may seriously damage the prime minister's image of incorruptibility. Rahul has Hollande to thank for it.
The former French president's revelations to a French media outlet, that Indian government proposed the name of Anil Ambani's Reliance Group as partners for the offset clause in the 2016 deal leaving French manufacturer Dassault with "no option", has sparked a political maelstrom in India. The Narendra Modi government has held all along that the deal between Dassault Aviation SA and Anil Ambani-led Reliance Group is a commercial agreement between two private entities and the government on both sides had no role to play in it.
"We did not have a say in that," Hollande told Mediapart, a French website which is "investigating" the Rafale deal. "It was the Indian government that proposed this service group (Reliance), and Dassault who negotiated with Ambani," added Hollande, who was the President of France from 2012-2017 and in office when Modi government inked the deal in 2016. The interview was published in French and remains accessible only to subscribers of the outlet. Excerpts of the interview were shared by a French journalist on Twitter. "We did not have a choice, we took the interlocutor who was given to us," Hollande is quoted as saying.
Assuming that the report is accurate, and nothing has been lost in translation, Hollande's statement is in direct contradiction with Indian and even his own government's stand. The fact that these words were uttered by a former French president who presided over the deal makes it even more serious.
The Congress has expectedly latched on to Hollande's sound bites. Rahul Gandhi had shot off two tweets since the excerpts of the Hollande interview became public in India. He has charged Modi of cronyism, accused him of betraying India, "dishonouring the blood of our soldiers" and "betraying India's soul", ostensibly because (according to him) Modi had intervened to let Reliance Group have a share of the pie.
The PM personally negotiated & changed the #Rafale deal behind closed doors. Thanks to François Hollande, we now know he personally delivered a deal worth billions of dollars to a bankrupt Anil Ambani.

The PM has betrayed India. He has dishonoured the blood of our soldiers.

— Rahul Gandhi (@RahulGandhi) September 21, 2018
The PM and Anil Ambani jointly carried out a One Hundred & Thirty Thousand Crore, SURGICAL STRIKE on the Indian Defence forces. Modi Ji you dishonoured the blood of our martyred soldiers. Shame on you. You betrayed India's soul. #Rafale — Rahul Gandhi (@RahulGandhi) September 22, 2018
Senior Congress leader Anand Sharma has said that Modi has no "moral right" to remain in office after this "revelation".
The developments put the Indian government in a spot. Whether or not the charges are true, Congress has been able to attach a "murky" prefix to all Rafale deal references in public discourse. It has successfully created a perception of corruption around the deal, which the NDA claims is "clean". In politics, perception is truth. The Congress has also perversely benefited from the fact that big-ticket defence purchases in India have often been mired in controversies. It is easier to convince the public that "something is wrong" than "everything is right" when it comes to such deals because given past experience, people find it easier to believe charges of cronyism.
The government has so far remained steadfastly silent except one tweet from the ministry of defence reiterating its earlier stance that government of India has taken a 'hands-off' approach on offsets contract.
The report referring to fmr French president Mr. Hollande's statement that GOI insisted upon a particular firm as offset partner for the Dassault Aviation in Rafale is being verified.
It is reiterated that neither GoI nor French Govt had any say in the commercial decision.

— Defence Spokesperson (@SpokespersonMoD) September 21, 2018
Interestingly, speaking to news agency AFP on the sidelines of a meeting in Canada on Friday, Hollande reiterated that France "did not choose Reliance in any way" and when asked whether India had put pressure on Reliance and Dassault to work together, Hollande said he was unaware and "only Dassault can comment on this".
And Dassault did comment. The French manufacturer issued a late-night statement on Friday proclaiming that it had opted for Reliance Group as an offset partner on its own accord and was not coerced by anyone in making that choice.
Calling it a "government-to-government agreement", the French manufacturer stated that "in accordance with the policy of Make in India, Dassault Aviation has decided to make a partnership with India's Reliance Group. This is Dassault Aviation's choice, as CEO Eric Trappier had explained in an interview published in MINT newspaper on April 17, 2018."
In that April 2018 interview referred to by the statement, Dassault CEO Trappier had said: "We are going to prepare for the RFI (request for information). There is a process for the RFI which is to be followed by a RFP (request for proposal). We have a partnership with Reliance, part of the offset obligations of the Rafale deal. It was our choice, we continue with our choice. (sic)"
In the wake of Hollande's claims, the French firm further stated on Friday: "This partnership has led to the creation of the Dassault Reliance Aerospace Ltd (DRAL) joint-venture in February 2017. Dassault Aviation and Reliance have built a plant in Nagpur for manufacturing parts for Falcon and Rafale aircraft. The Nagpur site was chosen because of the availability of land with direct access to an airport runway, an essential condition of aeronautic activities."
Dassault's statement is in direct contradiction with Hollande's claims. It backs Modi government's contention that it had no role to play in the offset agreement between two private parties. On why Dassault chose Reliance Group over Hindustan Aeronautics Limited, there could be speculations at this stage.
London-based Financial Times in a 2011 report titled US Doubts Over India Jet Fighter Partner had quoted then US ambassador to India Timothy Roemer in saying "the potential for HAL to successfully partner with US firms on a truly advanced aircraft remains untested and suspect." The statement was part of a confidential cable leaked by WikiLeaks and "seen by the newspaper". The report further states that after a "visit to the company's (HAL) plant in Bangalore in February 2010, he (Roemer) described India's aviation industry as 'two to three decades behind the United States and other western nations' despite advances."
Manu Pubby writes in The Economic Times that Dassault's decision to settle for Anil Ambani-led Reliance Defence might have something to do with the "original talks" held with Mukesh Ambani, whose company had been in discussion with the French manufacturer to be the "key private sector partner for Rafale when it was being negotiated by the UPA government". The UPA had failed to close the deal before being voted out of power. "A lot of the work had already been done prior to 2014, including feasibility studies," the report quoted a source as saying.
News agency PTI had reported in 2013 that "Dassault Aviation and Reliance Industries are planning to set up a facility to produce wings of Rafale combat aircraft selected by IAF for meeting its requirement of 126 fighter planes" and that the "Rs 1000-crore unit may come up in Bangalore."
If this gives us some perspectives about Dassault's decision, what is the Emmanuel Macron government's stand in the controversy? The French government also came out with a statement that seems to corroborate the line taken by the Indian government and Dassault Aviation and contradicts the comments of former President Hollande.
According to the statement released by the French embassy in New Delhi, "the French government is in no manner involved in the choice of Indian industrial partners who have been, are being, or will be selected by French companies. In accordance with India's acquisition procedure, French companies have the full freedom to choose the Indian partner companies that they consider to be the most relevant, then present for the Indian government's approval the offsets projects that they wish to execute in India with these local partners so as to fulfil their obligations in this regard."
Now, we come to a situation where Hollande's words have been contradicted by three parties. The Opposition's entire case, therefore, rests on an assumption that Hollande alone is speaking the truth and everyone else (the Indian government, Dassault and French government) is lying.
Interestingly, according to a report in French website Le Monde, "Hollande uses this argument to defend himself against any possible conflict of interest with Reliance Group, which partially funded in 2016 a film of his companion, Julie Gayet." The website quotes the former French president as saying that "in addition, this group (Reliance) was not in me to do some favour for anything. I could not even imagine that there was any connection to a film by Julie Gayet."
Ergo, if Modi government had proposed the name of Reliance to French government and "forced" Dassault to choose Anil Ambani's group as its offset partner, that insulates Hollande from charges of any conflict of interest. With France and Dassault both denying any coercion on India's part, it weakens Hollande's claims.
As far as Modi government "putting forward" any private player's name as offset partner (the key charge made by Congress citing Hollande's claims) is concerned, an article in The Economic Times written by Thomas Mathew is instructive. Mathew, who was additional secretary to former President Pranab Mukherjee, and was a part of the group that formulated the offset policy in 2005, writes that foreign vendors can "under clause 4 of the Defence Offset Guidelines, choose to collaborate with Indian Offset Partners (IOPs) of their choice to fulfil offset obligations. The government cannot decide on behalf of the contracting firm, nor mandate which IOP it should collaborate with."
This seems to further weaken Hollande's contention that Indian government had "proposed" Reliance Group's name. Be that as it may, the government must come up with a clear, pointed and precise rebuttal of the charges made by the Opposition. Short of that, it may weaken India's procurement of Rafale. It will be a shame if the much-needed fighter jet is grounded due to a political dogfight.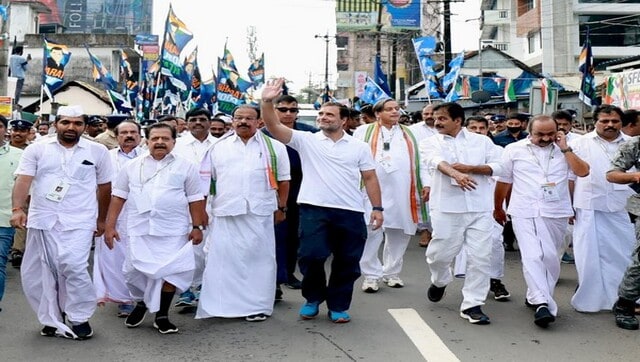 Politics
From Kerala, the yatra will traverse through the state for the next few days and will reach Karnataka on 30 September, and cover a distance of 25 km every day
Explainers
What is in store for the INC in the upcoming party president polls? Tune in to find out
India
The yatra, which entered Kerala on 10 September, will go through the state covering 450 km, touching seven districts in 19 days before entering Karnataka on 1 October