Delhi police arrest two, detain three people allegedly involved in the assault on African nationals
Two people were arrested and three others detained in connection with the attack on African nationals in Delhi
New Delhi: Two persons were arrested and three others detained on Sunday in connection with the attack on a number of African nationals in South Delhi's Mehrauli area as police intensified its investigation into the case.
"We have arrested two persons from South Delhi and three others have been detained," DCP (South) Ishwar Singh said.
Three separate cases have already been registered by police in connection with the incident that took place in Mehrauli on Thursday night.
At least six African nationals had sustained injuries in the incidents. Police attributed two of the incidents to a dispute over African nationals playing loud music and other to a scuffle over public drinking.
These incidents happened close on the heels of murder of 23-year-old Congolese national MK Oliver in South Delhi's Vasant Kunj area last week.
Envoys of African countries on Thursday had expressed shock over the killing of Oliver, following which India assured them of safety and security of all African nationals.
The victims in Thursday's cases include two women — one from Uganda and the other from South Africa — and at least two Nigerian men who alleged they were abused on racial lines.
While two of the cases have been registered under the charge of criminal intimidation, the other has been registered under charges of causing hurt and wrongful confinement, police had said.
The police officials had also claimed no African national was seriously injured. "No African national was seriously injured. A Nigerian national, identified as Leuchy, sustained minor injuries on his nose and he was taken to AIIMS Trauma Centre," police had said.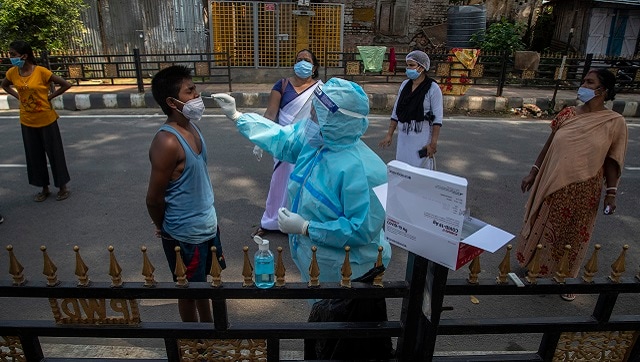 India
A third of the population did not have SARS-CoV-2 antibodies, which means about 40 crore people are still vulnerable to COVID-19 infection, the sero survey found
India
At Reliance Industries Ltd's annual general meeting last month, Nita M Ambani, chairperson of Reliance Foundation, had committed to vaccinating the general community
India
AAP's Punjab co-incharge Raghav Chadha took to Twitter to make the clarification, tagging a report on a possible tie-up between the two parties ahead of the Punjab Assembly polls