PV Narasimha Rao death anniversary: Nitin Gadkari, Hardeep Singh Puri pay tribute to former prime minister
Along with then Finance Minister Manmohan Singh, Rao led the country through the liberalisation of the Indian economy and its re-integration with the global economy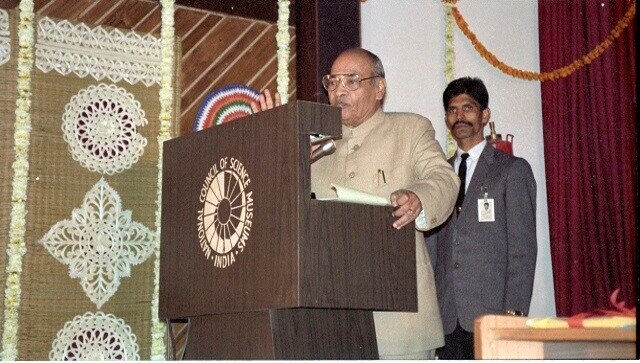 The National Farmers' Day or Kisan Diwas which commemorates the birth anniversary of the fifth prime minister of India, Chaudhary Charan Singh, also coincides with the death anniversary of another former prime minister PV Narasimha Rao. The ninth prime minister of the country, Rao presided over the economic reforms that liberalised the Indian economy.
Rao was born on 28 June, 1931, in Karimnagar, Telangana. He assumed the post of prime minister after the assassination of Rajiv Gandhi in 1991. Along with then Finance Minister Manmohan Singh, Rao led the country through the liberalisation of the Indian economy and its re-integration with the global economy.
On the occasion of his death anniversary, leaders from across the political spectrum, paid tribute to PV Narasimha Rao.
Union Minister Nitin Gadkari:
Union Minister Hardeep Singh Puri:
Indian National Congress:
Assam Chief Minister Himanta Biswa Sarma:

Here are some facts about PV Narasimha Rao:
Narasimha Rao was part of freedom struggle in Hyderabad in the 1930s, according to Free Press Journal.
A lawyer and an agriculturist, Rao was also a distinguished scholar who spoke eight Indian and eight foreign languages.
He joined the Indian National Congress after the country gained independence in 1947.
Narasimha Rao was also supportive of Indira Gandhi when she decided to split the Congress into two and form the New Congress Party.
He held a number of ministerial portfolios during his political career, including the minister for external affairs from 1980-84, the minister of home affairs from 19 July 1984- 31 December 1984, and minster of defence from 31 December 1984 - 25 September 1985.
Rao published a Hindi translation of Viswanatha Satyanarayana's Telugu novel Veyi Padagalu. He also translated several literary works from Telugu to Hindi and from Marathi to Telugu.
He died on 23 December, 2004, 14 days after he suffered a heart attack on 9 December.
India
The Prime Minister said that the BJP-led government, after taking over in 2014, revived the spirit of innovation in India's youth
Politics
Former MLA and minister in the state Madhwaraj had tendered his resignation from the primary membership of the Congress party earlier in the day
Politics
A department will collect data for social engineering and will make it available for Pradesh Congress Committees and other party units, said Salman Khurshid, who is the convener of the panel on social justice and empowerment