Puthandu 2020: Date, time, significance of Tamil new year; occasion is marked with special food items, decorations
Puthandu is celebrated with pomp and fervour by Tamilians across the world.
Puthandu or Tamil New Year will be celebrated on 14 April this year. The festival is celebrated on the first day of the Tamil month Chithirai and marks the start of the Tamil calendar.
Puthandu is celebrated with pomp and fervour by Tamilians across the world. On this day, people wish each other 'Puthandu Vazthukal' which means 'Happy New Year.'
Puthandu 2020 date and timings
According to the Drik Panchang, following is the auspicious time for Puthandu 2020:
Day and date: Tuesday, 14 April 2020
Sunrise timing: 6:22 am
Sunset timing: 6:56 pm
Sankranti moment: 8:39 pm on 13 April
Rituals and significance of Puthandu
On the Tamil New Year, people wake up early and take a bath. After this, they wear new clothes and arrange three fruits — jackfruit, banana and mango - on a tray. They also place silver or gold jewellery, money, arecanut, betel leaves and flowers on the tray. This ritual is known as Kanni and it is believed to bring happiness and prosperity.
Houses are decorated and the festival is celebrated with family and friends. There are two dishes closely associated with Puthandu, one sour and the other sweet. Special rice kheer or pal payasam is also an important food item in Puthandu.
Legend behind the celebration of Puthandu
According to mythology, it is believed that Lord Brahma of the Holy Trinity in the Hindu pantheon of gods created the universe on this day.
Puthandu is a part of the 23 public holidays of Tamil Nadu as per the Negotiable Instruments Act of 1881.
Apart from India, the festival is also celebrated in other countries, including Sri Lanka, Mauritius, Singapore and Malaysia.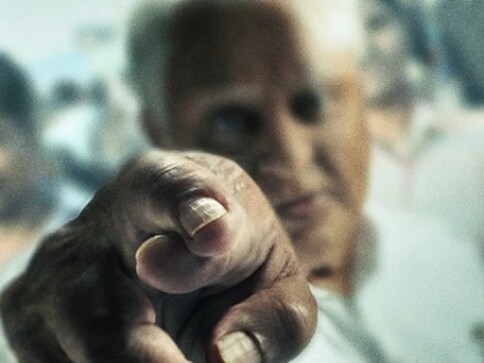 Entertainment
Kamal Haasan will take a two-month break from the shoot of Indian 2 to campaign for the Lok Sabha Election as the president of his party Makkal Needhi Maiam.
India
As several communities will be celebrating the traditional new year (Baishakhi, Noboborsho, etc) on the 13 and 14 April, here's a special quiz.
Entertainment
The song is an attempt to persuade people to celebrate Ugadi traditionally, the way our parents used to.