Punjab's drug menace: Secrecy renders women substance abusers 'invisible', stigma makes treatment near impossible
Despite the easy availability of drugs in Punjab, empirical data available on drug use seems to indicate that women appear to have resisted the urge to use drugs.
"Pinjar banate kitte put maawan de, agg diye bhathiye
Kineyan di zindagi black karti, ni tu laal battiye,"
'Laal Batti', a contemporary popular Punjabi song that laments the loss of a generation to smack addiction
Much has been said and written about the Punjab drugs epidemic, both in India and abroad for the past several years. The focus on drug use in the state reemerged after Rahul Gandhi quoted a study from Guru Nanak University claiming that 70 percent of all youth in Punjab were addicted to drugs. In 2013, the state had the highest number of cases (42.2 percent) registered under the Narcotic Drugs and Psychotropic Substances (NDPS) Act in India, and in 2014, Punjab reported the highest number of convicts (3,972 out of a national total of 8,923) under the NDPS Act.
Addiction in the state is attributed to a complex network of factors, including its proximity to the India-Pakistan border, its vulnerability to the Golden Crescent, political apathy, disguised unemployment due to mechanised farming, and an influx of migrants, amongst others. Drug trafficking and peddling serve as sources of easy money; transporting half a kilo of heroin purportedly fetches anything between Rupees 50,000 to 1,00000. Officials admit that prison walls are porous too, with drug abuse in jails being particularly high.
One village that crops up each time in this puzzling narrative is that of Maqboolpura. Frequently described as 'the village of widows', Maqboolpura, on the outskirts of the city of Amritsar, is notorious because every family there is believed to have lost at least one male member to drug addiction. This is also symptomatic of the rest of Punjab, where the persons accused of, or directly affected by, drug use are usually men. Throughout this narrative, the women in Punjab are regarded almost always as 'victims' of the drug trade, as widows or orphans, but not as drug users themselves.
Where are the women in this narrative?
Despite the easy availability of drugs in Punjab, empirical data available on drug use seems to indicate that women appear to have resisted the urge to use drugs.
According to a study conducted by Vidhi Centre for Legal Policy, for over 2,000 men imprisoned in the Amritsar Central jail in 2016 under the NDPS Act, only 40 women had been charged under the act. Of the 40 women, only 10 had been drug users. The rest were accused of peddling.
In contrast, almost all the men jailed under the NDPS Act were accused of drug abuse. Of the 9,462 people enrolled with the Swami Vivekanand de-addiction Centre in Amritsar, only 33 were women. The data from the prisons and de-addiction centres also suggests that even if women are being used as drug mules or traffickers, few, if any, are falling prey to drug use.
Speaking to Firstpost, Dr Sandeep Bhola of the Kapurthala Civil Hospital said that many male peddlers who fell prey to drug use, would enrol in the Kapurthala de-addiction centre voluntarily, and hand over the reins of their drug business to their wives for the period of their stay at the centre. But the fear that their wives would yield to drug use themselves never seemed to have crossed their minds.
Why are women not being seen as drug users?
To understand why there was a patent absence of women in drug use statistics in Punjab, we conducted a series of interviews with judges, policemen, prison officials, doctors and social workers. Our questions about this startling gap between the number of male and female substance abusers, despite the easy availability of drugs in the state, were met with much incredulity. Responses indicated that the very notion of women indulging in drug abuse was unimaginable. The social disapproval of women indulging in drug abuse (and alcohol) was considered sufficient cause to discourage women from consuming drugs.
A study conducted by the United Nations Office on Drugs and Crime (UNODC) acknowledges that female drug use is particularly hard to capture, as evidenced by their under-representation in traditional drug surveys as well as treatment facilities. The study suggests that certain identifiable factors contribute to a lower prevalence of female drug abuse. For example, women tend to prioritise their families' needs over their own due to overwhelming family responsibilities, leaving drug dependence hidden and untreated. Societal disapproval, fear of exposure and lack of support further influence access to treatment, are other factors.
The interviews we conducted suggest that the lack of drug use amongst women could also be attributed to issues of socialisation and access. Drug use tends to be driven by peer influence. However, in Punjab, particularly in rural areas, women usually do not step out of their homes, which reduces peer influence, and by extension, access to drugs. In contrast, where women engage more with people outside their immediate family, access to drugs is easier.
Anecdotally, many interviewees said that women who studied in universities or lived in hostels or big cities were more susceptible to drug use than those who lived on farms or in villages. Dr Bhola said that "hidden" drug use was prevalent among female college students, but obvious use was greatest among female prostitutes in Punjab. This was so for various reasons: relatively easier access; little or no stigma attached to use (at least, not more than the stigma prostitutes already had to face); and fewer, if any, male relatives to be answerable to. Most crucially, perhaps, these women viewed drugs as an escape route from their professional/ personal lives.
It is also true that women entering the criminal justice system are as such far lower compared with men. As per data provided by the National Crime Records Bureau, women accounted for 5.1 percent of all cognizable crimes committed in 2016 across India. This feeds the general perception or belief that women are not likely to engage in criminalised activities like drug addiction or drug trafficking. As a result, they are not regarded as suspects, and are less prone to be questioned, detained or arrested in connection with cases involving drugs.
From the data and interviews, it is evident that drug abuse among women is met with intense social stigma. As the UNODC report suggests, female drug users are considered doubly deviant by society: people who use drugs are already considered deviant due to criminalisation, whereas women consuming drugs are seen to have further transgressed socially-accepted roles of wives, mothers and family nurturers.
Perhaps, it is true, as many speculate, that the combination of lack of opportunity and social reprisal has led to women desisting from drug use. But the opposite could be equally probable, that women are increasingly using drugs, but neither the criminal justice system nor the rehabilitation machinery captures them as users. The startlingly low number of women seeking de-addiction could be because women are reluctant to seek treatment, for fear of exposing themselves as drug users. If this is the case, continuing to resist from accepting women as drug users (thus denying them appropriate treatment) may have long-term effects on the health of society itself, and interventions that do not keep women's realities in mind may fall short, if not fail altogether.
The authors are senior resident fellows at the Vidhi Centre for Legal Policy
Subscribe to Moneycontrol Pro at ₹499 for the first year. Use code PRO499. Limited period offer. *T&C apply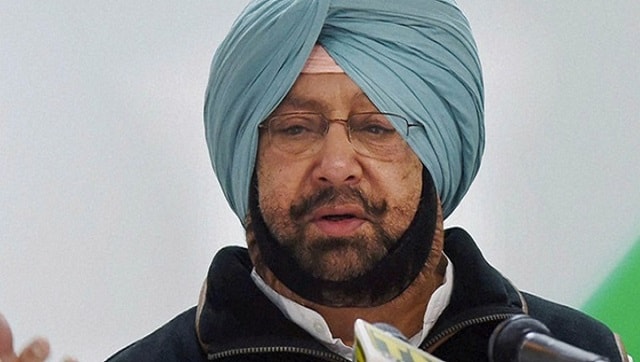 First Cricket News
The CM also assured that his government would make all necessary arrangements for the safety of players amid the COVID-19 pandemic.
India
Candidates can apply for PNB Peon recruitment 2021 till 4 March for the Haryana division. The last date to apply for the recruitment varies by division
Sports
In the 65th minute, Joseba Beitia's free-kick from the left flank found Diawara inside the box and the Sengalaese headed the ball into the back of the net to hand Punjab FC the lead.