Punjab farmers' grim legacy: Despite govt compensation for suicides, inherited debt continues to claim lives
In Punjab's Mansa district, hundreds of farmers' families have minors who have inherited the debt of their deceased fathers.
Mansa: Veerpal Kaur, 33, a resident of Tamkot village in Punjab's Mansa district, doesn't want her children to discuss her husband's death. "I normally avoid using words like 'debt' and 'suicide' in front of my two kids," she says.
In 2015, her husband Jeet Singh, then 35, committed suicide after consuming celphose, a common weedicide. He had inherited a debt of more than Rs four lakh from his father, who had taken his life in 2000. And now, in a continuation of this grim legacy, his children have inherited the debt.
The family now owns about 1.75 acre of land and leases it out for farming every year. "The only thing I know is that my dad was found dead in the field," says Jashanpreet Singh, 16. His sister Pushpinder Kaur, 17, is partly paralysed.
In Mansa, hundreds of families have minors who have inherited the debt of their deceased fathers. Though the state government's compensation policy promises Rs three lakh to the families of farmers who commit suicide, Veerpal is yet to receive any financial assistance.
Farmers in the Malwa belt of Punjab, where Mansa lies, have borne the brunt of debt-induced stress for the past two decades. Punjab has been the success story of Indian agriculture since the Green Revolution of the 1960s, but it has come at a price.
As noted economist Gursharan Singh Kainth writes: "The newly introduced farming system has increased costs of production, which in turn, has led to the indebtedness and the disturbance of the harmony within farmers themselves. We can draw a lesson from these suicides as these acts are showing us that the agricultural system that had been introduced as part of a development project has failed, especially for the weaker parts of Indian society, ie agricultural labourers, marginal and small farmers."
Kaur, 17, from Kot Dharmu village in Mansa, has an identical story to share. Struggling with an inherited loan of Rs 35,000, her father ended his life in 2013. "I never knew the reason behind my father's tragic death," she says. Now, her family, including her mother, grandmother and younger brother Jagseer Singh, who has special needs, are in constant fear of the recovery notices from the banks.
"We have burnt several copies of the bank notice out of sheer frustration and helplessness," says her grandmother, Surjit Kaur. In many cases, farmers have ended their lives days before their court appearance in a debt-recovery case.
Sikandar Singh, 12, from Bahadarpur village in Mansa, has also inherited his family's debt. The class eight student dropped out of school after losing both parents in 2015, when his father committed suicide and mother died in an accident. But he was able to resume studies after other villagers extended financial support. "When I see children of my age visiting fields or fairs with their parents, I miss mine the most," says Sikandar, who now lives with his uncle and aunt.
In March 2017, banks in Punjab had outstanding crop loans of Rs 59,621 crore. The government estimates that its compensation policy, which has been revised thrice in the last three years, is sufficient to provide relief to about 10.25 lakh farmers.
Yet, most of the suicide-hit families complain that their claims have been rejected by a district-level review committee consisting of the deputy commissioner, senior superintendent of police, chief medical officer and sarpanch of the village. The committee scrutinises suicide claims based on documentary evidence such as the FIR, postmortem report, evidence of loan and other supporting documents.
Out of 500 cases of suicide received by the Mansa district committee between July 2015 and November 2017, 101 cases have been approved and 70 families have received compensation.
In most of the cases that were rejected, the family failed to provide loan documents or a copy of the FIR. "Most rejections happened because the families could not establish the fact that the victim was a debt-ridden farmer. The committee even found that some families were calling natural deaths suicides for the sake of compensation," said a committee member, seeking anonymity, as he is not authorised to speak to the media.
The departments of agriculture and revenue require officials to work with such distressed families for at least a year in order to bring them out of misery. However, suicide-hit families have often complained about not being attended to by any government officials.
"We were clueless after my father committed suicide. Nobody from either the district administration or any political party ever came to help or guide us," said Kirandeep Kaur, who received some monetary assistance from non-resident Punjabis. But she was, in fact, one of the lucky ones because such external help is rare.
Inspired by Bollywood actor Akshay Kumar's initiative to help families of martyrs from the armed forces, IAS officer Sanyam Aggarwal, now commissioner of the Bathinda municipal corporation, had planned to seek help for families of farmers who had committed suicide due to the debt crisis.
Earlier this year, while he was posted to Mansa as assistant district collector, Aggarwal had created a Facebook page titled 'Debt-free Mansa, Debt-free Punjab', to raise financial help for the tragedy-hit families. But hours after he shared his plans with the media, he was transferred to Bathinda and the project collapsed. The Facebook page no longer exists.
The trauma that comes from losing a parent to indebtedness, coupled with the tortuous process of securing compensation, leaves surviving family members deeply scarred, more so when the young inherit the debt.
Jiwan Singh, a farmer who also reports for a Punjabi daily in Mansa and is a member of the Bharat Kisan Union Krantikari, said children who inherit debt should be given proper psychiatric counselling to ensure that they don't become averse to farming.
"We have observed a trend that several well-to-do individuals settled outside Punjab have returned to their hometowns to take up farming as a profession. Meanwhile, our kids are inheriting debt and stress," Singh observes.
The author is a Rohtak-based freelance writer and a member of 101Reporters.com, a pan-India network of grassroots reporters.
Politics
Sidhu's elevation as the president of the Punjab Pradesh Congress Committee (PPCC) may position him as a succeesor to Captain
Politics
Singh's advisor said the chief minister will not meet Sidhu till he publicly apologises for 'derogatory social media attacks'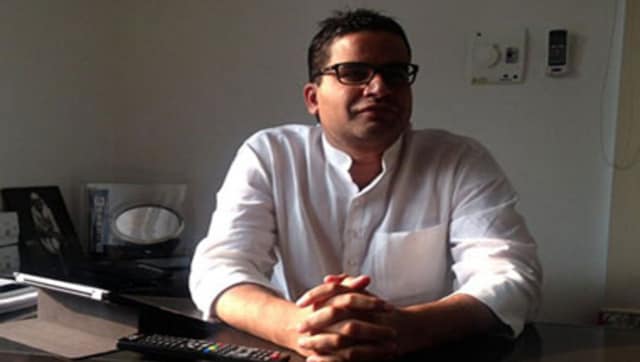 Politics
The newest twist in the tale came on Wednesday when Rahul Gandhi aide Archana Dalmia sent out a tweet giving Kishor a 'warm welcome into the Congress family' only to subsequently delete it