PSEB Class 10 results 2017 declared: Check your grades at pseb.ac.in
Over 57 percent students of class 10 passed the Punjab School Education Board (PSEB) exams, where girls outshone boys in terms of pass percentage
Chandigarh: Over 57 percent students of class 10 passed the Punjab School Education Board (PSEB) exams, the results of which were declared on Monday.
The girls outshone boys in the exam with a pass percentage of 63.97 percent as against boys' pass percentage of 52.35 percent, as per the PSEB result.
A total of 3.30 lakh students had appeared in the class 10 exams, of which 1.90 lakh students passed the exam while 45,734 students failed and 94,271 students got re-appear.
The PSEB on Monday declared the result of class 10 examination with overall pass percentage of 57.50, said an official spokesman.
In 2015 and 2016, the pass percentage was 48.22 and 53.78 percent, respectively.
The Gurdaspur district recorded the highest pass percentage of 86.97 percent in the state, while Sangrur's pass percentage was the lowest at 42.85 percent, as per the results.
The pass percentage of urban and rural students was 57.93 and 57.28 percent respectively, while the pass percentage of government schools was 52.80 per cent.
Shruti Vohra, a student of DAV public senior secondary school in Rup Nagar district, topped the state exams with 98.77 per cent marks.
The second position was bagged by Amit Yadav, a student of Sai Public Senior secondary school, Ludhiana, with 98.62 per cent.
The third spot went to Simmi Kumari, a student of Sai Public Senior secondary school, Ludhiana, scoring 98.31 per cent, according to the results.
As many as 37,963 students got over 80 per cent marks in the exam, of which 25,432 were girl students.
The Ludhiana district has the maximum merit holders in the state at 113.
The subject wise pass percentage in Punjabi, English, Math and Science was 93.35 percent, 78.68 percent, 71.82 percent and 78.83 percent respectively.
Find latest and upcoming tech gadgets online on Tech2 Gadgets. Get technology news, gadgets reviews & ratings. Popular gadgets including laptop, tablet and mobile specifications, features, prices, comparison.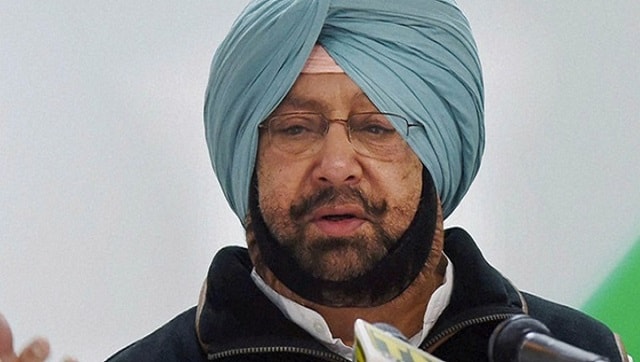 India
The fresh curbs, which will be reviewed on 15 December, also restrict operation timings for all hotels, restaurants and marriage palaces till 9.30 pm (edited)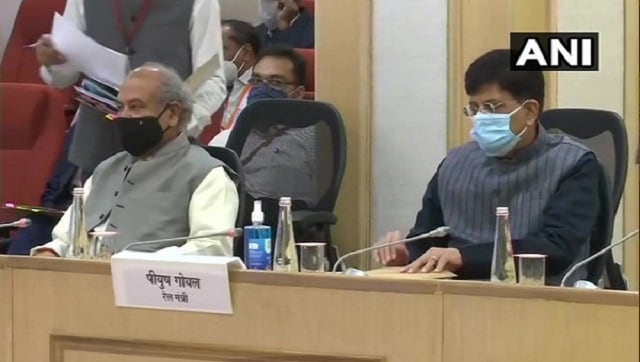 India
Punjab chief minsiter Amarinder Singh, however, welcomed the "positive spirit" in which the farmer unions and the Centre held the discussions and termed it a "constructive development"
India
Goods trains have not entered Punjab for one-and-a-half months, except for two days in late October, leading to a shortage of essential goods, Railway Ministry sources said