Probe ordered after eradicated type 2 polio virus found in oral vaccine; Ghaziabad pharma company MD held
The Health Ministry has ordered a probe after traces of polio type 2 virus were found in some batches of oral polio vaccine (OPV) manufactured by a Ghaziabad-based pharmaceutical company, even as the firm's managing director was arrested Saturday
New Delhi: The Health Ministry has ordered a probe after traces of polio type 2 virus were found in some batches of oral polio vaccine (OPV) manufactured by a Ghaziabad-based pharmaceutical company, even as the firm's managing director was arrested Saturday.
Polio type 2 virus strain has been eradicated worldwide, including in India.
The managing director of Biomed Pvt Ltd, which was supplying polio vaccines for only government-run immunisation programmes, was arrested after the Central Drug Regulator filed an FIR in this case.
The Drugs Controller General of India has also asked the company to stop "manufacture, sale or distribution till further orders".
"The company has five directors. While the managing director has been arrested, we have asked the police to trace the rest directors as they also need to be questioned," a government official said.
According to a Health Ministry source, the contamination came to light after surveillance reports from Uttar Pradesh showed signs of the virus in stool samples of some children.
Immediately, the OPVs were sent for testing which confirmed that some of them were contaminated with type-2 virus.
The ministry has also alerted the Uttar Pradesh and Maharashtra governments assuming a possible usage of the vaccine there.
Explainers
Rahul Gandhi has joined a small 'infamous' club of politicians who have been disqualified as MPs or MLAs after being convicted in a crime. Here's a look at the other prominent names
Explainers
India on Wednesday saw 1,134 new coronavirus cases while active cases surged to 7,026. Some experts are blaming the XBB.1.16 variant for the spike in infections, but say there is no reason to panic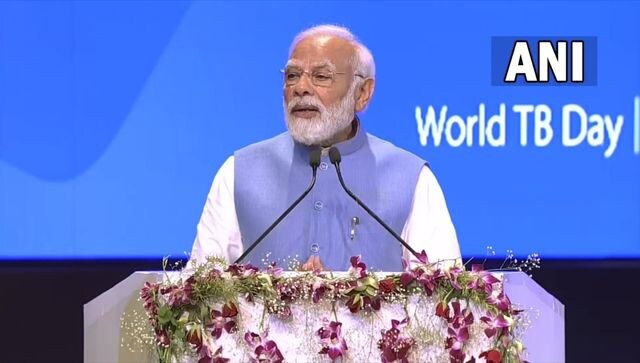 World
2030 is the global target to eradicate TB but India is now working on the target of ending TB by the year 2025: PM Narendra Modi at the 'One World TB Summit' in Varanasi, Uttar Pradesh.