Priyanka Gandhi might have joined Congress today, but her political genius was at play since 1999 when Sonia won Amethi
Priyanka Gandhi Vadra might have just arrived in the Indian political scene but she had long been on the sidelines, quietly holding on to her role of being a guiding force for her brother, Rahul Gandhi, while being an able support to her mother and UPA chairperson Sonia Gandhi.
Priyanka herself has always denied any possibility of her coming into mainstream politics

But she has always taken a keen interest in the organisational affairs in Uttar Pradesh

However, she had never shied away from taking on Modi and that reflected in the party's changed aggressive stance
Priyanka Gandhi Vadra might have just arrived in the Indian political scene but she had long been on the sidelines, quietly holding on to her role of being a guiding force for her brother, Rahul Gandhi while being an able support to her mother and UPA chairperson Sonia Gandhi.
Priyanka has played an instrumental role in elections in Amethi and Raebareli in Uttar Pradesh, which have been Congress strongholds. In fact, during the 2007 Assembly polls, she reportedly had helped suppress the in-fighting within Congress over seat allocation. However, despite her best efforts neither could she drive home her party to a win nor was she brought to the forefront, whether that was her personal decision or her family's command, is still debated.
In national and state elections since 1999, 47-year-old Priyanka, mother-of-two, has campaigned exhaustively in the two family seats. She managed Sonia's campaign during the 1999 and 2004 General Election to Lok Sabha. In the past, she has even admitted to writing speeches for her.
However, Priyanka was always an active member of the party when it came to crucial decision making or pulling the party out of major pre-poll troubles especially in Uttar Pradesh, and thus it has come as little surprise that she has been handed over the party's command in the eastern part of the state, at the cusp of the 2019 Lok Sabha elections.
The general elections are being looked at as a direct contest between Narendra Modi and a 'united Opposition' or the 'Mahagathbandhan' but, when BSP and Samajwadi Party (SP) announced a pre-poll alliance in Uttar Pradesh discarding Congress, the grand old party was left with no choice but to play their trump card and bring out Priyanka to once again play the role of firefighter.
What is interesting to note here is that in 2017, Priyanka had played a key role in forming Congress' alliance with Akhilesh Yadav's Samajwadi Party before the Uttar Pradesh elections. She also reportedly oversaw the party meeting in which Rahul was crowned as the Congress president and had even held her first joint press conference with him to make the big announcement.
Priyanka was keen on politics at an early age
It all started for Priyanka when she accompanied her father Rajiv Gandhi on the campaign trail in 1980. In fact, senior Congress leader Janardan Dwivedi once spoke about Priyanka's interest in politics from an early age and how Rajiv Gandhi had told him about her political interests in 1990.
"As far as I know, she has a keen interest in politics from an early age. She wanted to understand political events and political language. I have evidence of it. But I don't want to discuss it now. I can only indicate that in this context Rajiv Gandhi had told me something in 1990," Dwivedi had said, as reported by The Hindustan Times.
However, Priyanka herself has always denied any possibility of her coming into mainstream politics. She had limited her role to managing the election campaigns of her mother in Rae Bareli, and brother and Rahul in Amethi and thus, even rejected requests from Uttar Pradesh Congress leaders to step outside the family pocket borough to campaign in other constituencies of the state.
Priyanka showed her brilliance for the first time in 1999 Lok Sabha Election when she helped her mother Sonia win the two crucial seats by campaigning on her behalf. She stayed in Amethi for two weeks and interacted with ground-level workers and that turned tables for the Gandhi family. It is for this people-pleasing quality of hers that she is often compared to her grandmother and India's first and only female prime minister Indira Gandhi. The resemblance only adds to her overall charm with the seasoned Congress supporters.
But then also, she seemed reluctant to play an active role in politics. During a campaign, she had told the BBC: "Politics is not a strong pull, the people are. And I can do things for them without being in politics."
During the 2004 Lok Sabha Election, she was her mother's campaign manager and helped supervise her brother's campaign. Though Rahul managed the statewide campaign in the Uttar Pradesh Assembly Election in 2007, she focused on the ten seats in the Amethi-Rae Bareli region from the shadows and disappeared after the polls. Priyanka played crucial roles in nursing Congress's chances in both the seats and had given her party a considerable edge despite strong Opposition and presence of regional parties in the state.
In August 2014, after the grand old party faced its worst-ever drubbing in the country's electoral history, Priyanka issued a statement dismissing as the reports suggesting her entry into politics as "conjecture" and "baseless rumours".
"The constant conjecture about my assuming various posts in the Congress party and the manner in which this issue is brought up at opportune moments is incorrect," she had said. "I would be very grateful to all concerned if they desisted from encouraging such baseless rumours," Priyanka had asserted.
Later in 2014, ahead of the Lok Sabha elections, Priyanka also denied reports suggesting that she was keen to contest from Varanasi against Narendra Modi, but was held back by the Congress high command. "No one in my family would ever stop me from contesting an election. My brother, mother and husband would wholeheartedly support me if I wanted to contest," she had said.
In January 2014, Rahul had told the Hindi daily, Dainik Bhaskar, "Priyanka is my sister and friend. Besides, she is an active member of Congress and that is why she is lending a helping hand to strengthen me and the organisation. I do not think she will have any electoral role."
In December 2017, when Sonia's illness came to light, and reports began circulating that the UPA chairperson might retire from active politics, Priyanka had said "there is no question of me contesting from Rae Bareli... my mother will contest from there", refuting once again the rumours surrounding her political entry after Rahul took over as the Congress president.
In an earlier interview to PTI, Priyanka had said, "My decision to not contest is personal. I will only change it when I feel from within that I should." Her remarks were welcomed with cheer by many Congressmen who had long waited and wanted her to step in and take charge. And after Wednesday's development, the possibility of Priyanka entering the election fray in 2019 cannot be ruled out.
Meanwhile, all these years, a popular slogan in Amethi has been: "Amethi ka danka, bitiya Priyanka" (Amethi's pride is its daughter Priyanka). But Priyanka has always politely reiterated: "I have said it a thousand times that I am not interested in joining politics". And that is why, whenever Priyanka has set out to prune Congress' chances in Amethi and Rae Bareli, she was very clear about her role, despite being hailed for her strategic brilliance.
Organisational skills
Priyanka has always taken a keen interest in the organisational affairs in Uttar Pradesh. She attended the party's strategy discussions on Uttar Pradesh for both the Lok Sabha and Assembly elections and her name also figured on the party's list of 40-star campaigners for all elections in the state since 2012. Apart from that, Priyanka had been taking interest in the party events as well. She personally supervised the preparations for the party's 84th plenary at the Indira Gandhi Indoor Stadium in March 2018 and, reportedly, was clear in expressing her displeasure when things didn't go as planned.
Among her unique initiatives, Priyanka in 2012 for several months, held weekly public 'darbar' in Delhi for the people from Rae Bareli and Amethi. Noticing her efforts, during the 2017 Assembly elections, poll strategist Prashant Kishor had suggested that Priyanka leads the party's campaign but apparently, Congress turned down the proposal, the Hindustan Times report claims.
Meanwhile, Priyanka completed the restructuring of the party in Rae Bareli and begun building the Amethi unit. And, in the process, she managed to change the party to some extent. "Leaders are not being thrust from the top anymore," a party worker was reported as saying. According to The Economic Times' report, before the 2014 elections, Priyanka changed 20 Congress candidates in Uttar Pradesh and was the reason Rahul was more aggressive in his campaign. She was even reported to be involved in interviewing the member candidates and coordinating with poll strategy teams across states.
According to the report, similar changes were made in other states as well. "She has changed almost 100 candidates nationally… and thanks to that, Congress' selection of candidates has been better than the BJP's," the report quoted a Congress leader.
Congress aggression
Senior party leaders also credit Priyanka with the new Congress aggression as earlier the Gandhis stayed away from directly attacking Prime Minister Narendra Modi, but Priyanka had never shied away from taking on Modi and that reflected in the party's stance once Modi came into power. In a bid to come across as a formidable Opposition, Congress was now not afraid to float ideas directly attacking the BJP stalwart.
"We were not responding to Modi's jibes about Rahul Gandhi and others and campaigning on a vision... but Priyanka has changed that… she doesn't shy away from a fight, she's not averse to taking on Modi," a Congress leader had remarked, as stated in the report. Priyanka, other leaders said, is also the key influence behind the Congress campaign changing from communicating a grand vision to specifics like "benefits" from programmes initiated by the Congress.
Back in 2004, Priyanka had introduced Rahul formally into politics and declared his candidature from Amethi, this time, however, it will be Rahul's turn to formally introduce his elder sister into mainstream politics in what is being reported as a joint press conference slated to happen in Lucknow on 4 February. Until then, Priyanka shall prepare to finally take the centre stage in a battle she has manoeuvred from the backstage for long.
Explainers
The European Union has recently approved at least four insects for human consumption including mealworms and house crickets. Mealworms, which taste 'a lot like peanuts', offer the same amount of protein, vitamins, and minerals as fish or meat
Explainers
Dilip Mahalanabis gained national fame in 1971 while serving at a refugee camp in West Bengal's Bangaon where his oral rehydration solution saved umpteen lives. He never patented ORS, arguably the greatest medical discovery of the 20th Century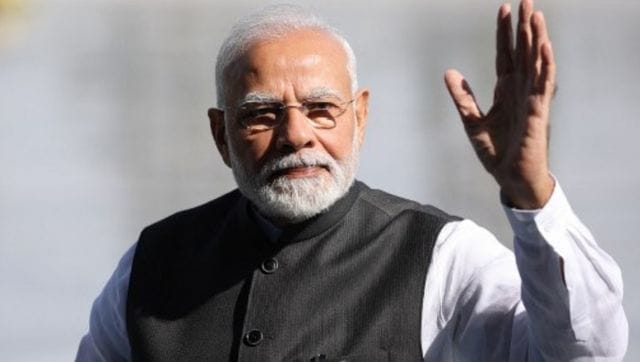 Opinion
Interventionist forces will always find fertile ground to exploit and pose a challenge to India's integrity