Prime witness in Kerala nun rape case found dead; Father Kuriakose Kattuthara's family, priests suspect foul play
Father Kuriakose Kattuthara had testified against Kerala nun rape-accused Biship Franco Mulakkal and also supported the nuns' protest against him.
The prime witness in the case of a Kerala nun's rape, allegedly by Bishop Franco Mulakkal of the Jalandhar diocese, has died. Father Kuriakose Kattuthara, who had testified against the rape-accused priest, was found dead in his room at 10 am on Monday in a church in Bhogpur in Jalandhar.
While several priests, as well as his family, have alleged a conspiracy into the death, Father Peter, Mulakkal's spokesperson from the Jalandhar diocese, asserted that Kattuthara's death was "natural".
"We got to know about this at 10 am today (Monday). Bishop (Franco Mulakkal) has no connection with the death of Father Kattuthara, as there was no personal enmity between them," Father Peter was quoted as saying by CNN-News18.
The prime witness in the Kerala nun's rape case, Father Kattuthara had also supported the protest several nuns had staged against rape-accused Mulakkal.
His body has been sent for an autopsy in Jalandhar, and the report is awaited. However, Father Kattuthara's family has demanded that his body be brought back to Kerala, and that the postmortem examination be conducted in the state and not in Punjab. Father Kuriakose's brother told ANI: (We) have no faith in the Punjab Police. We want to bring the body to Alappuzha and bury it. If they want to do postmortem without letting us know, is there any guarantee that it'll be done without foul play?"
Franco Mulakkal was arrested on 21 September on a nun's complaint that he had raped her at least 13 times between 2014 and 2016. He was released from a sub-jail near Kottayam on 17 October, a day after the Kerala High Court granted him bail. He had received a rousing welcome from his supporters on reaching Jalandhar after his release.
According to CNN News18, Kattuthara was facing threats and his car was recently attacked. His sister-in-law told CNN-News18: "Franco Mulakkal was threatening him from along time. We had filled a police complaint. We suspect foul play."
Sister Anupama, who had led the nuns' protests against Mulakkal, called Kattuthara's death "mysterious" and said "it needs to be investigated thoroughly".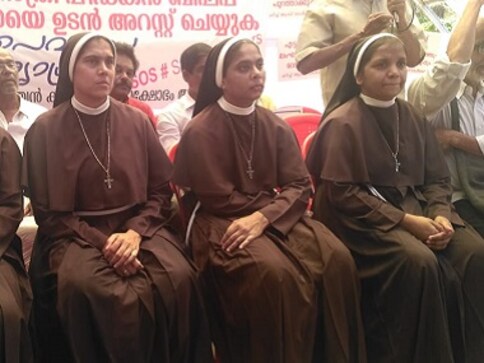 India
Earlier in October, the Kerala High Court had granted conditional bail to Mulakkal, arrested over allegations of repeatedly raping and sexually assaulting the nun.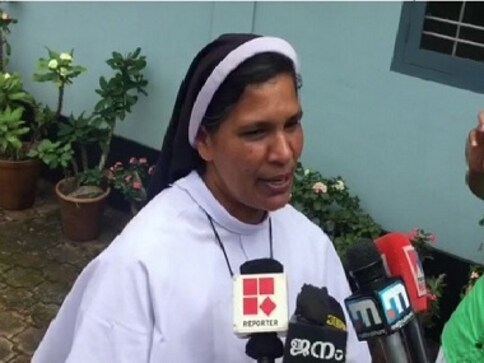 India
Kerala nun rape case: Reformists in the Syro-Malabar Church see the dismissal of Sister Lucy Kalappura from the Franciscan Clarist Congregation (FCC) as part of a desperate attempt to save Franco Mulakkal, who is accused of repeatedly raping a nun between 2014 and 2016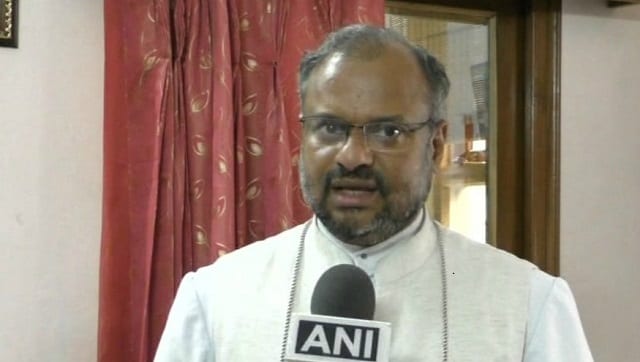 India
However, members of a group of clergy members and laity who fought to get Mulakkal arrested raised doubts on whether he actually tested positive.