Primary health centres across India fall short by 24-38% of medical personnel, reveals CAG report
There is a 24%-38% shortfall in the availability of medical personnel at primary health centres, sub centres, and community health centres in 28 states/union territories of India, according to the latest audit by the Comptroller and Auditor General (CAG) of India.
By Prachi Salve
Mumbai: There is a 24-38 percent shortfall in the availability of medical personnel at primary health centres, sub centres, and community health centres in 28 states/union territories of India, according to the latest audit by the Comptroller and Auditor General (CAG) of India.
In this report, which is the concluding part of a series on on the CAG's assessment of the National Health Mission (NHM), IndiaSpend details the lack of physical infrastructure and human resources at public health facilities across the country.
The survey found that 73 percent of sub-centres were more than 3 kilometres from the remotest village, 28 percent were not accessible by public transport and 17 percent were in an unhygienic state. In 24 states, instances of non-availability of essential drugs were also observed. In eight of these states, essential medicines and consumables such as vitamin-A, contraceptive pills, oral rehydration solution (ORS) packets and essential obstetric kits were not available at some health facilities.
The National Health Mission (NHM), launched in 2005, is India's largest health programme aimed at providing universal access to healthcare. It passes on funds to state health societies to strengthen local health systems, institutions and capabilities. But, according to IndiaSpend's report, states are not utilising these funds optimally and there has been a 29 percent rise in the balance left with the states in the five years leading to 2016. The result of this is visible in the gaps found in infrastructure and human resource gaps facilities in India.
77-87 percent community health centres don't have specialists

NHM aims at ensuring uninterrupted and quality healthcare by increasing the availability of doctors, specialists, paramedical staff, auxiliary nursing midwives (ANMs) and accredited social health associates (ASHAs). State governments are supposed to fill up existing vacancies with new contractual appointments for which the Centre provides funds. However, CAG in its report, has noted that shortfall in the availability of staff at health centres was more than 50 percent in five states: Bihar, Jharkhand, Sikkim, Uttarakhand and West Bengal. Bihar in fact, had the most shortages in community health centres (92 percent).
Across the states surveyed, it was found that 77 -87 percent community health centres were functioning without specialist doctors such as obstetricians, gynaecologists and paediatricians. The ministry's response to this was that the shortage was due to inadequate availability of personnel and even irrational deployment of doctors and specialists by state governments.
Source: Comptroller and Auditor report
In 13 states: Andhra Pradesh, Arunachal Pradesh, Assam, Chhattisgarh, Haryana, Himachal Pradesh, Karnataka, Madhya Pradesh, Odisha, Punjab, Rajasthan, Uttar Pradesh and Uttarakhand, 67 of 305 primary health centres surveyed (22 percent) were functioning without any doctor. In these states, Auxiliary nurse midwife or a female health worker was not posted in 10 percent of the sub-centres while male health workers were not posted in 65 percent of 22 states. In the selected 236 community health centres in 24 states/union territories, only 1,303 nurses were posted against the required strength of 2,360.
Manpower shortage led to unused infrastructure

In 20 states, 1,285 projects, though completed, were not commissioned or made functional. In 17 states, 428 equipment for ultrasound, X-ray, ECG, cardiac monitoring, incineration, operation theatres and blood storage units costing Rs 30 crore were lying unutilised due to non availability of doctors and trained manpower to use them.
Govt. officials attributed the lack of adequate health facilities largely to shortage of funds in the 12th Five Year Plan in which, against the requirement of Rs 1,93,405 crore, only Rs 91,022 crore was made available. However, the CAG did not accept this response because there were substantial unspent funds with the states.
Audit showed that health centres are not clean, have no electricity, water, are poorly connected

Financial support is provided to states under National Rural Health Mission (NRHM) to strengthen the health system including the supply of drugs. States are being given incentives upto 5 percent of their total outlay under NRHM to prepare policy and establish systems for the free distribution of essential drugs, robust procurement system, and so on.
The CAG survey of 1,443 sub centres, 514 primary health centres, 300 community health centres and 134 district hospitals revealed that states are fulfilling their NHM mandate. But some health facilities were functioning in unhygienic environment and/or were inaccessible by public transport. Other infrastructural issues included poor condition of the buildings, non-availability of electricity and water supply, non-availability of separate wards for male and female beneficiaries and non-functional labour rooms.
Health Facilities, By State, 2011-2016
Sub Centres
Primary Health Centres
Community Health Centres
District Hospitals
Factors found deficient
No.
%
States /UT
No.
%
States /UT
No.
%
States /UT
No.
%
States /UT
Distance of more than 3 km
1031
73
29
NA
NA
NA
NA
NA
NA
NA
NA
NA
Not accessible by public transport
404
28
28
104
20
24
NA
NA
NA
NA
NA
NA
Unhygienic surroundings
236
17
27
96
19
27
78
26
19
40
30
24
Source: Comptroller and Auditor report
Mobile medical units were not operational in Chhattisgarh, Himachal Pradesh, Mizoram and Uttar Pradesh while they were partially operational in 10 states. Shortfall in construction of sub-centres, primary health centres in 25 states and community health centres in 17 states ranged between 32-44 percent. In four states (Kerala, Manipur, Mizoram and Uttar Pradesh), 400 works costing Rs 2,208 crore were awarded on nomination basis.
Source: Comptroller and Auditor report
In eight states, of the Rs 175 crore allotted to buy ambulances, Rs 156 crore (89 percent) remained unutilised. Some of the irregularities observed by the audit were administrative delays, tendering process for procurement process not being initiated, diversion of funds for other purposes etc.
Medical kits with ASHA workers not replenished

In 24 states, the CAG reported instances of non-availability of essential drugs. In eight of these, essential medicines and consumables such as vitamin-A, contraceptive pills, oral rehydration sachets, drugs to deal with reproductive tract infection and sexually transmitted infection, essential obstetric kits and so on were not available in only select health facilities.
Free supply of essential drugs at public health facilities has been made mandatory in India since 2014. But a study by the State Health Resource Centre at Raipur, reported by IndiaSpend on 13 June 2018, showed that only 58 percent of prescribed medicines were available at primary health facilities in Chhattisgarh. This forced patients to buy drugs, at higher prices, from private pharmacies. Every ASHA is to be provided with a drug kit containing a set of drugs, equipment and product. These kits are critical because they enable health workers to provide basic care to the community.
ASHAs Not In Possession Of Item/Medicine
Item
Number surveyed
Percent of total ASHAs
Disposable delivery kit
3,249
83
Blood pressure monitor
3,170
81
Thermometer
1,060
27
Pregnancy kit
1,428
28
Weighing scale (for newborns)
887
23
Deworming pills
1,299
33
Paracetamol tablets
1,006
26
Iron pills
878
22
Source: Comptroller and Auditor report
Items such as disposable delivery kits, blood pressure monitors, thermometers, pregnancy kits, weighing scales and medicines like deworming pills, paracetamol tablets and iron pills are essential for providing basic reproductive and child health services by the ASHA network. In 10 states (Bihar, Chhattisgarh, Himachal Pradesh, Kerala, Madhya Pradesh, Maharashtra, Meghalaya, Rajasthan, Sikkim and West Bengal), delays in replenishment of drug kits, and non-availability of ASHA kits were noticed.
Shortfalls in administration of iron folic acid tablets were noticed in all 28 states. Similarly, in four states (Arunachal Pradesh, Jammu and Kashmir, Manipur and Meghalaya), less than 50 percent of pregnant women were immunised with both doses of the tetanus toxoid vaccine (TT1 and TT2).
The ministry has stated that it is now promoting the use of IT software at public health facilities to control the stock and supply of drugs.
The audit also found that the institutional framework for implementation of the National Quality Assurance Programme was either not in place or was not effective in assuring quality of services across all levels–national, state, district. The programme was launched in 2013 to improve the quality of care in district hospitals, community and primary health centres across the country. Of the 716 facilities in 19 states, an internal quality assurance team was constituted in only 308 facilities (43 percent) while in 541 health facilities of 15 states, the system of periodic internal assessment was formulated only in 114 (21 percent) facilities.
In the first part of the series, IndiaSpend looked at issues of financial management were looked in light of the CAG's report.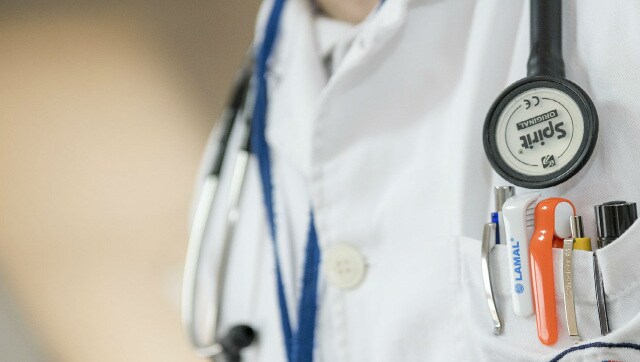 World
An administrator of Lahore's Mayo Hospital said it was unclear what type of surgery the imposter had performed in the presence of a qualified technician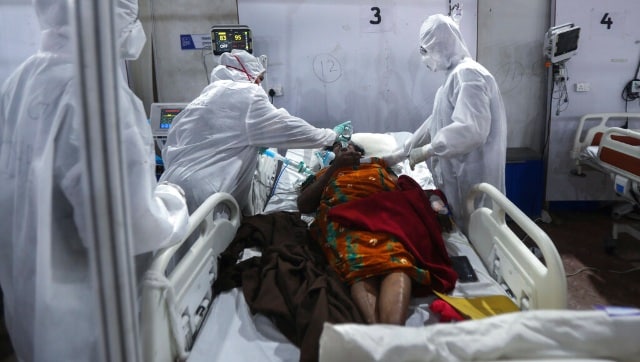 India
Unbridled interference in the functioning of a private medical sector entity will lead to corruption and unethical practices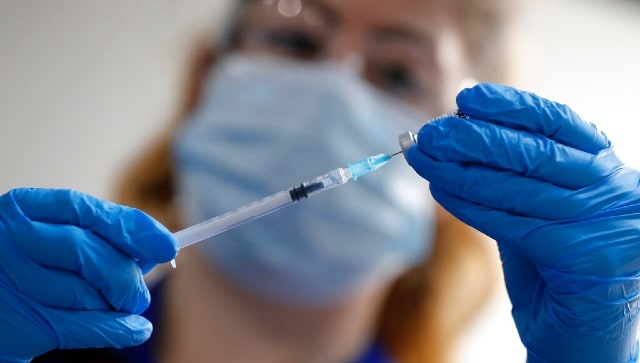 India
The circular says, "A complaint has been received regarding Malayalam language being used for communication in working places in GIPMER. Whereas maximum patient and colleagues do not know this language and feel helpless causing a lot of inconvenience"