Prevention of Corruption Act: Watered down version will make scamsters look like saints
The government's decision to allow the Prevention of Corruption Bill, a ludicrously watered down version, casts a shadow on its real intent and long term vision on reigning in corruption
It might be fashionable to beat one's chest in public about corruption, and undertake financial lynching pogroms like the demonetisation scheme, but in reality, much of the government's back room activity, drafted by the powerful and highly corrupt IAS lobby, continues to prioritise protecting — or even empowering — the corrupt.
A strong whiff of this comes from the NDA government's decision to back the passage of the Prevention of Corruption (PC) Bill, 2013, a ludicrously whittled down version of the Prevention of Corruption Act, 1988, which has been carefully designed to make the accused in the 2G, CWG, Coalgate and AgustaWestland scams look like saints.
Offences defined by the existing Act fall into three broad categories: Trap cases in which corrupt public servants, middlemen, etc, are caught red-handed taking bribes; abuse of official position which targets corruption at higher places; and disproportionate assets.
The proposed amendments, which have been cleared by a Rajya Sabha select committee on the PC Act, severely limit the probability of corrupt public servants being caught taking bribes red handed, restrict the capacity of investigating agencies to prosecute corrupt public servants accused of owning disproportionate assets, and severely dilute the offence of abuse of official position. As a result, senior government officials will have fewer chances of getting caught or being punished.
It further emasculates the Lokpal Act, which is supposed to fight corruption at higher levels. However, if acts of commission and omission by senior government officials are sought to be blatantly decriminalised through these proposed amendments, what can the Lokpal be expected to do?
What is most curious is how the entire Rajya Sabha committee, including Members of Parliament of varying political colour — who are often heard lending high decibel disapproval towards big corruption in the media — have consented to this damning piece of legislation.
The committee on corruption:
The most damning feature of the PC Bill:
The biggest giveaway of the real intent behind the redrafting of the PC Act is the deletion of Section 13(1)(d) in its entirety, despite it being the only provision which made senior government officials liable for criminal action in a multitude of big ticket corruption scandals like Bofors, 2G spectrum, CWG, Coalgate, AgustaWestland, etc. This section defines 'Abuse of Official Position' under the overall category of 'Criminal misconduct by a public servant'.
It's inexplicable that the entire section has been deleted, despite the fact that criticism from the bureaucracy has been limited to sub-clause (iii) relating to "public interest": A public servant is said to commit the offense of criminal misconduct, if he, while holding office as a public servant, obtains for any person any valuable thing or pecuniary advantage without any public interest.
Although even criticism of this sub-clause is misplaced, considering that data shows that not many public servants have actually been charged on this count. Maximum cases involving 'Abuse of Official Position' have been registered under the first two sub-clauses of section 13(1)(d), which have attracted no dispute. And yet, strangely, the bill proposes to delete all three sub-clauses, ie the entire Section 13(1)(d) of the PC Act.
The government's likely defence will be that Section 13(1)(d) has been merged with Section 7, not deleted. The argument is specious considering that the expanded Section 7 of the new bill relates to the offence of direct bribing (like bribing a traffic policeman, revenue official or junior engineer). The bigger offense of 'Abuse of Official Position' has been relegated to a small clause, hanging weakly to Section 7 by the slender rope of Explanation 2 Clause (i).
Explanations in law are meant to clear doubts, not to define substantive offences. Merging a bigger offence like a sub-clause with a smaller one is like clubbing murder (Section 302 IPC) with causing hurt/injury (Section 323 IPC). The move affords multiple complications without any gains whatsoever.
Presently, in order to prove abuse of official position (criminal misconduct) as defined in Section 13(1)(d), of the Prevention of Corruption Act, 1988, all that an investigating officer has to do is to prove violation of legal provisions, rules, guidelines or procedures and resultant undue pecuniary advantage accrued to anyone, including a third party (not necessarily the accused himself). There is no need to prove any bribery or direct quid pro quo in the transaction. This provision was inserted to deal with corruption in high places, where a public servant may receive illegal gratification in a clandestine manner (off-shore transactions or non-monetary considerations, like a better posting, post-retirement benefits, etc).
Delinking acts of abuse of official position (criminal misconduct) from Section 13, and clubbing it with Section 7 (bribery) only serves to place the additional burden of proving bribery or direct quid pro quo on the investigating officer.
Further, the amendments have purportedly been introduced for the purpose of compliance with the United Nations Convention against Corruption (UNCAC). Article 19 of the UNCAC relating to "Abuse of Functions" is the same as "Criminal Misconduct" as defined under Section 13(1)(d). Deletion of this provision, therefore, is in violation of the UNCAC as well.
Multiple getaway options scripted for the corrupt:
Section 7 (Public servant taking gratification other than legal remuneration in respect of an official act) has been completely rephrased under the guise of drafting a "comprehensive definition of bribery". The inherent danger in changing the language is that it opens it up to fresh legal interpretation, which had been settled though several court judgements over the years.
Sections 8, 9 and 10 (Offences relating to public servant(s) being bribed; to bribing a public servant; and bribing a public servant by a commercial organisation, respectively) were all deleted on grounds that these are covered under the new definition of bribery.
The existing Sections 8 and 9 are very important provisions in the PC Act, as they are meant to penalise middlemen who act as conduits for dishonest civil servants. Since middlemen are rampant in most public offices, taking bribes from them was made a substantive offence. The proposed amendments ensure that these undesirable elements are only dealt with indirectly, under Section 12, which deals with abetment. This will also make it harder to deal with the menace of touts.
In summary, no effective substitutes for these three offences are spelled out in the proposed bill, especially Section 10, since while abetment of an offence is an offence, the abetment of abetment is not.
Section 11 (Public servant obtaining a valuable thing without consideration from person concerned in proceeding or business transacted by such public servant) has also been deleted without providing any substitute, contrary to claims made in the statement of objects and reasons. Therefore, corruption/misconduct of this nature will now only be dealt with under the conduct rules, which have long become defunct, with no action taken for violations despite detailed media exposes, as in the case of NABARD's former chairman, Prakash Bakshi.
The proposed Bill extends the benefit of Section 19 (previous sanction necessary for prosecution) to retired public servants as well. In addition, it makes seeking of prosecution sanction by private persons more difficult by putting in a requirement of a court order to that effect. This is aimed at discouraging anti-corruption crusaders from petitioning the government seeking prosecution sanction against political bigwigs.
If the new bill is enacted, disproportionate assets (DA) cases, which are already hard to prove, will be hit harder vide two major changes:
In addition to proving disproportion (excess assets acquired by the public servant over known sources of his income over a period of time), the investigator will now also have to prove that the said disproportion is on account of "intentional enrichment by the public servant in an illicit manner".
 The term "known sources of income" in the existing act is very specific and means income received from any lawful source, and such receipt has been intimated in accordance with the provisions of any law, rules or orders for the time being applicable to a public servant.
However, the new Bill restricts this definition of "known sources of income" only to income received from any lawful source. This permits the accused public servant to claim lawful income from a variety of sources which he may not even have intimated to the government as per conduct rules and amounts going back to pre-1988 days, which saw a large number of acquittals in DA cases. The PC Act, 1988, had brought in the requirement of aforesaid intimation to prevent unscrupulous public servants from claiming incomes from sundry sources.
On account of these two changes, the investigation of DA cases and framing of charges may become more difficult, leading to the conviction rate dipping drastically.
Deleting Section 24 of the PC Act (Statement by bribe giver not to subject him to prosecution) provides protection to bribe givers against prosecution if they make a statement against an accused public servant, carries serious consequences for trap cases.
In trap cases, complainants are actually required to bribe the public servant to enable the investigating officer to catch him red-handed. The statement of the complainant in court is crucial to securing conviction of the accused public servant. With Section 24 gone, complainants might hesitate to come forward and depose against bribe seekers, as the moment they make a statement stating that they actually bribed the public servant, they expose themselves to prosecution under Section 8.
The fresh protection added vide the proviso to Section 8 requires evidence of "being compelled to give a bribe", which is not going to be easy. It will further provide a handle to the defence to bully the complainant. Therefore, protection under Section 24 should have been continued in trap cases. This is particularly important in view of Article 33 of the UNCAC, which required signatory states to provide protection to reporting persons.
A new Chapter IV-A is being inserted in the act, to provide for attachment of property of tainted public servants using the Criminal Law Amendment Ordinance, 1944. This provision is redundant, since it is not new and it already applies to offences under the PC Act. The biggest constraint with the Criminal Law Amendment Ordinance, 1944, is that the investigating officer needs to seek prior approval of the state or central government, as the case may be, before moving an application in the court for attachment of property. As a result, its provisions could rarely be used by investigating agencies, since the approval of the government is hard to come by. A similar fate awaits this.
The Prevention of Money Laundering Act, 2002, also has provisions for attachment of property. However, under the PMLA, prior approval of the government before filing application for the attachment of property is not needed. Additionally, officers of the rank of deputy director in the Enforcement Directorate are empowered to issue the order of provisional attachment. In the case of the revised PC Act, the order of attachment will be issued by the special judge, who being independent of the investigating agency, is expected to take a more objective view. Retaining the rider of taking prior approval of the central/state government, therefore, carries no justification whatsoever.
Fixing of a time limit for according prosecution sanction vide Section 19 is a welcome step, albeit half-hearted, given that no provision for "deemed sanction" has been made in case the competent authority delays decision making beyond four months.
The proposed Section 17A (earlier known as single directive, which was struck down by the Supreme Court in the Vineet Narain case and later brought back as Section 6A of the DSPE Act, which was also annulled by the Supreme Court in 2014), severely curtails the powers of the investigating agencies and bars them from looking into the role of public servants without prior permission of the government. Evidence cannot be gathered without a preliminary enquiry and unless there is evidence to establish a prima facie case, the government will not be able to give prior permission. This Catch 22 situation works in favour of corrupt babus.
While the time limit for according prosecution sanction has been fixed at a maximum of four months, no such deadline has been fixed for prior permission under Section 17A.
Doubtful political intent:
Even with the right laws, the list of failures in reigning in corruption in India and elsewhere is far longer than the successes. The Modi government's decision to allow the passage of the Prevention of Corruption Bill, 2013, a ludicrously watered down version of the Prevention of Corruption Act, 1988, casts a shadow on its real intent and long term vision on reigning in corruption.
It's not the first time this has happened. Before this, the Black Money Act and the GST Bill were were also found to be wanting, with their effectiveness or efficiency in nailing the corrupt, or even with correcting the existing anomalies in alarming variance with the advertised objectives of the government.
Transparency in government functioning, which is key to eliminating corruption, has also not been addressed, which is evident from its handling of the coal auctions nor the rot in the financial sector, presided over by the Reserve Band of India through its opaque CDR cell and inaction over other consumer unfriendly schemes, like the force-selling of life insurance policies by the State Bank of India.
Business
The IMF's World Economic Outlook earlier said the size of the Indian economy will increase from USD 3.2 trillion in 2021-22 to USD 3.5 trillion in 2022-23 and cross USD 5 trillion in 2026-27
Business
As the House resumed at 6 pm, Union Finance Minister Nirmala Sitharaman moved the Demands for Grants for 2023-24 and relevant appropriation Bills for discussion and voting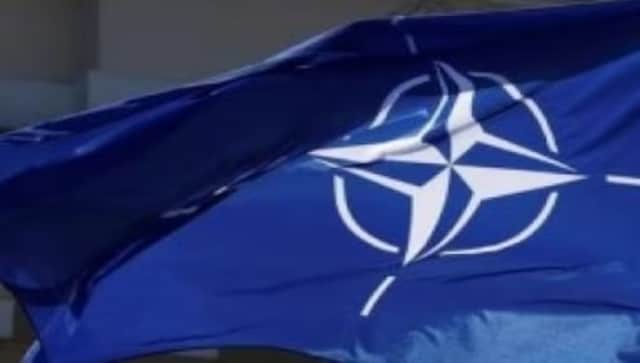 World
A large majority of lawmakers, 182 votes for versus six against, approved the accession of the Nordic country into the military alliance