Presidential Election 2017: Narendra Modi expresses confidence in Ram Nath Kovind, says he has support of 40 parties
A day before voting in the presidential election, Prime Minister Narendra Modi on Sunday said NDA's nominee Ram Nath Kovind has the support of 40 parties and expressed confidence about his victory
New Delhi: A day before voting in the presidential election, Prime Minister Narendra Modi on Sunday said NDA's nominee Ram Nath Kovind has the support of 40 parties and expressed confidence about his victory.
Addressing a meeting of National Democratic Alliance (NDA) parliamentarians on the eve of the commencement of the monsoon session of parliament, Modi urged the alliance lawmakers, including legislators in the states, to cast their ballot.
Parliamentary Affairs minister HN Ananth Kumar later said that the meeting, held in the Parliament House Library building, was also addressed by Bharatiya Janata Party (BJP) chief Amit Shah and leaders of other alliance parties, including Lok Janshakti Party chief Ram Vilas Paswan and Shiromani Akali Dal's Harsimrat Kaur Badal.
Ananth Kumar said Modi noted that chief ministers of Odisha, Bihar, Telangana and Tamil Nadu had extended their support to Kovind.
Modi was quoted as saying that there was "clarity" about the presidential poll and the "road ahead is also clear".
The prime minister said he will be delighted to work with Kovind.
Modi asked NDA parliamentarians to make special effort to reach out to the youth who will become voters after 1 January, 2018.
He dubbed them 'new millennium voters' and called upon the MPs to organise programmes to honour them and make them aware about the worth of vote.
The move is being seen as an effort to reach out to the young and new voters ahead of the 2019 Lok Sabha elections.
Before addressing NDA MPs, Modi also addressed a meeting of BJP parliamentary party executive committee.
Those present included party leaders LK Advani, Murli Manohar Joshi, Sushma Swaraj, Arun Jaitley, M Venkaiah Naidu, Ananth Kumar and Thawar Chand Gehlot, besides Shah.
Modi asked them to ensure the presence of MPs during the house proceedings.
Politics
DMK won 133 seats and along with allies, including Congress, garnered a total of 159 constituencies in the 234-member Assembly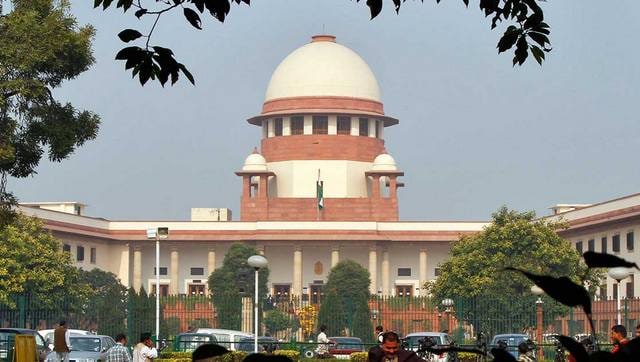 India
Bhatia, also a senior advocate, has urged the court to seek a detailed report from the state government regarding FIRs registered, arrests made and steps taken against the perpetrators
India
West Bengal chief minister Mamata Banerjee urged TMC supporters to maintain peace and asked them not to fall prey to provocations