President Ram Nath Kovind rejects mercy plea of Mukesh Singh, one of the death row convicts in 2012 Delhi gangrape case
President Ram Nath Kovind rejected the mercy petition of Mukesh Singh, one of the convicts in the 2012 Delhi gangrape case, ANI reported
President Ram Nath Kovind rejected the mercy petition of Mukesh Singh, one of the convicts in the 2012 Delhi gangrape case

Mukesh Singh, one of the four death row convicts in the 2012 Nirbhaya gangrape and murder case, had filed the mercy petition a few days ago

The Union Home Ministry on Friday forwarded to the president the mercy petition of one of the convicts in the 2012 Delhi gangrape case, recommending its rejection
President Ram Nath Kovind on Friday rejected the mercy plea of Mukesh Singh, one of the four men convicted in the 2012 Nirbhaya gangrape and murder case, sources said.  The rejection came soon after the Union Home Ministry forwarded the petition to the president on Friday morning.
Mukesh is one of the four death row convicts in the 2012 Delhi gangrape and murder case had filed the mercy petition on Tuesday
The Union Home Ministry on Friday forwarded to the president the mercy petition of one of the convicts in the 2012 Delhi gangrape case, recommending its rejection, officials told PTI.
"The Home Ministry has forwarded the mercy petition of Mukesh Singh to the President. The ministry has reiterated the recommendation of the Lieutenant Governor of Delhi for its rejection," the official said.
The Delhi LG had sent the mercy petition of Mukesh to the Home Ministry on Thursday, a day after the Delhi government recommended its rejection.
The four convicts — Mukesh Singh (32), Vinay Sharma (26), Akshay Kumar Singh (31) and Pawan Gupta (25) were to be hanged on 22 January at 7 am in Tihar Jail. A Delhi court had issued their death warrants on January 7.
However, the Delhi government had informed the high court during a hearing that the execution of the convicts will not take place on 22 January as a mercy plea has been filed by Mukesh.
World
Ketanji Brown Jackson becomes the first Black woman to serve as a judge in the US Supreme Court. With this, she will be joining the esteemed club of Sandra Day O'Connor, Ruth Bader Ginsburg, Sonia Sotomayor, Elena Kagan and Amy Coney Barrett
Business
In a notification, the home ministry also said if the amount exceeds, the individuals will now have 90 days to inform the government instead of 30 days earlier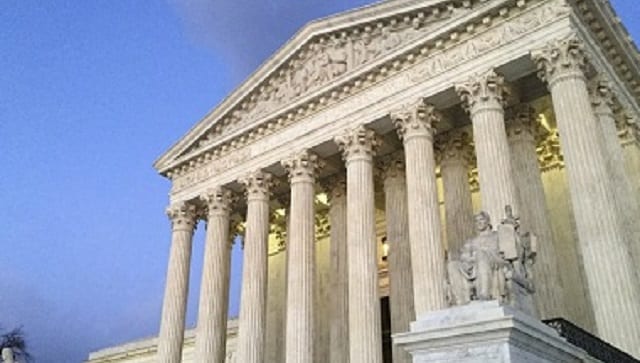 World
Analysts say the just-closed annual court season has revealed a set of judges more hard-line than anyone anticipated. They have brashly tossed out the decisions of their predecessors, including, as with abortion, rights that previous courts said were guaranteed by the constitution