President Pranab Mukherjee turns down two more mercy petitions; 30 rejections now in tenure
President Mukherjee rejected mercy petitions in two more cases. This comes merely weeks before his term as the head of state ends.
President Pranab Mukherjee rejected mercy petitions in two more cases in the last week of May, bringing the total number of mercy pleas rejected by him to 30. This comes just weeks before Mukherjee's term as head of State ends.
The cases involved the 2012 rape and murder of a four-year-old girl in Indore by three men, and the 2007 gangrape and murder of a techie in Pune by a taxi driver and his friend, The Times of India reported.
Babu alias Ketan, Jitendra alias Jitu and Devendra alias Sunny were found guilty in the 2012 Indore case, while Purushottam Dasharath Borate and Pradeep Yashvant Kokade were convicted in the 2007 Pune case.
These rejections come just months after the president in January commuted the death sentences of four convicts to life imprisonment, in the Bara massacre case. The convicts were Krishna Mochi, Nanhe Lal Mochi, Bir Kuer Paswan, and Dharmendra Singh alias Dharu Singh.
The official website of the president's secretariat says that there are no more mercy petitions pending before Mukherjee.
The 30 petitions rejected by Mukherjee include those of 2008 Mumbai terror attack convict Ajmal Kasab, 2001 Parliament attack convict Afzal Guru, and those by Simon, Gnanaprakash, Madaiah and Bilavandran — associates of the notorious Indian brigand Veerappan.
The number of mercy petitions rejected by Mukherjee stand in sharp contrast to that of his recent predecessors. Pratibha Patil granted clemency to 34 convicts during her tenure while rejecting three pleas, including the assassins of former prime minister Rajiv Gandhi — Murugan, Santhan and Perarivalan.
APJ Abdul Kalam rejected one petition, left 14 pending and granted clemency in one case. He disposed of only two cases, rejecting the mercy petition of Dhananjoy Chatterjee, accused of raping and murdering a teenager.
The election for the next president will take place in July 2017.
Find latest and upcoming tech gadgets online on Tech2 Gadgets. Get technology news, gadgets reviews & ratings. Popular gadgets including laptop, tablet and mobile specifications, features, prices, comparison.
World
Questions over Edouard Philippe's job had swirled since mid-June when Emmanuel Macron declared he wanted to "reinvent" his presidency.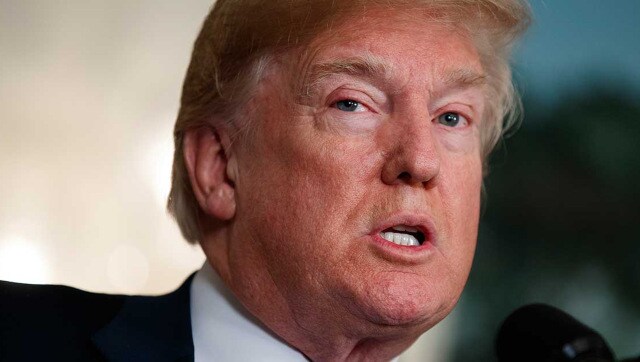 World
While Trump faces no danger of arrest, the charges underscore the heightened tensions between Iran and the United States since Trump unilaterally withdrew America from Tehran's nuclear deal with world powers.
Sports
In May, Hockey India had announced the launch of classification of Hockey India registered tournament officials, which include technical delegate, umpire managers, technical officials, judges and umpires into three grades.