President accepts resignation of Madras High Court Chief Justice VK Tahilramani, appoints Justice V Kothari as acting Chief Justice
The resignation of Madras High Court Chief Justice VK Tahilramani has been accepted, according to a government notification
The resignation of Madras High Court Chief Justice VK Tahilramani has been accepted, according to a government notification

Her resignation has been accepted with effect from 6 September, it said

She had resigned after the Supreme Court collegium declined her request for reconsideration of transfer to Meghalaya
New Delhi: The resignation of Madras High Court Chief Justice VK Tahilramani has been accepted, according to a government notification. Her resignation has been accepted with effect from 6 September, it said.
She had resigned after the Supreme Court collegium declined her request for reconsideration of transfer to Meghalaya.
Justice V Kothari has been appointed as the acting chief justice of the Madras High Court, another notification said.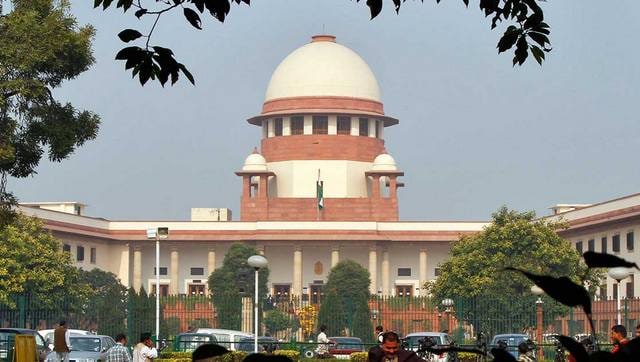 Education
The plea stated that the petitioners have been either declared failed or awarded very less marks in the improvement examinations
India
According to a study, 42 percent of the total rape cases were committed against children below 18 years in 2020, compared to 47 percent in 2018 and 45 percent in 2019
India
On Wednesday, for the first time in the last 10 days, the air quality in the city has shown significant improvement from the "very poor" to the "poor" category, according to SAFAR