Pre-teens in UP village boycott mid day meal prepared by 'lower' caste cook; school throws food after protests
Students of a primary school in an Uttar Pradesh village refused to have mid day meal on Friday as they couldn't stomach the fact that it was prepared by a woman from a Scheduled Caste
Sitapur: Students of a primary school in an Uttar Pradesh village refused to have mid day meal on Friday as they couldn't stomach the fact that it was prepared by a woman from a Scheduled Caste.
The incident took place in Palharia village in Sitapur district's Pisawan block. As the word spread that a 'lower' caste woman was cooking the meal, parents of the schoolchildren gathered at the school and protested against her hiring. Eventually, only six of the 76 students enrolled in the school had the food. The remaining rotis and the potato curry had to be thrown.
Palharia village has 50-odd households and is mostly populated by Yadavs and Brahmins, deemed upper caste. A few Scheduled Caste families also live here.
Golu Singh, a local journalist working with a news channel, informed that the school's regular cook is a Yadav. He said Rama Devi, who hails from the Arakh caste (listed as a Scheduled Caste), was roped in on Friday to fill in for the regular cook, who had taken a day's leave. He said that parents of the students thought the regular cook has been replaced. He also added that the caste equation continues to remain an important matter in these villages.
School principal Manoj Kumar told 101Reporters that when parents came en masse and asked their children not to have the food, he tried to reason with them but to no avail.
A Class 4 student, Ashish, who only gave his first name, told this reporter that he saw Rama peeling potatoes when he came to the school in the morning. He said she asked him if he'll have lunch and he refused. He said that for five years, they have been having food prepared by chachi (the regular cook) and they won't accept Rama. When asked what was wrong with Rama, he seemed unsure.
"What do I say! What do I say! If all the children eat, I'll also eat," he said defiantly, seemingly annoyed at the question.
Condemning the incident, former IPS officer and social activist SR Darapuri called for an inquiry. He said boycotting the cook is in direct violation of an order of the Uttar Pradesh government. He said the order, issued as per the direction of the Supreme Court, asks that people from socially backward castes be hired as cooks to eradicate the concept of caste-based discrimination from the minds of children.
Further, he demanded that the role of school principal and teachers too be probed as they are also responsible for shaping children's mind.
District Basic Education Officer Ajay Kumar refused to comment on the incident. Sub-divisional magistrate of Maholi town in Sitapur, Neeraj Prasad, assured an inquiry would be held. He said the administration will also take action against those found guilty if the cook chooses to file a complaint.
The author is a Sitapur-based independent journalist and a member of 101Reporters, a pan-India network of grassroots reporters
Find latest and upcoming tech gadgets online on Tech2 Gadgets. Get technology news, gadgets reviews & ratings. Popular gadgets including laptop, tablet and mobile specifications, features, prices, comparison.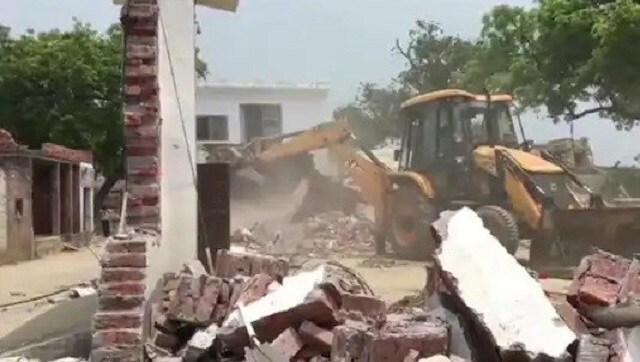 India
An official indicated that Vikash Dubey, who who is wanted in 60 criminal cases, may have fled to Nepal or taken shelter in a neighbouring state
India
Only 5,000 tourists will be allowed to visit Taj Mahal in a day, split into two groups, a far cry from peak levels of 80,000 a day
India
The factory in Ghaziabad had stockpiled highly inflammable material used in small quantities to make special candles, officials said.