Postpaid mobile services in Jammu and Kashmir restored while internet connections remain suspended
Postpaid mobile services on all networks were restored in the Kashmir Valley on Monday, 72 days after they were snapped following restrictions
Postpaid mobile services on all networks were restored in the Kashmir Valley on Monday, 72 days after they were snapped following restrictions

Internet connectivity, however, will remain suspended for now

Some 40 lakh postpaid mobile phones have become operational from Monday noon
Postpaid mobile services on all networks were restored in the Kashmir Valley on Monday, 72 days after they were snapped following restrictions on 5 August. Internet connectivity, however, will remain suspended for now, reports NDTV.
Sources told the Indian Express, the continuance of the mobile services would depend on how the security situation in the Valley unfolds. The calculation of this is based on "fears of a rise in militant attacks and the possibility of more organised public protests once mobile telephony returns to the Valley", added sources.
Some 40 lakh postpaid mobile phones have become operational from Monday noon. The decision to restore mobile phone services comes days after Jammu and Kashmir governor announced the withdrawal of security advisory for tourists from 10 October.
The administration had also said that tourists desirous of visiting the region will be provided with the necessary assistance and logistic support.
"Having reviewed the situation, a decision has now been taken to restore mobile phone services in the remaining areas of Jammu and Kashmir. This will cover all 10 districts of Kashmir province," Rohit Kansal, principal secretary, Jammu and Kashmir had said on Saturday.
Although the landline network was restored in phases, restrictions remained on the usage of mobile devices in various parts of the Valley. Partially fixed-line telephony was resumed on 17 August and by 4 September, nearly 50,000 landlines were declared operational.
In Jammu, the communication was restored within days of the blockade and mobile internet was started around mid-August. However, after its misuse, internet facility on cell phones was snapped on 18 August.
Kansal, on Saturday, had said that landline facilities have been fully restored in the region and mobile services are also back in some parts.
"Telephone landlines have been fully restored, and have been functioning for over six weeks. Mobile services were restored in Jammu, Ladakh and subsequently in Kupwara," the Principal Secretary had said.
Restrictions on movement have been removed in 99 percent of the areas in Jammu and Kashmir, Kansal informed. Restrictions were imposed after the Centre on abrogated the state's special status and bifurcated it into Union territories of Jammu and Kashmir, and Ladakh, which will come into being on 31 October.
As normalcy started returning, postpaid mobile phone services were resumed in five districts — Doda, Kishtwar, Ramban, Rajouri and Poonch — of the Jammu region on 29 August.
The Central government had on 5 August abrogated Article 370 that gave special status to Jammu and Kashmir and also bifurcated the state into Union Territories of Jammu and Kashmir and Ladakh.
India
The application form will only be considered complete when it is filled completely, payment is done correctly and relevant documents are uploaded to the official website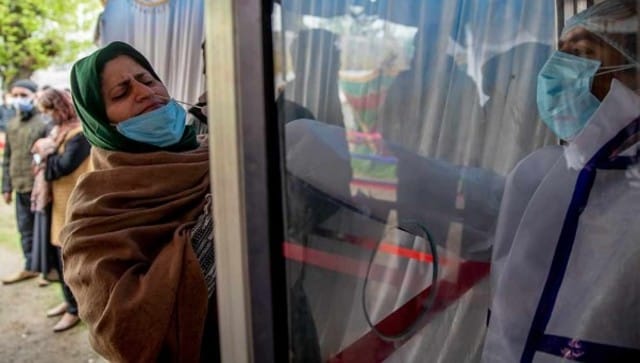 India
COVID-19 cases have seen a sharp rise in the last one month in Jammu and Kashmir with the number of active positive cases having crossed 30,000 on Saturday. The Srinagar district remains the worst hit with over 8,872 active cases and 546 deaths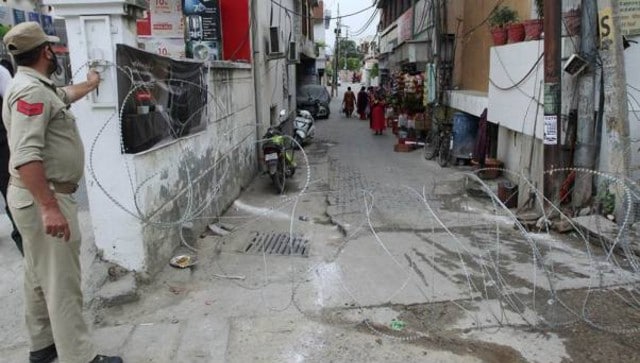 India
The court asked the health secretary of the Union Territory to come out on affidavit within two weeks giving a detailed report