Modi govt's post-Uri moves against Pakistan are potent but India can't afford to go astray
Narendra Modi perhaps calculated that inaction on military front might hurt his image but an armed confrontation with Pakistan would inflict a higher cost on India.
Over a week into the ghastly terror attack on Indian army base in Uri, the contours of India's response are slowly taking shape. Despite some reflexive war rhetoric from the Indian political establishment, it was evident quite early that any sort of military offensive — hot or cold — is not on table. Narendra Modi perhaps calculated that inaction on military front might hurt his image but an armed confrontation with Pakistan would inflict a higher cost on India.
Though Pakistan has 'improved' from "non-state actors perpetrated 26/11 Mumbai attacks" to "India stage-managed Uri to make us look bad", nobody seriously doubts their complicity. Preliminary investigation have revealed that the terrorists and their local guides — who have since been apprehended —were based in Muzaffarabad, the capital of Pakistan-occupied-Kashmir.
Preliminary interrogation reveals identity of one of d slain Uri attackers:Hafiz Ahmed,S/o Feroz,R/o Dharbang, Muzaffarabad. 5/n

— Vikas Swarup (@MEAIndia) September 27, 2016
The quintessential question before the Indian government, therefore, is should we continue business as usual with Pakistan and shrug off Uri in which 18 of our soldiers have been martyred, or impose an escalating cost on the terror-sponsoring nation for its relentless, cynical misadventures?
The answer is clear. Short of war, Modi government has embarked on a series of retaliatory steps which includes a sustained diplomatic offensive, reviewing of a 56-year-old water treaty, highlighting of the unrest in Balochistan, withdrawal of confidence-building measures and a few more to make Pakistan understand that this time, it has crossed the proverbial Rubicon.
But for these steps to cross the boundaries of symbolism and fructify into tangible pressure points that would make Pakistan bleed, the Indian government must stay the course in a planned manner and not pull off stunts like sudden resumption of talks, cricket ties or impromptu dropping in for Pakistani shaadis. Many of these initiatives will only bear fruit in the long term, provided our political establishment — regardless of the party in power — shows steel and moves beyond partisan politics. Let's analyse some of these steps and assess their threat potential.
Diplomatic offensive
India's core diplomatic effort is directed towards one main objective. Expose Pakistan as the chief franchise of global terrorism and make it a pariah nation. The thrust of India's recent addresses at the UNGA was to establish the link between Pakistan and "non-state actors", a convenient term used by Islamabad to claim plausible deniability.
On 22 Sepetember, India's first secretary Eenam Gambhir fired the first salvo during India's Right of Reply at 71st UNGA session.
"The land of Taxila, one of the greatest learning centres of ancient times, is now host to the Ivy League of terrorism. It attracts aspirants and apprentices from all over the world. The effect of its toxic curriculum are felt across the globe."
External Affairs minister Sushma Swaraj, during her speech, carried it to the logical conclusion.
"We must acknowledge that terrorism is undoubtedly the biggest violation of human rights. It targets the innocent and kills indiscriminately… But it is important to ask, who is behind this and who benefits from it? Terrorists do not own banks or weapons factories, so let us ask the real question: who finances these terrorists, who arms them and provides sanctuaries?"
In India's diplomatic initiative, a bipartisan bill moved by two US lawmakers at the Congress to declare Pakistan a 'state sponsor of terrorism' has come in at an opportune time. Though it was touted as largely a symbolic move, a promising development emerged on Wednesday with The Times of India reporting that a petition by Indian-Americans urging the Obama administration to declare Pakistan as a terror state has gathered more than 135,000 signatures by Tuesday morning, forcing the administration to make a call on the issue.
This has resulted in the US, which had previously been reluctant to slap any such tag on Pakistan, appearing slightly more open to the idea. It still remains a long shot, but indicates that a terror-lashed world is now more amenable to India's viewpoint and believes that Pakistan cannot be trusted any more. Additionally, Rajya Sabha member Rajeev Chandrasekhar's recent submission in the Upper House of a private members' bill to get Pakistan declared a terrorist nation adds to the impression that India is ready to go beyond just lip service.
Bimstec, not Saarc
For India to canvass for isolation of Pakistan on the global stage, it must first attempt a regional isolation of Islamabad. Strategic thinkers have long pointed out that when it comes to asserting its influence as an aspiring global power, India frequently punches below weight. Prime Minister's announcement that New Delhi will boycott the November meet in Islamabad is therefore an astute move that serves two crucial purposes.
One, it isolates Pakistan within the region (Bangladesh, Bhutan and Afghanistan have also announced their withdrawal) and two, it spells the death knell for a summit past its sell-by date and gives India the chance to open a fresh conglomerate of like-minded regional forces bypassing the banana republic.
Archis Mohan points out in Business Standard India's effort to cut off Pakistan started in 2014 when during the Saarc Summit in Kathmandu, "he brought Bhutan, Bangladesh and Nepal to sign, along with India, a motor vehicle pact despite protests from Pakistan."
The Business Standard report also mentions a "$1.04-billion project for constructing and upgrading 558km of road-link with Bangladesh, Bhutan and Nepal" which India had started with partial funding from Asian Development Bank. And through Bimstec (Bay of Bengal Initiative for Multi-Sectoral Technical and Economic Cooperation) involving Bangladesh, Bhutan, Nepal, Sri Lanka, Myanmar and Thailand, India has a ready alternative to the moribund Saarc. A trilateral initiative with Afghanistan, involving the US, will give India greater traction in central Asia and may give Washington — hamstrung by double-dealing Pakistan — a better pivot.
The statements released by Afghanistan, Bangladesh and Bhutan, castigating Pakistan for spreading instability in the region, prove that Modi's regional outreach is working.
Indus Waters Treaty
Much has already been written about India waging a "water war". Before New Delhi has taken a single step towards abrogation, Pakistan, true to form, has read the riot act. Vacillating hysterically between playing the victim card and threatening to nuke India, it has already approached the International Court of Justice and World Bank. For a nation that wants to wage a 1000-year-war with India, Pakistan's knee-jerk nervousness belies its deep insecurity over a treaty that gives India a potent weapon to bring the terror-sponsoring nation to its knees.
If New Delhi plays its cards well, and there is every indication that it is taking calculated, calibrated steps, it would have an unprecedented leverage against Pakistan. But before that, India must change the narrative around the treaty. It must be made clear that India has remained exceedingly generous for 56 years in giving Pakistan more than its fair share of water as a gesture of goodwill from an upper riparian state. But the goodwill cannot be reinterpreted as a moral or legal obligation against a nation that fuels insurgency within our borders and exports terror to kill our civilians and soldiers. India's munificence cannot be mistaken as weakness.
Unlike what a section of Indian media has been propagating — which habitually remains more sympathetic to the nation that bleeds us — India won't need to abrogate the treaty and an upward scale of utilization would not mean flooding in India. That is a bunkum bogey being peddled deliberately. Even staying within the ambit of the treaty, which India has indicated it will, New Delhi will have enough legroom to "maximise potential".
Tushar Dhara quoted Uttam Sinha, an expert on water security at the Institute of Defence Studies and Analyses (IDSA) in this News18 report: "currently, we are giving a lot of water to Pakistan because we have not harnessed it. When you build storage, you can also potentially use it for the manipulation of water. What will worry Pakistan is that India can use these facilities to control the flow of the waters."
By even marginally stepping up utilisation of the western rivers (Indus, Jhelum, Chenab), staying within the terms of the agreement, India can control, regulate and manipulate Pakistan which remains exclusively dependent on waters from these three rivers.
Brahma Chellaney, professor of strategic studies at CPR, pointed out in Hindustan Times: "By reclaiming its basic right over the Jammu and Kashmir rivers, India could fashion water as an instrument of leverage to bring Pakistan to heel. Even a 10 percent diminution in transboundary water flows would hurt Pakistan, whose debt-ridden economy is reliant on earnings from agricultural exports, especially water-intensive rice and cotton. Pakistan's per capita water use is almost 80 percent higher than India's."
But for that to happen, India needs to ensure that the hydropower projects are developed on a war footing and adequate security measures are provided at the construction sites to prevent Pakistan's subversive activities.
As Sameer Yasir writes in Firstpost, quoting locals in Sopore, Kashmir: "Whenever any effort of construction took place someone would come in the dead of the night and lob a grenade. It would make labourers scared and next day the construction would stop."
MFN status
Though a largely symbolic move because India's trade relation with Pakistan is minimal, withdrawal of Most Favoured Nation (MFN) status or taking Islamabad to the WTO for not granting such a status on India even after 20 years will signal the opening up of another front. If India can force Pakistan into a reciprocal gesture, that would benefit Indian traders and withdrawal would carry forward the theme of isolation.
Political asylum for Bugti
Among all the steps taken by India to counter Pakistan's Kashmir offensive, highlighting of the atrocities and human rights violations in Balochistan promises to be the most far-reaching one. Giving political asylum to Baloch leader Brahamdagh Bugti would not only irk Pakistan and give a fresh impetus to the Baloch nationalist movement, it would also Nawab Akbar Bugti's grandson to highlight Pakistan's perfidies in different forums around the world.
Pakistan's human rights violations
For a country that sheds copious tears over India's handling of the Kashmir unrest, its own police, according to a report by Human Rights Watch, illegally excutes hundreds of people each year in "staged encounter killings". According to Independent, HRW report is based on interviews with 30 police officers of various ranks, as well as 50 interviews with victims and, their families, and witnesses to such alleged abuse.
The Indian Express points out that over 2000 people were killed by Pakistan police in 2015 alone, and that the torture methods "include beatings including with batons and leather straps, stretching and crushing legs with metal rods, sexual violence, prolonged sleep deprivation, and mental torment, including witnessing others being tortured."
Highlighting the atrocities brings Pakistan from the moral high horse and shows up its Kashmir offensive as pure hypocrisy. These represent a broad set of retaliatory steps that India have initiated or may initiate against Pakistan. The important thing is to ensure that the government stays the course.
India
Protesters in Gujarat carried placards with slogans that read "People suffer due to price rise, but government remains indifferent" and "Enough of inflation, now where is the Modi government?"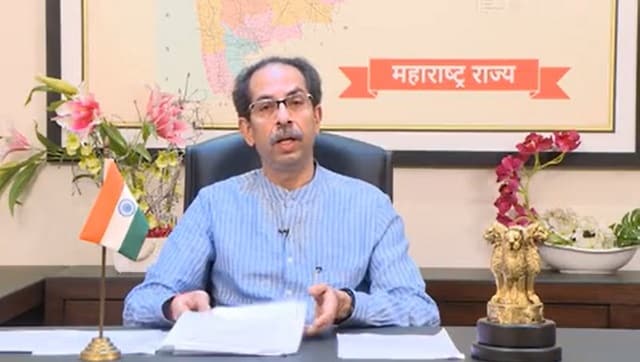 Politics
For now, Uddhav Thackeray signalled loud and clear that a reunion with the BJP was not an option
Politics
The disruption by Opposition members drew sharp criticism from Prime Minister Modi who accused them of being unable to digest the fact that a large number of new ministers are women, Dalits, tribals and those from other backward classes