Pollution in India: YouGov survey reveals that poor air quality affects people physically and mentally
The YouGov survey found that most of the people face the threat of being exposed to pollutants on a daily basis. Around two-third of the respondents (65 percent) said that they spend up to an hour a day in traffic,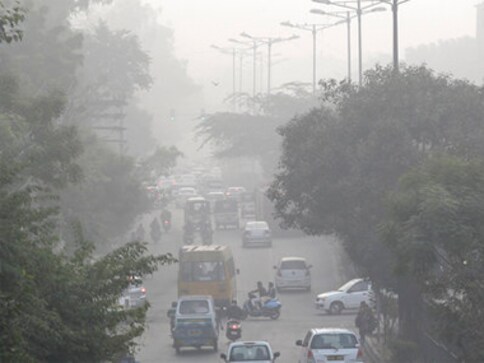 Indian cities like Delhi, Mumbai, and Kolkata saw air pollution reach alarming levels in November. The situation in Delhi, which is reeling under the effects of stubble burning, has prompted the authorities to even consider inducing artificial rain this week to wash away toxic pollutants.
YouGov India conducted a pan-India survey of men and women and collecting data from 1,049 respondents, asking them questions on the issues faced by them due to air pollution.
The survey found that over three-fourth of respondents view air pollution as a pressing concern and needs to be addressed immediately. In Delhi, 81 percent people think the air quality is unhealthy or toxic, while in Bengaluru 29 percent think the air is unhealthy or toxic, and in Mumbai 40 percent think so.
Most of the people also face the threat of being exposed to pollutants on a daily basis. The survey found that around two-thirds of respondents (65 percent) spend up to an hour a day in traffic, with a little over a fourth of women (28 percent) spending less than 30 minutes. A total of 22 percent spend one to two hours in traffic every day.
Poor air quality affects both physical and mental state of a person, the survey found. Majority of the respondents (87 percent) revealed they were personally affected by rising pollution levels. Sixty four percent of the people reported irritation in their eyes, nose and throat as the most visible impact of air pollution, more so among Delhi residents compared to other states. Breathlessness (57 percent) and skin allergies (52 percent) are some of the other issues faced by people.
Close to a quarter of the overall respondents reported frequenting hospitals/doctors more often recently, while a third revealed a decrease in their outdoor activities. Due to growing pollution problem, 21 percent people claimed to have faced mental health issues like depression, with residents of Tier 1 cities reporting more such cases than people of other city tiers.
Very few respondents admitted to have acted in safety of their health in view of the rising pollution. Despite irritation of eyes/nose being a dominant concern for the respondents, only 27 percent said they have taken an allergy/ lung test of late to ensure they are safe.
Dissatisfaction with the government's actions was reported by 45 percent of the people, while 39 percent were unsure. The highest level of dissatisfaction was seen in Delhi, with 53 percent stating their unhappiness with the government.
The respondents showed willingness to take actions to deal with the increasing pollution levels. While 71 percent of the respondents showed interest in using eco-friendly products, 70 percent said conserving energy at home can help solve the problem.
A considerable proportion of people (66 percent) also proposed recycling/reusing products and choosing car pools and public transport over private cars (64 percent) to reduce pollution.
Interestingly, 39 percent of the respondents believed that investing in air pollution tracking and minimising devices will ensure a safe and clean environment around them.
also read
India
Born in 1877 in Sialkot in present-day Punjab in Pakistan, Iqbal had written the famous song 'Saare Jahan Se Achha'. He is often credited with giving birth to the idea of Pakistan
India
It seems only half of the facts which led to this brutal murder have been revealed so far. Apart from the motive, it is still unclear why the victim was not living with her parents from past 10 days
India
A 16-year-old girl was stabbed to death allegedly by her boyfriend in northwest Delhi's Shahbad Dairy, a video of which is being widely shared on social media. The accused Sahil allegedly stabbed her multiple times before bludgeoning her with a stone