Poll-bound Chhattisgarh on high alert after Maoists gun down legislator, ex-MLA in neighbouring Andhra Pradesh
The security agencies have also beefed up combing operation in Bastar and the areas bordering Chhattisgarh with Odisha, Telangana, Maharashtra and Andhra Pradesh.
Following the gruesome killing of TDP MLA K Sarveswara Rao and ex-legislator S Soma by Maoists on Sunday at Araku valley in Andhra Pradesh, the poll-bound state Chhattisgarh has been put on a high alert.
Based on a directive from Ministry of Home Affairs (MHA) to provide high security to people's representatives and political leaders in Chhattisgarh, the state police and Central security forces have stepped up security measures.
According to Chhattisgarh Police, besides issuing alerts, the MPs, MLAs and political leaders have been sensitised about the situation, especially in the Maoist-hotbed Bastar – the most volatile region in the state.
"We've enhanced the security measures in all the seven districts in Bastar and sensitised the political leaders and all those involved in election campaign about the gravity of the situation," Vivekananda, inspector general (Bastar range), Chhattisgarh police told Firstpost.
Similar to the Maoist attack through a blast on the then chief minister of undivided Andhra Pradesh N Chandrababu Naidu in 2004, the Naxal attack on political leaders is not new to Chhattisgarh. In May 2013, Maoists attacked a Congress rally 'Parivartan Yatra' at Jhiram Ghati in Bastar and wiped out the party's top leadership in the state. Senior Congress leaders Vidya Charan Shukla, Mahendra Karma and Nand Kumar Patel among others were killed.
Keeping the past incident and the Sunday attack in mind, the state police have deputed nodal officers to monitor the movement VVIP leaders during election campaigning in the state, especially in Bastar. As part of the sensitisation programme, the MPs, MLAs and political leaders have been asked not to visit the interior villages in Bastar without informing the police.
Of all the seven Maoist-infested districts in Bastar -- Sukma, Bijapur, Dantewada and Abujhmad in Narayapur are highly volatile.
"We've deputed nodal officers for monitoring the movements and security measures of VVIPs," said Vivekananda.
The security agencies have also beefed up combing operation in Bastar and the areas bordering Chhattisgarh with Odisha, Telangana, Maharashtra and Andhra Pradesh.
Are Chhattisgarh Maoists involved in Araku incident?
According to state intelligence sources, the police have been exploring whether Maoists from Chhattisgarh were also involved in Araku incident.
"There is a cross-border movement of Maoists through porous borders of Chhattisgarh neighbouring Telangana, Odisha and Maharashtra. After a series of intense operations in Bastar and Gadchiroli in Maharashtra, some of the Maoists from these regions moved to Odisha. We're trying to find out whether any of those from Bastar were involved in the killing of two political leaders on Sunday," a source said.
Sources said that a few members of the Maoist group that killed Rao and Soma belonged to Odisha.
"Even in the Jhiram Ghati attack in 2013, there were a large number of Maoists from outside Chhattisgarh. Some of them were from Odisha. For bigger operations, the Maoists get cadre from outside the state as they can't be recognised by local people," a source said.
Maoist warning
Those aware of Naxal insurgency in Bastar know that during elections, CPI (Maoist) issues threats to locals to boycott polling and create disturbances.
In a similar incident, Konta Area Committee of the CPI (Maoist) in Bastar issued a warning by putting up a poster on last Friday, appealing the tribal villagers to boycott the upcoming election in Chhattisgarh. The Naxals have reportedly warned that any MLA or political leader who visits any interior village, would be made to appear at the Jan Adalat.
Jan Adalat or Naxal court of law is organised by the Maoists in tribal villages to settle disputes. They give exemplary punishments using extreme brutality to those found 'guilty' by them especially to those whom they identify as 'police informers'. It's also a way to settle scores and create fear-psychosis among villagers to subjugate the latter.
Both police and security agencies are investigating the Maoist warning.
"Every time before elections, Maoists issue threats and also try to grab national attention through blasts. Though police have increased the security measures, a few MLAs belonging to sensitive districts are also worried about the situation here. There's a palpable tension in the region with the Assembly polls getting closer. There're possibilities of bigger Naxal incidents in days to come," a Bastar-based journalist told Firstpost on condition not to be named.
India
The police suspect the involvement of Naxalites in the shooting and a probe has been initiated, an official said
Sports
The deceased, identified as Nandlal Paikra (27) and Sanjay Yadav (25), natives of nearby Toni village, were returning home from Pratappur market when heavy rainfall started, a police official said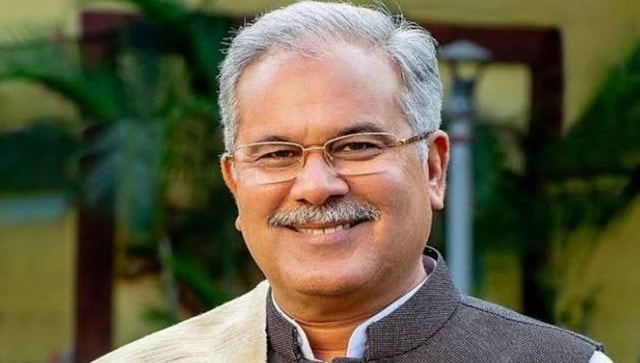 India
Chhattisgarh Congress has unanimously passed a resolution that Rahul Gandhi should take over as party president again