Politics of language: Centre promoting Hindi in South, Northeast India smacks of parochialism
When a national government bats for Hindi, and not 22 other languages that are also deemed official, it smacks of parochialism. The type that could breed resentment. A national government cannot be parochial.
With a plethora of mass-media advertisements and profusion of national programmes on a variety of issues ranging from health and education to cleanliness, that should essentially be the responsibility of state and local administrations, the Narendra Modi government seems to veer more and more towards the Indira Gandhi era centralism.
And the cherry on the cake is Hindi.
On Thursday, Union Minister Jitendra Singh reportedly said that his government was planning to promote the use of Hindi in routine conversations in government offices and in North East and South India to make the language more popular. In the same breath, probably to pre-empt a possible backlash, he also said that the idea was not to "impose Hindi, but to inspire to voluntarily adopt Hindi for larger interest of administration and ease of governance."
No problem if the Centre wants to promote Hindi in government — both central and state governments — offices in the Hindi heartland, because that's the language people speak or are comfortable with. Probably it will be good for better administration. But in Government of India offices in non-Hindi speaking areas of the country, people have a choice to use English because it's also an official language along with Hindi. However, when Singh wants to promote it in North East and the South, he is repeating the past mistake of politicians who think Hindi is India's national language.
When a national government bats for one language, and not 22 other languages that are also deemed official, it smacks of parochialism. The type that could breed resentment. A national government cannot be parochial.
The biggest impact of Singh's remark, or any follow up, will be in Tamil Nadu because the state's contemporary political history is built partially on the anti-Hindi sentiments dating back to pre-Independence India. The state witnessed serious agitations in the 1930s, when then Chief Minister of Madras Presidency C Rajagopalachri tried to impose Hindi; in the 1940s, when another Congress government in the Presidency revived the imposition; and also in the 1960s, when the Centre was trying to make Hindi the sole official language. The sentiments had been so strong that it helped galvanised the Dravidian movement that has kept national parties away this long. Tamil Nadu still continues to be a state with a dismal presence of Hindi.
Even after 1965, national governments kept trying to push Hindi down the throats of unwilling people. In 1986, the DMK suspected Hindi imposition through Navodaya Schools and hence fought against the Rajiv Gandhi government; and in 2014, Jayalalithaa reacted strongly to the Centre's order asking government of India officials to communicate in Hindi in social media.
The biggest resistance to, what appears to be yet another surreptitious attempt to promote Hindi in non-Hindi speaking areas, will be from Tamil Nadu because it's part of its predominant socio-political ideology. In the 1940s and 1960s, the Congress was with the Centre, but now not a single political party wants involuntary use of Hindi. In fact, in the latest round of anti-Hindi resistance of 2014, the Congress sided with Jaya.
It's really puzzling why the Centre wants to promote Hindi and tell people that it will be advantageous for them when the country has 22 other official languages and English to communicate. A 2010 Gujarat High Court order had also said that all the 22 Indian languages have equal status. In such a context, Singh's reported statement that "Hindi has the capacity to serve not only as a common medium of communication for the whole country, but it also carries higher stakes for youngsters who aspire for jobs in corporate sector and multi-national companies where knowledge of Hindi is given an additional weightage during selection" directly handicap other languages and contest the letter and spirit of the national official language policy. It may recalled that a radical version of this approach was what led to the racial and linguistic split of Sri Lanka when it got independence.
However, in the rest of South India — in Kerala, Karnataka and Andhra Pradesh — the move might not make any impact. In the main cities of Karnataka and Andhra Pradesh, Hindi is as good as English as a second language and in Kerala, learning Hindi within and outside schools has been an uncontested tradition for years. Hindi has no political connotation in these states.
In Tamil Nadu, disinterest in Hindi it's not an artificial emotion revved up Dravidian politics, but a phenomenon that stems from the pride of people in Tamil heritage. They are happy, and proficient enough, using English when Tamil doesn't work. In fact, if the government of India's two language policy has Hindi and English, in Tamil Nadu, it's Tamil and English. And it works well.
However, Hindi has indeed made considerable inroads through entertainment and Bollywood. Bollywood movies in multiplexes now attract a lot of local audiences, particularly the new generation, and the entertainment industries seem to be contiguous; but that's no reason to take Tamil for granted. Singh should be advised not to waste his time and provoke people spreading Hindi in Tamil Nadu. Whoever want to learn are doing it in school as a second language and also through the Dakshin Hindi Prachar Sabha.
Most importantly, a national government promoting a single language in a multi language country is against the idea of multiculturalism and a multilingual, federal polity.
Find latest and upcoming tech gadgets online on Tech2 Gadgets. Get technology news, gadgets reviews & ratings. Popular gadgets including laptop, tablet and mobile specifications, features, prices, comparison.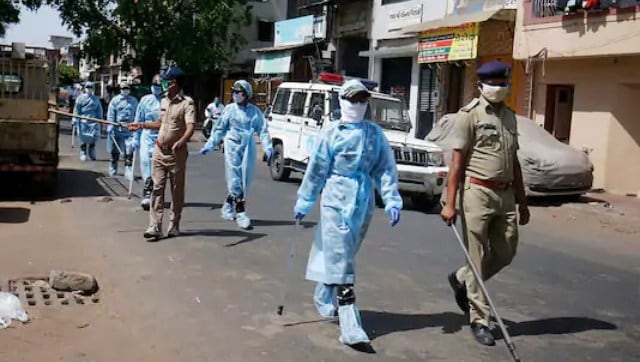 India
The police needs clean localised data to formulate strategies on where to increase patrolling and where to be stricter in enforcing the lockdown.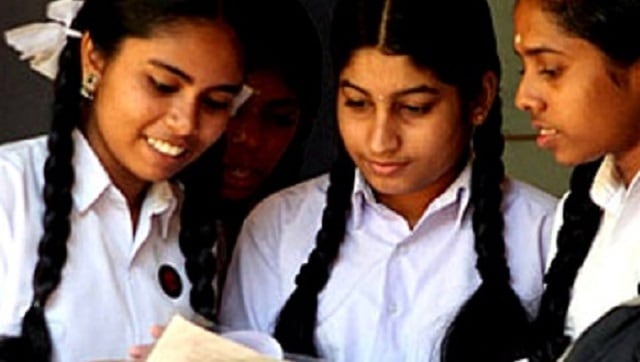 India
Along with face masks, the schools in Andhra Pradesh will also provide schoolbags, text and notebooks.
India
The chief minister also extended the shutdown imposed on Sundays, saying intense curbs will be in place on 2, 9, 16, 23, 30 August as well