Political vultures, real estate sharks and criminals ganged up to ruin Bengaluru
India's tech capital Bengaluru is falling apart — well, almost. A city, whose infrastructure can support just about 30 to 40 lakh people, is now home for more than double that number.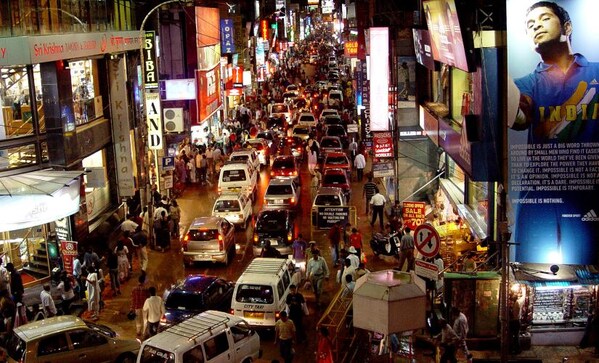 India's tech capital Bengaluru is falling apart — well, almost. A city, whose infrastructure can support just about 30 to 40 lakh people, is now home for more than double that number. In the first of a two-part series, Firstpost traces the origins of Bengaluru's destruction which began even before the city was swamped by IT professionals.
Sending bulldozers to demolish encroachments in Bengaluru — maybe it's something you need to do — is almost like sticking band-aid on a cancer tumour. That's what Karnataka's Chief Minister Siddaramaiah has been doing for several days following the recent havoc due to heavy rains.
Bengaluru's destruction is the result of a sustained plunder by political vultures, real-estate sharks and ganglords for a long time. Its ailments need sustained and durable remedies. It needs more than a few bulldozers to put life back into the seemingly dying city with 84.26 lakh people.
A man called JC Lynn was one of the first to raise alarm over Bengaluru's impending infrastructural disaster. A former chief secretary of the state and a revered IAS official, he did that in 1983, long before the glory of 'India's IT capital' was bestowed on the city.
Contrary to what many people think, Bengaluru — then Bangalore — was getting overcrowded even before it was swamped by the IT boom. The population had galloped from 16.6 lakh in 1971 to 29.2 lakh in 1981: a whopping 77 percent rise.
Lynn's three-volume report was a shocker. That's because it came, when despite the population boom, Bangalore was still the Pensioner's Paradise. It came when it was still the Garden City, when it was still a top choice for honeymooners (as part of the Bangalore-Mysore-Ooty triangle), when there was a shower most evenings (prompting comparisons of Bangalore's weather to London's), when the city's lakes were still weekend picnic spots, when I didn't need a ceiling fan almost round the year and when I could drive to my office on Mahatma Gandhi Road in the mornings at 50 kmph (something you can do now if your bike is designed by 'Q' and you are an 007 with license to kill).
And Lynn sounded the warning bell when I was still congratulating myself on finding a job in India's most salubrious city. At an altitude of 3,000 ft above sea level and with the local population tolerant to outsiders, Bangalore was a cool place—literally and every which way. It was lovable and liveable.
That was in 1983.
It was a sheer coincidence that it was in 1984 that Texas Instruments began its operations in Bangalore, the first multinational to set up shop in the Karnataka capital. The arrival of TI, as it turned out much later, heralded the city's IT boom.
There are no prizes for guessing what happened to Lynn's report. It was not taken seriously. Nor was my article based on it, published in 1984 in the leading local paper.
The man who should have taken all that seriously was Ramakrishna Hegde. He was the Chief Minister, whose Janata Party government, Karnataka's first non-Congress regime, survived with BJP's support. The Chief Minister of the state, for five years from 1983 over two truncated terms, Hegde had better things to do than worry about what Lynn said.
He was first busy fighting Indira Gandhi's brazen attempts to topple his ministry, and then he was trying to crush a rebellion by his own minister, HD Deve Gowda. He was also busy peddling his "value-based" politics to gullible journalists, trying to convince the nation that he was of the stuff Prime Ministers were made of.
Yet Hegde and his ministers had enough time to sense that Bangalore was witnessing an unprecedented boom, though not of the IT kind yet. People from the rest of Karnataka and other states were flooding the city which, besides its cool climate, was — and it still is — brimming with educational institutions, jobs and business opportunities. Real estate prices were just beginning to go up.
Those in power knew what to do: make hay while Bangalore shines. Grab any piece of land you can get in and around Bangalore. Forget "value-based" politics. Real estate was what offered value for money. It was then when high-rise buildings began to be indiscriminately permitted everywhere in the city, most of them without the mandatory basement parking for vehicles.
That was the beginning of Bangalore's decay.
After Hegde came 13 Chief Ministers, if you count the incumbent Siddaramaiah. Of the 13, five are of the Congress, three of the BJP, two of Janata Dal and one each of Janata Party and Janata Dal (Secular).
Most, if not all, of these governments thrived on real estate scams, outdoing even Hegde. Corruption peaked. Land became the best cash cow that filled party treasuries and personal coffers.
Veerendra Patil, who became the Congress Chief Minister in 1989 heroically fought the lobbies and tried to clean up the state. But Rajiv Gandhi, then the Congress President, unceremoniously sacked Patil, on the egregious excuse that he had suffered a stroke.
Enter the IT industries
At the same time, Bangalore began to attract IT companies like a magnet attracts iron filings. By mid 1990s, the city firmly established itself as India's IT hub, and the city has never looked back ever since. And the world took note of Bangalore flexing its IT muscles.
Population nearly doubled from 29.2 lakh in 1981 to 56.9 lakh in 2001 and rose to 84.26 lakh in 2011. The boom became even bigger, even if it showed signs of a bust. But this astonishing growth in IT companies and the immense wealth it poured into the city was not matched by any effort by the state to improve infrastructure, which began to crumble.
A city where only 30 to 40 lakh people can live comfortably is now home to more than double that number. The city has 6 million vehicles (and growing at nearly 10 percent a year), the second highest after Delhi's 9 million. Lynn had warned in 1983 that Bangalore's roads could hardly take any more vehicles than it already had. High-rise buildings without parking space, coupled with the dramatic spurt in vehicle population, led to the inevitable mess.
And now the real estate prices have peaked. So has corruption.

Potholed roads, uncleared garbage, blocked or encroached sewerage lines, chaotic traffic and power outages are part of the city today like never before. A recent study by the Centre for Ecological Sciences at the Indian Institute of Science (IISc) says that there has been a 525 percent growth in built-up area in the last four decades and 78 per cent decline in vegetation.
Enter the underworld
At some point along the way, gang wars and killings ceased to be lucrative for the flunkeys of the warring dons, Dawood Ibrahim and Chhota Rajan, in Bangalore. They took to real estate in a big way. In 2000, I was astonished when an associate of Rajan, who drove me down a couple of important roads in the city, stopped at every empty plot of land and told me which criminal or politician was eyeing it.
I remember his words. "Besides being a safe and wise investment, real estate is a good way to turn your black money into white." It's not without significance that I made my first acquaintance with this gentleman in the exalted precincts of the drawing room of a Congress minister.
The nexus between politicians, the underworld and the builder mafia had clearly taken firm control of the erstwhile Garden City.
Political instability adds to the woes
For most of the time since the beginning of 1980s when Bangalore's decay began, Karnataka hasn't had a stable government. Of the 13 Chief Ministers after Hegde, only one — SM Krishna of the Congress — was able to complete his full term of five years. History of Indian politics shows that corruption grows manifold under unstable governments. When ministers and even MLAs are not sure about their fate, they tend to make quick bucks.
Infrastructure? It can go to hell. Well, it already has.
Read Part II of the series here: Bengaluru can be made liveable again; it needs a lot of work.
The author tweets @sprasadindia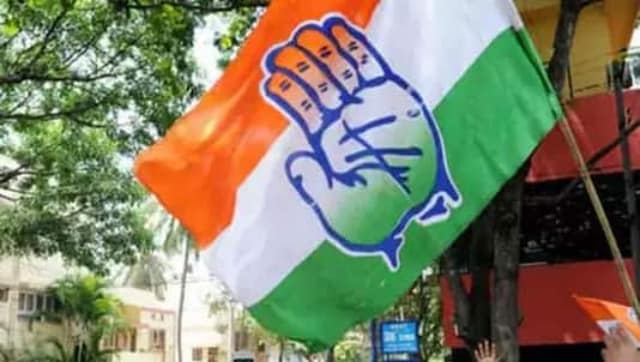 India
Former union minister and senior Congress leader Renuka Chowdhury alleged that the BJP has fanned "hatred and set the country on fire".
India
College Trustee Dhiren Vaishnav said the order came to his notice on Sunday night, after which he immediately discussed it with fellow trustees and contacted Gohil
Politics
The senior BJP leader recently said that 50 new States would come into existence after the 2024 Lok Sabha election and north Karnataka would become a separate State