Mumbai Police suspects AAP's involvement in case alleging harassment by gau rakshaks
The Mumbai police is reportedly planning to question Aam Aadmi Party (AAP) leader Preeti Sharma Menon and former VJ Raghu Ram for aiding and abetting Barun Kashyap Bhuyan for allegedly faking harassment by gau rakshaks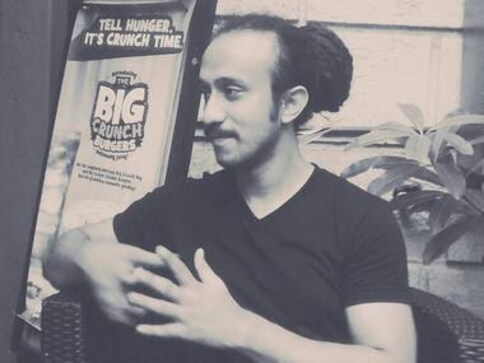 Two days after sending Mumbai ad professional Barun Kashyap Bhuyan to police custody, for allegedly faking harassment at the hands of gau rakshaks in Mumbai, the police is reportedly planning to question Aam Aadmi Party (AAP) leader Preeti Sharma Menon and former VJ Raghu Ram for aiding and abetting the accused, under the Indian Penal Code, suggesting a possible conspiracy from the political party.
Menon has been a vocal supporter of Bhuyan and has been helping him seek legal counsel in the matter. Ram, on the other hand, had helped Bhuyan reach out to Menon.
In a report published in The Indian Express, Menon had harboured Bhuyan at her residence, while the police was out looking for him. "We would want to know why Preeti Sharma Menon gave refuge to a wanted accused. It amounts to aiding and abetting under the Indian Penal Code (IPC) and she would soon be summoned," the report said, quoting a senior police official from Amboli police station in Andheri, where the case is currently registered.
The 24-year-old ad professional was arrested on 4 October by a policeman named Daya Nayak from Menon's car in Chembur along with her driver. He was then sent to police custody till 8 October by Andheri court.
According to the report, the police are also probing if Bhuyan is associated with the Aam Aadmi Party, since he lived in Delhi till 2014, and if he concocted the entire incident. He had previously used social media to share his angst on cow vigilantes, the report quoted the official.
Meanwhile, Menon has lashed out on reports alleging AAP's hand in Bhuyan faking the alleged harassment by gau rakshaks with a statement on Twitter, where she clarified that Bhuyan is not an AAP member.
She also alleged Nayak of spreading misinformation in the media, citing contradictions in the news reports including him staying overnight at her house while the police was searching for him. "They made an absurd claim that my driver told them he picked up BKB (Barun Kashyap Bhuyan) on Sunday with me from Masjid Bunder and then BKB stayed with me. Firstly my driver had the day off on Sunday. Secondly, I had my whole team over for a meeting at my place for almost the entire day. BKB came early evening and left later. My driver told them he first saw BKB in my house on Monday morning. Yet they lie to the media," she says.
However, according to news reports, the police has found discrepancies in Bhuyan's statement about the time he left for work, and the time he reached office. News reports claim that this is proven by feeds from CCTV cameras placed outside his house and office.
Menon, however, alleged that the police noted a wrong time in the report. "The police claim they have footage of start and end but all cameras en route were conveniently not working. They further claim, very conveniently, that Amboli cameras also stopped working 10 days ago," she said in the statement.
Firstpost had reported on 21 August and 5 September that Bhuyan had filed a complaint at Amboli police station of an alleged harassment for carrying a leather bag by an autorickshaw driver and two unidentified men believed to be gau rakshaks.
also read
World
A study has revealed that nearly one in three female surgeons in the UK's NHS have been sexually assaulted by colleagues in the last five years. Male surgeons have also been a victim of sexual misconduct. The report also found 11 rape incidents and several cases of sexual harassment
India
The flight, IndiGo flight 6E-5319, took off from Mumbai at approximately 9 pm and arrived at its destination just 15 minutes past midnight. This marks the fifth reported case of sexual harassment involving passengers on flights within the past two months
India
Monu Manesar, a Bajrang Dal member and self-proclaimed gau rakshak, has been detained by the Haryana Police in Gurugram. He has been accused of inciting violence in Nuh, which led to the communal clashes in July, and is also the main accused in the murders of Junaid and Nasir in Rajasthan's Bhiwani