Police seize suitcase, Mumbai psychiatrist paid off: All we know about the Sheena Bora murder case
Here is a look at how the Sheena Bora case, that is still top news across television channels and newspapers, has unfolded in the past few days.
It's been five days since Indrani Mukerjea was arrested by the Mumbai Police on 25 August and since then, the Sheena Bora murder case has become increasingly convoluted with each revelation.
While television channels, on the night of her arrest, had flashed that Indrani was arrested for allegedly murdering her sister, by the next morning things began to get more complicated when it was reported that Sheena was actually Indrani's daughter and not her sister.
News media and social media alike have been rife with theories behind the murder even as Mumbai Police chose to remain strictly tight-lipped although its Commissioner of Police Rakesh Maria said that they had a clear idea about the motive.
Friends, relatives and acquaintances of the Mukerjea-Bora family have been hounded by reporters, and each of them have provided their own versions of what they thought happened.
Here is a look at how the case, that is still top news across television channels and newspapers, has unfolded over the past few days.
DAY 6, SUNDAY, 30 AUGUST
Sanjeev Khanna, Indrani's driver taken to Raigad forest
Indrani Mukerjea's former husband Sanjeev Khanna and her driver Shyam Rai were today taken to Raigad district to 'recreate' the crime scene in the Sheena Bora murder case by the Mumbai Police, as investigators sought to gather evidence.
Accused Sanjeev Khanna was brought to Khar police station and later taken to the forest in Pen tehsil, along with the driver, the police said.
Police take apart Indrani Mukerjea's new passport claim
The claims of Indrani Mukerjea, wife of Star TV's former CEO Peter Mukerjea, that her daughter Sheena Bora had gone to the US seem to have fallen flat, as the police is probing how Sheena could have travelled abroad if her passport was at Rahul Mukerjea's Dehra Dun house. Police seize a suitcase from residential premises of Indrani and Peter Mukerjea in Mumbai's Worli area.
Indrani's father speaks out
Indrani Mukerjea's father Upendra Kumar Bora on Saturday confirmed to TV channels that Indrani is his daughter and not stepdaughter as being circulated in certain reports.  "Indrani is my daughter," a frail Bora told a TV cameraperson from the window of his house.
Mumbai psychiatrist had been paid off by Indrani to claim son Mikhail was mentally unstable
NDTV reports that a Mumbai psychiatrist was bribed by Indrani Mukerjea to forge a certificate declaring her son Mikhail mentally unstable. According to the police, she had planned to use this certificate if Mikhail had continued with his attempts to find his sister Sheena.
Indrani Mukerjea's birth name was Pari Bora
According to multiple media reports, Indrani Mukerjea's birth name is actually Pari Bora.  The Telegraph quoted her neighbours as saying that Indrani made a trip home to Guwahati in 1990 with two kids in tow — Sheena (2) and Mikhail (1) — and left them with her parents.
DAY 5, SATURDAY, 29 AUGUST
Raigad police admit lapses
The sensational Sheena Bora murder mystery on Saturday produced a new twist with police admitting that no case of murder or accidental death was registered after her human remains were recovered in Pen tehsil of Raigad three years ago.
For the first time, the Raigad police virtually confessed to the casual way in which its personnel treated the case when a burnt body was located in their area on 23 May, 2012, a month after Sheena was believed to have been murdered.
"Neither a crime, nor a report of accidental death was registered when Raigad police sent the recovered skeletal remains to JJ hospital in 2012," Raigad SP Suvez Haque told reporters in Alibaug, the Raigad district headquarters.
"I have been ordered to probe all the wrongs or lapses that were committed," said Haque, who took over as Raigad SP earlier this year. (Read more here.)
Car in which Sheen was strangled traced
Now, television reports suggest that the police have said that the car in which Sheena Bora was murdered has been traced.
NDTV reports that Sheena was murdered inside a hired car.
Mikhail was in Mumbai during Sheena's murder
A report by The Times of India says that Mikhail told the police that a few days before Sheena went missing, Indrani had called him to Mumbai when her husband Peter was abroad.
The reports quotes a senior police officer saying that Mikhail said that he had been called to discuss Sheena's marriage where a sedative was slipped into his drink. The report says that he felt giddy after that and fled when Indrani left to bring Sheena. Mikhail's statement to the police allegedly says that their mother planned to kill them both on the same day, however he managed to escape. (Read more here.)
Villager helped police find burial spot
The Mumbai police team, probing the mysterious Sheena Bora murder, have a lot for which to thank Ganesh Dhene, a village official in Pen tehsil of Raigad district, who assisted them in locating the spot where Sheena was allegedly buried in 2012.
A team of police, forensic experts and villagers had exhumed skeletal remains on Friday after Dhene identified the exact spot where Sheena's body was allegedly dumped in the forests there three years ago.
DAY 4, FRIDAY, 28 AUGUST
Sheena's remains exhumed
The remains of Sheena Bora are being exhumed to find more clues that can help solve the murder case, if reports are to be believed.
According to The Times of India, "In an important breakthrough, the Mumbai Police on Friday morning dug the place where Sheena Bora's body was dumped and recovered some bones, a skull and a suitcase. The police are at the spot and digging for more remains is still on in Pen in Maharashtra's Raigad district."
NDTV reported that JJ Hospital too gave the police 2012 reports on tests run on the last reamains of Sheena.
Rakesh Maria, meanwhile told the media that, "Sheena Bora's skeletal remains were recovered today and will be sent for DNA test tomorrow."
He also said that her passport had been recovered from Dehradun.
Sanjeev Khanna remanded in police custody
Sanjeev Khanna, the former husband of Indrani Mukherjea, was on Friday remanded in Mumbai Police custody till 31 August by the court of Bandra Metropolitan Magistrate.
Maria after interrogation said, "Khanna has admitted to his role in the murder."
Khanna, dressed in an off-white shirt and khaki trousers, was produced in the court amid tight security with his face covered with a white cloth. The order was passed by the court on an application by the police seeking his custody. The police alleged in the court that Khanna had played an active role in the conspiracy and murder of Sheena, and had to be taken to the spot where her body was disposed.
PTI reported, Khanna was arrested under IPC sections 364 (kidnapping), 302 (murder), 201 (causing disappearance of evidence) and 120-B (conspiracy).
Mikhail Bora brought to Mumbai
Sheena Bora's brother Mikhail, who arrived in Mumbai from Guwahati, on Friday said he will cooperate with police in the probe of his sister's murder as more details of the murky case and cover-up bid were expected to emerge later in the day.
"I will extend full cooperation to Mumbai Police. I will get justice for her," Mikhail, who arrived in Mumbai that afternoon, told a TV channel on board the flight. He said the Sheena murder case was not the only reason he was going to Mumbai.
"I have some other personal work in Mumbai as well," said Mikhail who was likely to be quizzed by police in connection with the murder case. (Read more here)
Cops reveal details on how Indrani was questioned
Indrani Mukerjea was interrogated by Mumbai Police commissioner Rakesh Maria for over nine hours on Thursday. But the cops at the Khar police station were pretty flummoxed at the disposition of the 'cold and calculated' Indrani. "Indrani has proved to be a tough nut to crack even for a team of experienced interrogators as she has been skilfully answering the questions. She has been curt with her replies and this forced investigators to confront her with questions that emerged from the statement of Peter Mukerjea's younger son, Rahul," a police officer told The Hindustan Times.
According to The Hindustan Times, since the start of the probe, Indrani had maintained a cool composure reiterating that Sheena was her sister who had moved to the US. It was only after she saw her driver that Indrani relented and confessed that Sheena was her daughter from an earlier marriage.
Sources added that Indrani turned out to be quite a struggle even for seasoned interrogators. That's when Maria personally arrived to take over the interrogation. Though the investigators were yet to reach definite conclusions on the motive of the murder, all angles including Indrani's dislike of Sheena's alleged relationship with Rahul and the financial aspect, were being probed.
"While being interrogated about her past relationships, Indrani broke down and spilled the beans. She told the police about her relationships with Siddharth Das and Sanjeev Khanna before marrying Peter Mukerjea. When questioned further, she told us about how her father forced himself on her during her childhood... she later said she gave birth to Sheena when she was 17. It was the result of her physical relationship with her father," a police source told Ashwin Aghor of Catchnews. (Read more).
DAY 3, THURSDAY, 27 AUGUST
Have fair idea behind motive of murder, says Rakesh Maria
In a late night press conference Mumbai Police commissioner Rakesh Maria told the press that Indrani Mukerjea had gotten a third person to forge the signature of Sheena Bora in her resignation letter to the company she worked in and to her landlord.
Maria told the media, "With regard to Sheena Bora's resignation letter, letter to landlord, we have traced the person who gave the signature of Sheena."
Confirming all the theories about how Sheena was murdered Maria said, "Sheena Bora was killed by strangulation in a car. Then, the body was set on fire in a bag."
However he refused to divulge too many details about the motive behind the murder. "We have a fair idea on the motive but we will only be able to comment after questioning the third accused. Investigation is going at a brisk pace."
Sheena had told me she was Indrani's daughter, says Peter Mukerjea
While Peter Mukerjea had earlier told television channels and the police that he was completely unaware that Sheena was Indrani's daughter, he has now told Times Now that Sheena had told him that she was actually Indrani's daughter and not sister.
He told Times Now, "Indrani said it was utter rubbish... Why would I not believe my wife?"
Mukerjea also told the news channel that "Indrani flatly refused that Sheena was her sister. Rahul had also told me the exact same thing, but I chose to believe my wife." Mukerjea told Times Now that Indrani disapproved of Rahul's relationship with Sheena and wanted them to break up. "Indrani felt that Sheena could get herself a better guy."
#EXCLUSIVE In terms of gullibility, I believe I shouldn't have believed my wife as much as I did: Peter Mukherjea on #SheenaMurderMystery

— TIMES NOW (@TimesNow) August 27, 2015
Sheena's grandfather speaks out
Upendra Kumar Bora, father of Indrani Mukherjea, too disputed his daughter's claim that murdered Sheena Bora was his daughter.
"She is not my daughter. I am her grandfather," 80-year-old Bora, whose name was said to have been given by Indrani as father in the birth certificate of Sheena (who was born in February, 1989) told PTI.
He named Sheena's father as one Siddarth Das.
Asked if there was another person in Shillong who is believed to be the biological father of the murdered girl, Upen Bora told PTI "that needs to be explored".
What Mikhail told the police
In Guwahati, Mumbai policemen questioned Mikhail Bora at his grandparents (Indrani's parents) home in Ganeshpuri area.
While the investigators were tight-lipped, Mikhail said he could be the "next target" after his sister (Sheena) if he visited Mumbai for the murder probe.
"I do not know. I may be the next target of my mother. She is very powerful. She can do anything she wants," he told the media.
"I can go to Mumbai only if the Assam government ensures that two nurses take care of my (ailing) grandparents. They are both in their 80s and suffer from dementia," he said.
Mikhail reiterated that he had repeatedly asked Indrani about Sheena's whereabouts but the former maintained she was in the US.
The driver's statement to the police
The driver Shyam Rai, whose statement led the police to Indrani allegedly in his statement said that the murder was pre-planned and that Sheena was strangled to death by Indrani and her first husband Sanjeev Khanna.
According to CNN-IBN, which had access to the statement by the driver, "Indrani went for a recce on April 23, 2012 along with him in Gagode village near Khopli Pen road in Mumbai where she planned to dump Sheena's body after killing her. Following this, she gave a call to her ex-husband Sanjeev Khanna."
The report suggested that she booked a room in Worli's Hill Top hotel the day after Sanjeev arrived in Mumbai from Kolkata.
CNN-IBN reported that the driver told the police that on 24 April Indrani and Sanjeev picked up Sheena from National College near Linking Road and then strangled her to death and put her body in a bag.
"Later, the bag was allegedly set on fire at around 4 am on 25 April. Sanjeev returned to Kolkata after disposing off Sheena's body," reported CNN-IBN.
Sanjeev Khanna questioned
The Mumbai Police on Thursday got a five-day transit remand for Sanjeev Khanna and he was set to be brought to Mumbai by Friday. According to television reports, Khanna had admitted that he was present in the car on the day of Sheena's murder.
CNN-IBN reported, "Sanjeev Khanna reportedly told the police that he was inside the car in which Sheena was murdered, but did not confess to the killing. This was confirmed by public prosecutor Shorin Ghaushal."
What the police asked Rahul Mukerjea
For a third time in less than 24 hours, Rahul was questioned about his long relationship with Sheena, his step-mother Indrani Mukherjea, why he didn't pursue the "missing person" complaint filed after Sheena disappeared and other related aspects.
According to reports, Rahul told the police that after Sheena's disappearance he did try to look for her and get in touch with her but he remained unsuccessful.
"I tried very hard to find out about her whereabouts but I had no luck," Rahul told the police according to The Times of India. He also told the police that his parents told him she had gone to study abroad.
Later, Rahul was escorted to his two flats in Khar and Bandra, where he and Sheena had spent time together, a fact brought in the open by his step-father Peter Mukherjea, Indrani's husband.
DAY 2, WEDNESDAY, 26 AUGUST
Sheena was Indrani's daughter, not sister
While initial reports said that Sheena was Indrani's sister, it turns out that she was her daughter. According to Times Now, Indrani confessed to the police that Sheena was her daughter. (Read more here)
According to The Telegraph, Indrani's relatives too confirmed to the paper that Sheena was actually her daughter. The accused also has a son from a "relationship with a person who divided his time between Calcutta and Tripura". Later, Indrani was married to a man who had businesses in Kolkata and Jamshedpur.
The Telegraph reports: "Sheena and her brother, who works in an airline now, were brought up by their maternal grandparents in Guwahati. The children eventually moved to Mumbai and Sheena did her graduation from St. Xavier's College there. After Indrani married Peter, who made a name for himself at the helm of STAR India and during whose tenure the blockbuster Kaun Banega Crorepati was launched, Sheena moved in with the family. The family friend said Sheena, who was known as Indrani's sister, became close to Peter's son from an earlier marriage. It is not clear whether the alleged relationship played any role in Sheena's death."
Indrani's son Mikhail speaks out
Meanwhile news channels also spoke to Mikhail Bora, Sheena's brother who confirmed the fact that Indrani was their mother.
When asked whether Indrani and Sheena had any reason for conflict, he said,"Yes, many times." However, he refused to specify what the arguments between the two were regarding. He told CNN-IBN that he didn't believe that the murder had anything to do with property or money.
"I want her to reveal everything herself... After 31 September when I come to know that she has admitted everything. If she lies, I will give every evidence. I have all the evidence and photos. I will provide it to the media," he said.
Speaking to Times Now, Bora said that his sister had been living with him and his grandparents in Guwahati for a long time and Indrani had been living in Mumbai. He said that Sheena had gone to Mumbai to study in St Xavier's college after which she had been working in Mumbai.
"In 2012 she came here for a wedding of her friend. After that she has no contact," he said. Mikhail said that he had always asked his mother where his elder sister was but had received vague answers. "She always replied she was abroad. She said she (Sheena) had got a job there," he told the channel.
He said that he had stopped asking questions about Sheena since he was dependent on funds from Indrani to take care of his ailing grandparents and she had threatened to cut him off. (read more here)
What Indrani's husband Peter Mukerjea said
Indrani's husband Peter has now gone on to say that he was completely unaware of the whole ordeal and was in a 'state of shock'.
Reacting to the revelations, Peter had said to CNN-IBN that he had no clue about this fact. He further said that Sheena and her son were introduced to him as Indrani as her siblings. He added that the revelations are shocking to him.
Peter claimed that Sheena had an affair with his younger son and that Indrani did not approve of their relationship. He said that he did not know about the conversations between Sheena and Indrani used to be in Assamese, and so he did not understand them.
"When she disappeared in 2012, I was told that she was studying in the US. I asked Indrani and she showed me pictures of Sheena at a Diwali function there," Mukherjea said.
Admitting that he was completely stumped by the police action of nabbing Indrani Mukherjea, he said: "I am dumbstruck by this level of criminality..."
Theories behind the murder
Tehelka suggested that it may not have been Bora getting involved with her stepson which may have enraged Indrani enough to have Sheena killed.
It may have got to do with something bigger than that - and what's bigger motive for murder than money? According to Tehelka, the Mukerjeas had siphoned a lot of money from INX media, a company they later stepped down from. To avoid suspicion, a lot of this money had been transferred to their relatives' accounts. One of those accounts may have belonged to Sheena Bora, who later refused to return the money.
Tehelka reported: "Singapore based company Temasek invested in the the media company of the Mukherjea's and after the global recession, Temasek got the media company audited. It was found out during this audit that Peter and Indrani had siphoned of huge sums of money from the company in the name of various family members, including Peter's brother Gautam Mukherjea who brings out the magazine Planet Goa."
How Sheena went missing
Sheena studied in St Xavier's College in Mumbai, and according to her LinkedIn profile, was employed with Reliance ADAG when she disappeared in 2012. She was 24-years-old at the time.
A missing persons complaint had been filed in May 2012 at the Khar police station after Sheena, who lived in the suburb was untraceable.
According to an Indian Express report, around the same time the police had found partially burned remains of a woman's body near a farm house in Lonavala.
DAY 1, TUESDAY, 25 AUGUST
Indrani Mukerjea detained
The wife of former Star India CEO Peter Mukerjea, Indrani was detained by police for her alleged role in Sheena's murder. PTI reported that she was detained by suburban Khar police, DCP (Detection) Dhananjay Kulkarni said without elaborating.
Find latest and upcoming tech gadgets online on Tech2 Gadgets. Get technology news, gadgets reviews & ratings. Popular gadgets including laptop, tablet and mobile specifications, features, prices, comparison.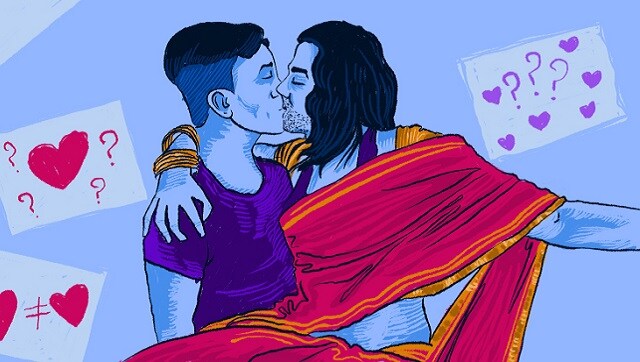 Lifestyle
The law of India does recognise same-sex relationships and it is time for courts in this country to declare the law and bring relief to millions of LGBTQ individuals who live in India.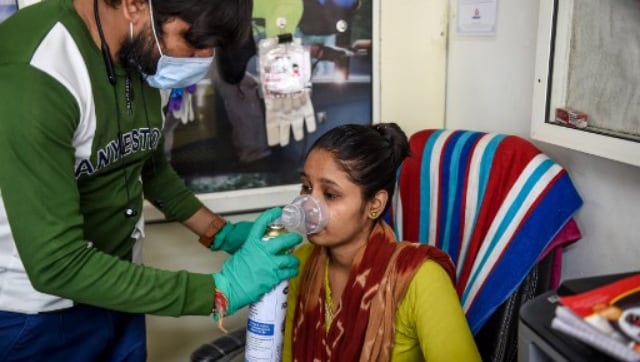 India
With India consistently reporting over 90,000 daily cases of COVID-19 in the past few days, shortages of oxygen are becoming increasingly apparent
World
Biden, 78, who would be the oldest sitting president if elected, has leads ranging from five to eight points in battleground states of Pennsylvania, Wisconsin and Michigan