Police resort to teargas shells after clashes between Siddi community and others escalate in Gir-Somnath district
Police on Sunday lobbed at least 30 teargas shells and fired five rounds in the air to control a mob in the Gir-Somnath district.
Ahmedabad: Police on Sunday lobbed at least 30 teargas shells and fired five rounds in the air to control a mob in the Gir-Somnath district, following two days of violent clashes between members of the ethnic Siddi community and the residents of Gundran village, a senior police official said.
At least 14 people, including two policemen, have been injured in the clashes between the two groups as well as between the police and the Siddi community members at Madhupur and Jhambur villages, Superintendent of Police Hitesh Joysar said.
"Three incidents of clashes took place between Siddi youths and those living in Gundran village over some petty issue over the past two days," Joysar said. Twelve people were injured in a clash in Gundran village on Saturday.
"Today, the Madhupur residents blocked the roads in the area as a mark of protest. They hurled stones on policemen and torched vehicles when they went there to clear the blockade," the SP said. "Two policemen received injuries during the operation," he said, adding that the situation was now under control.
In an FIR filed on Saturday, one Hitesh Patel alleged that he was beaten up by a few Siddi people, who he said, harboured a grudge against the youth of a certain community over a previous scuffle. The clashes then spread to Madhupur and Jhambur villages, where the Siddi community members allegedly torched vehicles and blocked roads, the SP said.
"To control the mob, we had to fire five rounds in the air. We also lobbed 30 teargas shells. We have arrested 40 people involved in attacking the policemen. We may arrest more people in the coming days, as both the groups involved have lodged counter complaints," he added.
Madhupur and Jhambur villages are home to the ethnic Siddi community members, who are believed to have migrated to the area from Africa five centuries ago.
Find latest and upcoming tech gadgets online on Tech2 Gadgets. Get technology news, gadgets reviews & ratings. Popular gadgets including laptop, tablet and mobile specifications, features, prices, comparison.
India
The FAO said that spring-bred locust swarms that migrated to Indo-Pakistan border and travelled east to northern states, are expected to return to Rajasthan.
India
These vendors have even covered the signboards of Chinese brands in their shopping complex with banners saying "Made In India".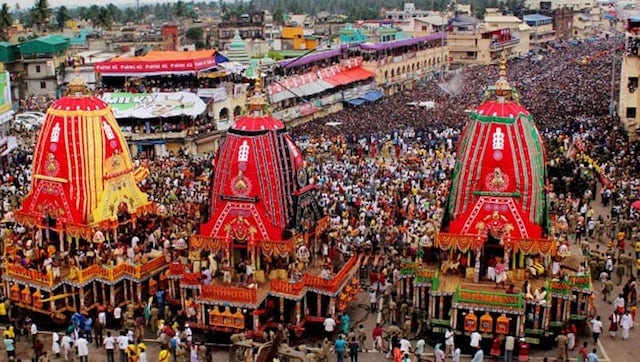 India
The Gujarat High Court late on Monday night refused to modify its earlier order to not allow holding of the Lord Jagannath Rath Yatra in Ahmedabad, scheduled for Tuesday, and rejected an application moved by the state government seeking permission to organise the event.