Police Commemoration Day: Spare a thought for India's cops and their sacrifices
All over India, 21 October is commemorated as Police Commemoration Day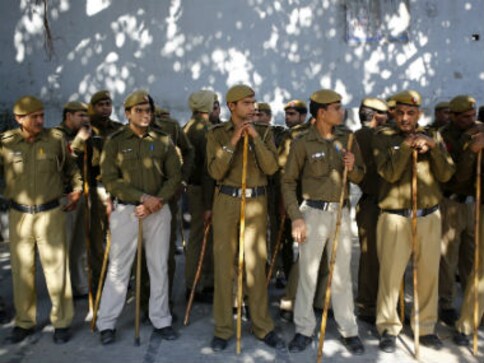 All over India, 21 October is commemorated as Police Day. On this day in 1959, a group of Indian policemen led by Karam Singh was attacked by the Chinese army at Hot Springs in Ladakh while on the lookout for a missing reconnaissance party. Ten cops were killed and seven taken as prisoners. Subsequently, in January 1960, 21 October was officially designated as Police Commemoration Day.
Each year this day that is meant to honour the supreme sacrifices of the police largely goes unnoticed due to continued indifference on part of the polity, media, society and other established institutions that cannot do without the police, and yet they don't remember the police as it has been taken for that cops will selflessly continue to serve all institutions despite the non-recognition of the force to meet the expectations of one and all.
Such indifference and the functioning of the police today calls for a closer look at the state of affairs existing with the police force in India. Most unfortunately, the police has not got its due even though it is embedded in every segment of the country. It is a neglected lot and dismissed as corrupt, inefficient and not people-friendly. Such allegations could be partially true but arguably, we have not seen any visible and genuine attempts by the detractors and critics of the police to improve its image. None whatsoever!
With no animosity towards our armed forces, we have seen the armed forces being lauded time and again for their sacrifices. Sadly, not a word for the police whose contribution to the country and the society is no less.
Let's take the most recent Uri attacks.
Undoubtedly, the army — being on the frontline — grabbed headlines and deservedly so and its sacrifices can not be underestimated. Yet, the police, especially in the state of Jammu and Kashmir, worked tirelessly to ensure peace and remained poised to meet any challenges. If the armed forces are on high alert to meet external threats, the police is there to see that tranquility is kept up within the country. This is a huge task.
Communal disturbances, internal strife, naxal threats, crimes of a diverse nature, law and order problems, natural calamities and numerous other complex issues are on the overcrowded plate of the police and this is not a one-time job. It's an ongoing situation and can't be left unattended even for a day. Sadly, after Uri, not a single political leader from the topmost to the middle rung made any pro-police remarks. If police morale is not kept up, how does one expect police to deliver at times of crises?
Elections in difficult states are round the corner. Also, external aggression remains a possibility. If the police is not in good shape, we should not expect it to deal with the challenges effectively. Its working conditions and morale have to be almost on par with the armed forces. This is not happening.
Very few realise the unending pressure under which cops are working. There are some crusaders who are fighting for police reform and betterment of living conditions, but they are all retired police officials. It looks like improving the police is the responsibility of only retired police officers. Shouldn't social activists from all walks of life come forward to uplift the police morale and show some compassion for them?
For the armed forces, we have the state-of-the-art medical facilities, research and referral hospitals, and much more. The police remains overlooked with the absence of such essential facilities. Similarly, housing, children's education, separated family quarters etc need attention. The police in India also needs to have a sense of pride generating a sense of belonging for top class service — people-friendly and efficient.
Also, canteen facilities, rations and air travel at concessional rates have to be introduced to have a police force befitting our country's requirements. Lamentably, we have allowed the police to go adrift by sheer neglect. It has now reached saturation point. With multiple threatening challenges, we need to have a ship-shape police force deserving occasional pats on its back to get it going. Such encouragement must come from all and sundry.
According to one database, there are 14 lakh policemen in India and hundreds of able-bodied personnel die each year while on duty. None are declared 'martyrs'. Do we call it discrimination? We haven't seen policemen marching or agitating for OROP at India Gate. A majority of those in power look down on the police and their colonial mindset needs a change or else they will be on the receiving end. Where those in power do not hesitate to beat a police horse to death, hopes of a refurbished police image looks bleak but not impossible. The crusade must go on. Let all those who matter in society join the service and retired police personnel all over the country today to commemorate the sacrifices of the police.
The author is a retired IPS officer and a columnist on matters of security. Views are personal
also read
Opinion
From positive comments by delegates to the decline in stone pelting incidents, smart city developments, record tourist numbers, cultural celebrations, and infrastructural advancements, Kashmir is steadily moving forward
Opinion
The Jammu and Kashmir Reorganisation Act 2019 which under provision of the same Act would abrogate Article 370 and  Article 35A of the Indian Constitution, shall be considered as a landmark legislation in the constitutional history of  post-Independence India
India
The terrorists tried to flee while noticing the checkpoint but were apprehended by the security forces at Frestihar Kreeri village. The arrested persons were identified as Suhail Gulzar and Waseem Ahmad Pata