PNB scam: India is better off with inefficient PSBs than private sector's greed that led to global financial crisis
While debating over the privatisation of public sector banks, we must remember that India was cushioned from the 2007-08 global financial crisis because public sector banks commanded about 70.5 percent market share in the country
The last few days have been a whirlwind of allegations, speculations and controversies surrounding the Punjab National Bank fraud case. Much has been said, and like most things that capture nation-wide attention and scrutiny, it has been embroiled in a political blame game.
While I do believe that the government of the day must take responsibility and be held accountable for failing to recognise the red flags that may have prevented this situation from materialising, I also think that we must detach from politics and focus our energies on finding a solution to avert another banking fiasco.
A 2017 Quartz India report highlights the enormous wage disparity between those heading public sector banks vis-à-vis private banks in India. The report states that the chairperson of the country's largest public sector bank, Arundhati Bhattacharya, drew a salary of 28.96 lakh in 2016-17, juxtaposed with ICICI Bank CEO Chanda Kochhar's 6.09 crore, and HDFC managing director Aditya Puri's 10.05 crore in the same period.
These figures are completely at odds with the balance sheets of banks: those of public sector banks are much larger than private banks' balance sheets. This essentially means that public sector banks disburse loans in several multiples of what private sector banks do, particularly large high-risk loans approved and overseen by the senior management. Here's where the massive disparity in pay scales can be severely problematic — it can adversely impact the kind of talent that's attracted at the top, and can prove to be a breeding ground for corruption.
In an article in the Indian Express, Udayan Mukherjee argues that the "army of low-paid managers" is precisely why inefficiency and corruption reign unbridled in the public sector banking system. He, like many others, calls for de-nationalisation of public sector banks.
Many bankers and economists have proposed the privatisation of PSBs as the solution in the light of the banking crisis unfolding in the country. I'm a huge proponent of minimum government, maximum governance, and I truly believe that the government must act as a regulator, not as a business operator.
However, the banking sector is fundamentally different, and cannot be equated to the privatisation of telecom or aviation assets, for instance. Essentially, it's a toss-up between public sector inefficiency and corruption, and an entirely greed-driven private sector, both very dangerous attributes.
The difference is that the stakes are much higher in the banking sector. For instance, in aviation, if a private airline fails to be competitive, or is embroiled in a public scandal, the repercussions are borne exclusively by the shareholders and employees of the airline. If a private sector bank collapses, like many did during the 2007-08 global financial crisis, depositors are affected far worse than shareholders and employees.
The nature of the customer in the banking industry is unlike any other, because customers entrust their savings with their banks, and are, therefore, the most vulnerable in the banking ecosystem and the worst hit if disaster strikes.
We would also do well to remember that one of the primary reasons that India was cushioned from the 2007-08 global financial crisis was because, at that time, public sector banks commanded about 70.5 percent market share in the country. During a crisis fuelled by relentless greed, our public sector inefficiency proved to be a better alternative and saved the country from sinking.
The question to ask here is, when bankers advocate privatisation as the solution to our banking industry woes, have they forgotten their own excesses of merely a decade ago that jeopardised the very foundations of the system?
In the present context, it seems that as a society we must pick the lesser of the two evils, and decide whether our money is safer in the hands of a relatively underpaid and inefficient sarkari karamchari, or, if we're better off placing our trust in an overpaid, greedy and most likely immoral banker.
Business
The broader Nifty 50 slipped below the 10,500-mark to 10,466.95, down 87.35 points, or 0.82 percent.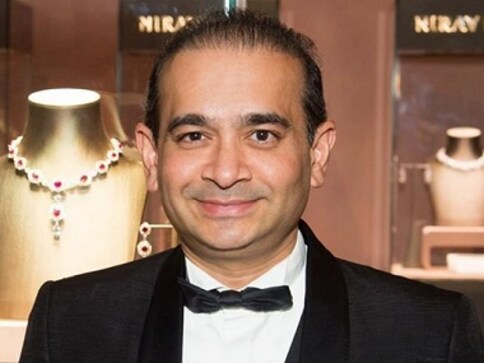 Business
PNB has suspended 10 of its officials and named a deputy manager, Gokulnath Shetty, who was posted at its foreign exchange department in Mumbai since 31 March, 2010,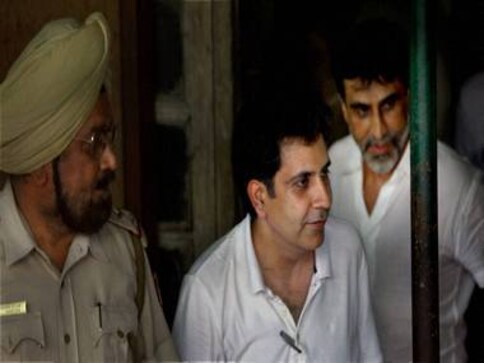 Business
The bench said that it has prepared a list of unencumbered properties of Unitech but it was incomplete.