PNB Scam Exclusive: Nirav Modi, Mehul Choksi siphoned off crores to Belgium, but getting details may take 3-4 years
According to sources, Nirav Modi who defrauded Punjab National Bank (PNB) of over Rs 12,000 crore, siphoned off a major chunk of the ill-gotten money into two Belgium-based companies — Nirav Modi Limited (formed on 11 October, 2017) and Nirav Modi Jewels BVBA (formed in 2013)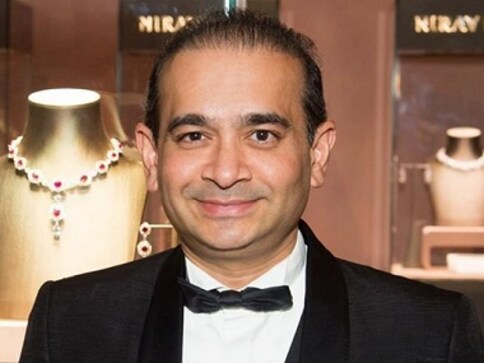 New Delhi: Just months before diamond merchant Nirav Modi planned a safe exit from India, he floated a subsidiary of his flagship company Nirav Modi Limited in Belgium. According to sources, the diamond merchant who allegedly defrauded Punjab National Bank (PNB) of over Rs 12,000 crore, siphoned off a major chunk of the ill-gotten money into two Belgium-based companies — Nirav Modi Limited (formed on 11 October, 2017) and Nirav Modi Jewels BVBA (floated in Antwerp, Belgium, in 2013).
It's going to be an uphill task for the Indian investigating agencies to obtain information and evidence related to the assets of these two companies from the Belgian authorities for forfeiting and confiscating the proceeds and instruments of crime because India has not signed Mutual Legal Assistance Treaty (MLAT) with Belgium, and accessing information through Letter Rogatory (LR) will take at least three-four years. Nirav grew up in Antwerp also known as world's diamond capital where his father Deepak Modi had set up a shop in the 1960s.
"On an average, it takes 1,334 days (around four years) to obtain full information, obtaining production of judicial or official records for investigation and prosecution of criminal offences. India has signed MLAT with 39 countries and all hopes are on countries like US, Switzerland, Hong Kong, UAE, and UK, to access overseas financial holdings of Nirav and his uncle Mehul Choksi and move ahead for confiscating them if found to have been obtained using proceeds from the alleged loan fraud. It takes between five-six months under MLAT to execute the necessary paperwork," Sources said.
Two months after floating a new company in Belgium, shelved the business of Firestar International Private Limited in Hong Kong on 12 December, 2017, just seven months after it started operating in April 2017.
Sources also pointed out that information obtained, particularly from the Hong Kong and UK authorities, would be crucial in investigating Nirav's overseas assets. The fugitive billionaire jeweller had floated Nirav Modi Limited in the UK in November 2014 for the retail sale of watches and jewellery in specialised stores. He had made Himanshu Trivedi as one of the directors of the UK-based company. Trivedi is, interestingly, one of the directors of at least five suspected mailbox companies linked to Nirav's brother Neeshal Modi — Anantnath Valuers Private Limited, Samkit Valuers Private Limited, Sambhavnath Valuers Private Limited, Moon Valuers Private Limited and Vashupujya Valuers Private Limited. The majority shareholding in the UK company was invested with Firestar Holdings Limited Hong Kong, another Nirav Modi's entity housed at 70 Queens Road Central Hong Kong.
Subsequently, in September 2016, Ajay Gandhi and Mihir Bhansali were appointed as directors in Nirav Modi Limited. Gandhi is the chief financial officer of Firestar Diamond Inc USA while Bhansali is the chief executive officer of Firestar Diamond. Bhansali is also the chief executive officer of Nirav Modi Inc located at 592 Fifth Avenue in New York.
The company was founded in September 2013 as a foreign business corporation with Firestar Jewelry Inc as the principal executive office.
Firestar Diamond Inc on Monday filed for bankruptcy at New York Southern Bankruptcy Court, however, Nirav Modi Inc, Firestar Diamond International Inc (floated in 2011) and Firestar Precious Inc (formed in 2015) continues to operate from the same office premises.
On 30 May, 2017, Trivedi's appointment as the director of the UK company was terminated and Angelina Nguyen, a French national based in Hong Kong was appointed as the director of Nirav Modi Limited. Before her appointment in the UK, Nguyen was introduced as a director in two firms operating in India — Firestar International Limited and Firestar International Private Limited. Besides getting information on mysterious Nguyen from the Hong Kong authorities, the Indian investigators might be able to harvest critical inputs and assets of Nirav Modi (Hong Kong) Limited that was incorporated in July 2017, just six months before the planned escape. Another Hong Kong-based company Nirav Modi Limited has been operating since August 2014 even before the company with the similar name came up in the UK.
Sources said that the enforcement sleuths are also seeking information on Mehul Choksi's companies Gitanjali USA Inc, which now operates under Tri-Star Worldwide Inc from Oltorf Street in  Austin, Texas, and Samuels Jewelers Inc. Choksi also has huge business interests in Antwerp and PNB had issued Letter of Credits (LCs) to his three companies Gitanjali Gems, Gili India and Nakshatra Diamonds through Bank of India (BoI) Antwerp branch.
At least five LCs worth Rs 78 Crore were issued on the same day and reflected in PNB's Nostro account on 15 March, 2017 in Antwerp. The next day two LCs each were issued to Choksi's Gili India and the Nakshtra brands worth Rs 65.22 crore. Choksi's investigators suspect that he may have directly moved over Rs 685 crore to Belgium.
"Choksi was also operating several mailbox companies in Singapore, Hong Kong, Mauritius and the British Virgin Islands. Funds wired into these companies were camouflaged as genuine business deals," the sources remarked.
On Friday, the Enforcement Directorate attached 41 properties worth Rs 1,217.20 crore belonging to Mehul Choksi and companies controlled by him. The assets include 15 flats and 17 office premises in Mumbai, M/S Hyderabad Gems SEZ in Andhra Pradesh, a shopping mall in Kolkata, a farmhouse in Alibaug and 231 acres land in Maharashtra and Tamil Nadu.
also read
Business
The RBI consistently oversees the quality of currency notes in circulation and establishes criteria for determining their acceptability
Business
For the first time since the surprise decision to withdraw the highest denomination currency note was announced, RBI Governor Shaktikanta Das cleared the air and said the decision was part of currency management of the central bank
India
Rs 2,000 notes will continue to be legal tender and can be exchanged or deposited in banks. Those who have them can go to a bank and deposit them or get them exchanged