PNB scam: ED issues fresh summons against Nirav Modi after he fails to appear
Fresh summons was issued against diamantaire Nirav Modi, after he failed to appear and depose before the Enforcement Directorate (ED) on Thursday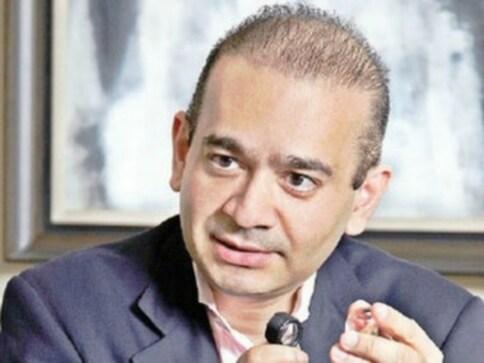 Mumbai/New Delhi: Fresh summons was issued against diamantaire Nirav Modi, after he failed to appear and depose before the Enforcement Directorate (ED) on Thursday, official sources said.
They added that Modi had replied to the ED's investigating officer (IO), who is probing the role of the diamond merchant and his uncle Mehul Choksi, the promoter of Gitanjali Gems, in the Rs 11,400-crore alleged fraud at the Punjab National Bank (PNB), and cited the temporary suspension of his passport and pending business issues as reasons for his non-appearance.
Modi was summoned by the ED under the Prevention of Money Laundering Act (PMLA). The sources said he had now been asked to join the investigation and appear before the central probe agency in Mumbai on 26 February.
Modi, it is understood, had sent an e-mail to the ED, stating that while his passport was temporarily suspended, he was also dealing with the recent developments and investigations, pertaining to the alleged bank fraud, against his businesses in the country and hence, he was unable to depose before the agency.
It maybe recalled that a few years back, liquor baron Vijay Mallya had cited the same reasons for not appearing before the ED and the agency had asked him to approach the nearest Indian embassy and get a travel document issued in order to return to the country.
Meanwhile, it is understood, that Choksi, who has been summoned by the ED for Friday, will also be issued a fresh summons if he fails to appear.
The agency on Thursday seized shares, mutual funds and luxury cars, worth over Rs 100 crore, of the group companies of Modi and Choksi. The ED raids against the duo, launched on 15 February, continued for the eighth day on Thursday.
Modi, Choksi and others are being investigated by multiple probe agencies, including the CBI and the Income Tax department, after it recently came to light, following a complaint from the PNB, that they allegedly cheated the nationalised bank to the tune of Rs 11,400 crore, with the purported involvement of a few employees of the bank.
The CBI and the ED have registered two FIRs each in the case. Both Modi and Choksi are said to have left the country before the cases were lodged against them.