PNB fraud: MEA's failure to red flag Nirav Modi's presence at Davos embarrassing; PM has reason to be vexed
Either somebody in the corridors of power thought it fit to invite Nirav Modi to the Davos summit and be photographed with Prime Minister Narendra Modi, or, somebody failed to alert the Indian contingent that he is on the 'uh oh' list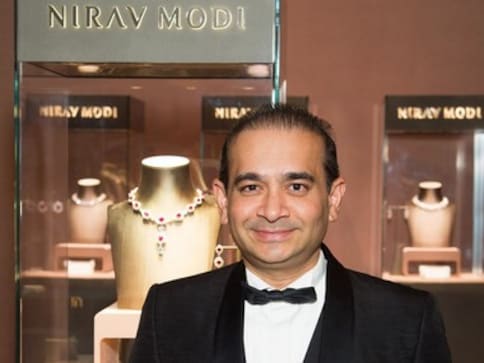 If the Indian prime minister's UAE visit is anything to go by in terms of security, then the Ministry of External Affairs heated denial of fraudster Nirav Modi being part of the official delegation to the Davos summit and being a part of one of the official group photographs, is suspicious.
Those extended an invitation to meet with Prime Minister Narendra Modi at the impressive Opera House in downtown Dubai were warned three weeks in advance and asked to send copies of their identity cards or passports. The deadline for responding was nine days before the prime minister's address on 11 November. Several personal calls were made from the offices of Ambassador Navdeep Suri and Consul General Vipul to the invitees so that they could confirm their attendance. Then came the personal delivery of an impressive card on a lanyard presumably after clearance from New Delhi that the guest was bona fide and could attend the event called Millennium Moment.
It did not stop there. Because of security reasons, the doors were opened at 6.30 am for guests. It was at least 180 minutes before the prime minister's arrival. Not just that. Visitors were also told to be in their seats by 8 am. All the guests were advised to make things easier and not carry bags or packages and even ladies were shorn of their large statement-making designer bags. Modi came, he talked, he left, and things went smoothly.
Now whether the Indian diplomats in situ followed standard procedure or went the extra mile I don't quite know. But there is a blue book and a yellow book, and there is a protocol that has to be followed for and by the VIP when in public. Perhaps at Davos with so many VVIPs around, the atmosphere was more relaxed and guests could bring guests and friends and it was all chummy and stuff. But here is a man who has left India and is probably already in the investigative crosshairs seeing as how he will be hunted three weeks from then and he is smiling beatifically all dressed for the occasion. How did he get there?
Somebody in the corridors of power thought it fit to invite him. The system does not fall apart on its own and only an arbitrary order from someone in high authority can fracture the security structure. If one goes by the methodology used on 11 November for the UAE function it is inconceivable that Nirav just sauntered in and joined the throng. Somebody goofed up or the lines of communication did not alert the Indian contingent that this individual is on the 'uh oh' list.
It is no secret that in every country there are people who are persona non grata to a visiting dignitary, and if you represent your country in an official capacity you ensure you stay away or you leave if you are so cautioned by your support staff.
The reason is that in today's world you can be unwittingly photographed with that person in a compromising friendly position and this can be used against you, and more vitally, you give legitimacy even with a handshake because half the time you don't know with whom you are shaking hands. That is why a greeting line is vetted. And let's be honest, a group photo is not a sudden affair. You need to organise it and all the people in that shot have to be cleared.
Modi has a good reason to blow his fuse. He has been embarrassed because homework wasn't done. Nirav would have been under the cosh months ago and his dominoes had begun to collapse upon each other by the time the Davos summit occurred so it was incumbent upon those who protect and defend the prime minister to have protected and defended him from being red-faced... it's not as if Nirav is an eminent economist at the summit.
India
The five-day conference will see participation of over 550 delegates from 115 countries to discuss issues related to development and strengthening of integrated geospatial information management, its capacities and capabilities
Politics
The Gandhi family desperately needs Ashok Gehlot as a networker, loyalist, and bridge builder. In better times Sonia Gandhi had Ahmed Patel as the crisis manager to do the dirty laundry. So, who has the upper hand now?
Business
Punjab National Bank is making this move to comply RBI guidelines