PNB fraud: ED probe finds Nirav Modi, his brother Neeshal and Mehul Choksi were partners in 100 companies
Before the PNB scam came to light, Both Modi and Choksi, along with other family members, said to have left the country in early January.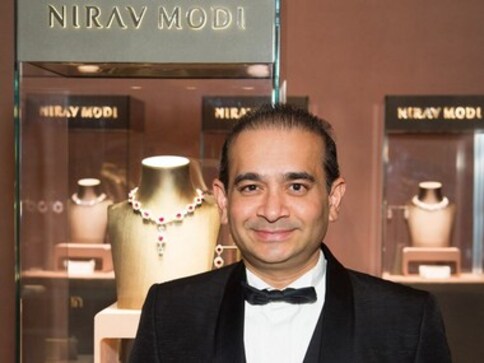 New Delhi: The Enforcement Directorate (ED) is probing 120 shell companies allegedly linked to diamond trader Nirav Modi and Gitanjali Group chief Mehul Choksi even as Income Tax officials claimed to have found two companies linked to Nirav that received Rs 555 crore from foreign companies between 2013 and 2014.
"The agency is investigating 79 shell companies owned by the Gitanjali Group chief and 41 owned by Modi in India," an ED official told IANS on the condition of anonymity.
He said the agency is examining if the money taken from banks was diverted to these shell companies.
According to ED officials, Nirav Modi, Neeshal Modi, and Mehul Choksi are directors or partners in about 100 companies registered with the Registrar of Companies in Mumbai.
The ED official said: "About 40 companies of Nirav Modi are registered at one particular address -- 15, Nagindas Mansion, Opera House, Mumbai. As many as 35 companies of Choksi are registered at Laxmi Tower office No 6, B Wing, First Floor, BKC, Bandra East, Mumbai."
Modi and his uncle Choksi, along with directors of the Modi and Gitanjali groups are under investigation by the Central Bureau of Investigation and the ED for the alleged Rs 11,300 crore fraud on Punjab National Bank, by using its Letters of Undertaking and Foreign Letters of Credit to raise and rollover money.
Both Modi and Choksi, along with other family members, are said to have left the country in early January.
The FIR also named two former bank employees for alleged direct involvement in the fraudulent transactions.
Three companies of Gitanjali Group were also named in the second CBI FIR for allegedly defrauding PNB of Rs 4,886.72 crore.
The ED official said that Hemant Bhatt, already arrested by the CBI, was a Director or partner in 28 companies.
According to the financial probe agency officials, Bhatt was Director in companies like Firestar Diamond Pvt Ltd, Paragon Jewellery Pvt Ltd, Firestone Trading Pvt Ltd, and Radhasir Jewellery Pvt Ltd. He was also a partner in firms like Neeshal Enterprises LLP, Paragon Jewellery LLP, and Paragon Merchandising LLP.
Dinesh Bhatia, whose name also appeared in the CBI's FIR, also figured in the ED's probe.
According to the ED official, Bhatia was offered the position of an independent Director in Gili India and Nakshatra Brand in 2015.
Beside Gili and Nakshatra, Bhatia is also a Director in Nakshatra Brands Ltd, Gitanjali Jewellery Retail Ltd, Asmi Jewellery India Ltd, and Nakshatra World Ltd.
The ED officials also claimed that Aniyath Shivraman Nair, also named in the CBI FIR, is Director or Additional Director in at least 17 companies.
He is listed as a Director of Gili India Ltd, Gitanjali Jewellery Retail Ltd, and Gitanjali Infratech Ltd.
The ED is investigating if these companies are genuinely operating or are merely shell companies.
Meanwhile, based on the documents seized during searches last year, I-T officials claimed to have found that Modi's Firestar International Pvt Ltd had received Rs 284 crore from two companies in Cyprus and Mauritius between 2013 and 2014 in the form of share capital and high-share premium.
The department found evidence during searches that showed that documents claimed to be submitted by these foreign entities were prepared in Modi's office. The source of funds and creditworthiness of the overseas companies were not explained properly, the I-T Department said in its report.
Further, Firestar International had received foreign funds worth Rs 271 crore from Singapore-based company Islington International Pte Ltd, whose beneficiary owner is stated to be Nirav Modi's sister Purvi Mehta.
The I-T Department said the firm had not been able to provide necessary supporting documents of creditworthiness of Purvi Mehta or Islington. "The source of funds also remains suspicious," the report by the investigative arm of Income Tax Department said.
ED officials have hired experts to ascertain the value of items seized during raids. Till Saturday, diamonds, gold and jewellery valued at around Rs 5,674 crore had been seized. ED officials said the valuation was done by them based on stock value and market value at showrooms.
The ED had on four days starting Friday conducted raids at 141 locations across India in connection with the PNB fraud. The agency officials said that soon it will issue letter rogatories to other countries to seek information on Nirav Modi's transactions.
The agency said it would look into the reports submitted earlier by the Income Tax Department.
During a raid by the Director-General of Income Tax (Investigations) in January 2017, it was learnt that in 2016-17, the Nirav Modi group had illegally diverted Rs 1,216 crore worth of diamonds meant for export from its special economic zone in Surat to the domestic market, selling them in cash.
It had found that the units in the SEZ diverted high-quality diamonds imported for processing and export, to the domestic market for huge profits. Instead, low-quality diamonds were exported to associate units abroad to keep up the appearance.
"We have asked for full details about the I-T cases against Modi," the ED official added.
The I-T Department, in an appraisal report last year, had flagged several suspected irregularities of the Nirav Modi Group companies.
In the report, I-T sleuths mentioned that the group accepted cash from customers for sale of jewellery and diamonds that were over and above the sale consideration as recorded in the account books.
The I-T authorities had confronted Nirav Modi with these findings but they did not get a satisfactory explanation.
It said that during the check period, the agency found cash receipts of over Rs 158 crore.
India
The Calcutta High Court had ordered to involve the Enforcement Directorate (ED) in this case. Trinamool Congress (TMC) MLA Swarna Kamal Saha and other TMC leaders had approached the Supreme Court challenging that order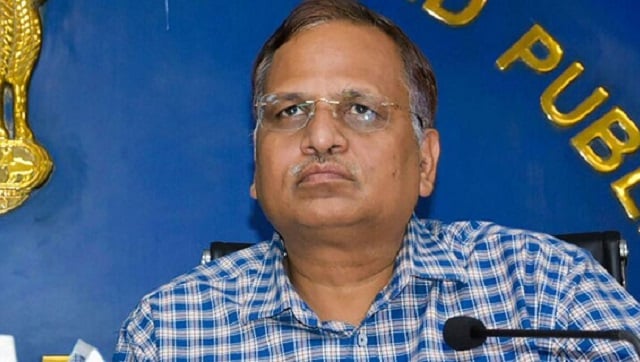 India
Jain had moved the High Court last month challenging the 23 September order of Principal District and Sessions Judge Vinay Kumar Gupta transferring the money laundering case to Special Judge Vikas Dhull from Special Judge Geetanjali Goel, who was hearing his bail plea
Business
The Enforcement Directorate had earlier this month undertaken a similar operation and frozen funds worth Rs 46.67 crore. These funds were stated by the agency to be belonging to certain merchant entities and held in payment gateways like Easebuzz, Razorpay, Cashfree and Paytm