PMO seeks report on economic impact of SC order restricting mining in Goa, says Manohar Parrikar
The Prime Minister's Office called Goa chief minister Manohar Parrikar to inquire about the economic impact of the Supreme Court's decision to cancel 88 mining leases in the state and told him to prepare a report, Parrikar said
Panaji: The Prime Minister's Office called Goa chief minister Manohar Parrikar to inquire about the economic impact of the Supreme Court's decision to cancel 88 mining leases in the state and told him to prepare a report, Parrikar said on Tuesday.
"In fact after the mining judgement, he (Prime Minister Narendra Modi) was not in India.
"I got a call from his office, asking about the economic impact and I was asked to prepare a report and if need be meet (the Prime Minister). This was a message from his office," Parrikar said at a state Health Ministry function in Panaji.
He later told reporters that views of all MLAs, political parties and other stakeholders would be taken into account in order to decide on the future course of action vis-a-vis resumption of mining in the state.
On 7 February, the Supreme Court cancelled all existing iron ore mining leases in Goa and ordered that the mining tracts should be leased afresh to new licencees after obtaining new environmental clearances.
As per the order, all ore extraction activity on the renewed leases should cease by 15 March.
Goa is the country's leading exporter of low-grade iron ore and exported nearly 50 million tonnes before the Shah Commission in 2012 exposed a Rs 35,000 crore scam, triggering a ban on mining in the state at the time.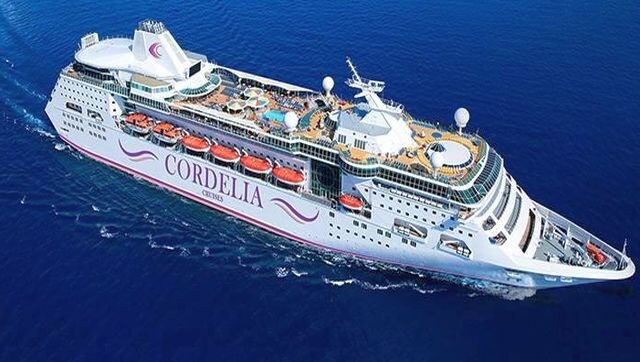 India
In a bid to boost tourism, the Indian Railway Catering and Tourism Corporation has started this new venture in a collaboration with Cordelia Cruises
Sports
While Goa maintained a 100 percent win record after two games, Sudeva have now gone down in both of theirs and are out of reckoning.
Politics
He also assured a monthly remuneration of Rs 5,000 to families dependent on the mining and tourism industries till these sectors are normalised