PM Narendra Modi's Independence Day speech: Here are the key highlights
Prime Minister Narendra Modi addressed the nation on the 70th Independence Day from the Red Fort on Monday.
Prime Minister Narendra Modi addressed the nation on the 70th Independence Day from the Red Fort on Monday. Not surprisingly, his speech covered governance and the progress of various government schemes, improvement in agriculture, women empowerment, financial growth, and the passage of the Goods and Services Tax (GST) in Parliament.
Though cross-border terrorism featured in his speech, the tone was mellow compared to the one he made at the all-party meet. Kashmir also found a brief mention when he said, "To the youth who have taken up gun, I urge them to return to their parents, shun violence." Although the Prime Minister spoke about social injustices, the issue of Dalit atrocities and the rising tyranny of the gau rakshaks were missing from his speech.
On good governance and government schemes
"There was a time when people were more scared of income tax authorities than police officials, particularly among middle class families. I want to change that," Modi said on Monday. He also said that while Income Tax refunds used to take time, now people get their refunds in no more than three weeks.
Similarly, Modi said, while it took six to eight months to get a passport, it just takes a couple of weeks now even though around two crore people apply for it annually now compared with around 20,000 earlier.
"We have also connected 70 crore Indians to Aadhaar and social security schemes," he said in his address.
On one of his pet projects, Modi said that his government is focusing on renewable energy resources. LED bulbs which were being sold for Rs 350 each were being distributed by his government for Rs 50 each now, he said
So far, 13 crore such bulbs had been distributed and the target was 77 crore bulbs. "These 70 crore LED bulbs can save 20,000 MW of electricity worth Rs 1.25 lakh crore," the prime minister said.
To reach electricity to the remote corners of the country, 50,000 km of transmission lines were being erected now as opposed to 30,000-35,000 km earlier.
"Electricity has already reached 10,000 villages out of the 18,000 unelectricified villages."
"After 60 years of freedom, only 14 crore LPG (cooking gas) connections were added. But we have added more than four crore new connections in just 60 weeks."
He added that 21 crore people have been added in the Jan Dhan Yojana.
Modi also said that rural connectivity has greatly improved under his government. "Earlier village roads were constructed at the rate of 70-75 km per day. Now we construct 100 km in a day," he said.
The Prime Minister also said that post offices across the country will be converted into "payment banks". He said that the government's aim will be to double income of farmers by 2020. He said the government is encouraging the cultivation of pulses and their sowing has increased 1.5 times this year.
He also said the government is encouraging the cultivation of pulses and their sowing has increased 1.5 times this year.
Modi said that state-owned Air India, telecom major Bharat Sanchar Nigam Ltd (BSNL) and Shipping Corporation Of India Ltd now have operating profits.
"Air India that used to be criticised earlier has an operating profit. While every telecom company in the world flourished, BSNL used to run in losses. Today, BSNL too has an operating profit," he said in a veiled attack on the previous UPA government.
He also said his government had decided to complete around 118 projects worth Rs 7.5 lakh crore of previous government which were pending for years.
Modi announced 20 percent increase in pension of freedom fighters and said that government has approved the long-pending 'One Rank One Pension' scheme and brought happiness to the families of the soldiers.
On inflation
Modi on Monday said despite the difficulties faced due to two successive years of failed monsoon, his government had brought down the annual inflation rate to below six percent from 10 percent earlier."Our government faced a lot of challenges in terms of price rise due to two successive years of drought situation," Modi said in his speech.
On GST
Modi thanked all political parties for supporting the bill. "GST will give strength to our economy and bring financial stability," he said. He added that every major global agency has ranked in India the best investment destination, even as the country's economy has continued to grow well despite the global slowdown.
Women empowerment
Modi sought support for the 'Beti Bachao, Beti Padhao' initiative which focuses on the girl child. He said one healthy, educated and economically independent woman can pull a family out of poverty.
He also mentioned the amended Maternity Benefit Act, 1961 that increased maternity leaves from present 12 weeks to 26 weeks.
On social injustices
Modi on Monday said that unity in diversity is the strength and there is no place for violence in our society. He said that the country will not become strong without a strong society and social justice.
Modi added that 'hota hai, chalta hai' attitude won't help in dealing with social problems. "These evils are centuries-old and will have to be tackled more sternly and sensitively," he said.
"The governments and the society will have to work together to pull the society out of this conflict We together will have to fight these social ills," he said.
On terrorism and Pakistan
Modi said that India will not bow before terrorism and hit out at Pakistan for supporting terrorism. This, he said, was in contrast to the way Indians reacted with sorrow when terrorists slaughtered school children in Peshawar.
"That is the nature of India. But on the other hand, look at those who glorify terrorists. What kind of people glorify terrorists? What kind of people celebrate when people are killed?"
"The world is watching. People of Balochistan, Gilgit and Pakistan-occupied Kashmir have thanked me a lot in the past few days. I am grateful to them," he said.
He also appealed to the youth of the country to shun the path of violence and join the mainstream, saying they have not achieved anything by taking the path of terror and extremism.
With inputs from agencies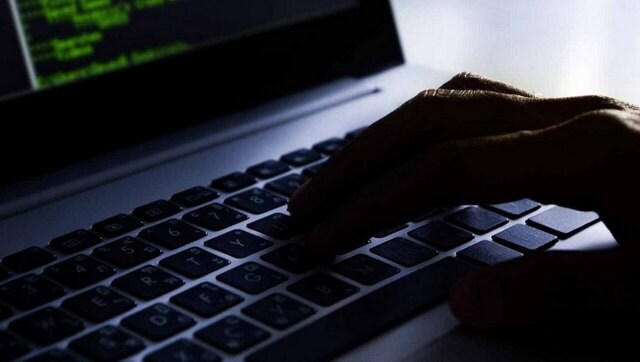 News & Analysis
The directive also asked employees to not use third-party anonymisation services and VPNs such as NordVPN, Tor, ExpressVPN, and proxies. It has also ordered them to refrain from using "unauthorised remote administration tools" such as AnyDesk, among others
India
Security forces and intelligence agencies in Kashmir define hybrid terrorists as those not listed as ultras but radicalised enough to carry out a terror strike and then slip back into routine life. They are hard to track and trace as they live among the general populace
Photos
Prime Minister Narendra Modi aces the asanas on the eighth International Yoga Day. He led a crowd of 15,000 people at Mysuru Palace in Bengaluru