Prime Minister Narendra Modi addresses the nation
Prime Minister Narendra Modi will on Friday address the nation at 10 am, a tweet from the official handle of the Prime Minister's Office at 7 am confirmed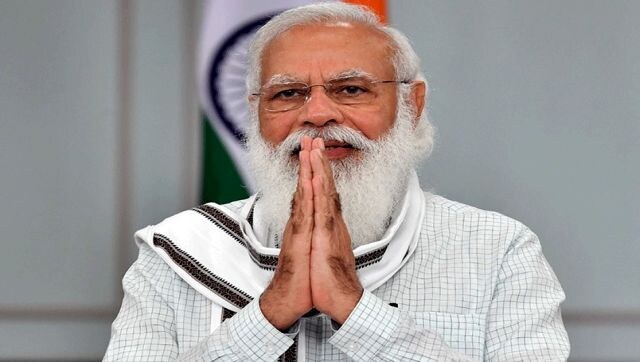 Prime Minister Narendra Modi is addressing the nation, a day after India achieved the milestone of administering 100-crore COVID-19 vaccine doses.
A tweet from the official handle of the Prime Minister's Office at 7 am had confirmed the same.
On Thursday, India had completed administering 100 crore COVID-19 vaccines in a record feat.
According to PTI, the prime minister had hailed it as history being scripted and, in an opinion piece on Friday, and described India's COVID-19 vaccination drive as a journey from "anxiety to assurance" that has made the country emerge stronger, and credited its success to people's trust in the vaccines despite "various efforts to create mistrust and panic".
This is a developing story.
World
Fumio Kishida will hold talks with Prime Minister Narendra Modi. Both sides will discuss bilateral and regional issues of mutual interest. They will also discuss their priorities for their respective Presidencies of the G7 and G20
World
Kishida, who is on a two-day trip to India, said he hopes to promote a vision of a free and open Indo-Pacific, a Tokyo-led initiative for greater security and economic cooperation that is geared toward curbing Beijing's growing assertiveness.
World
The Defence Acquisition Council (DAC), the top government body for capital acquisition approvals for the Indian military, approved the orders worth 705 billion rupees ($8.52 billion) for all its services