PM Modi sets his own terms, not willing to go headlong into a war with Pakistan
One of the favourite maxims of Winston Churchill was "ponder, and then act". Prime Minister Narendra Modi's public exposition at Kozhikode on Saturday, a week after the Uri attack, and his 'Mann ki Baat' on Sunday on All India Radio (AIR) clearly steered the country away from war-mongering.
For those willing to read the fine-print of his speeches, the outline of his message was unambiguous — Modi is not willing to go headlong into a war. His two speeches were clearly a rap on the knuckle on those who called for extracting a "complete jaw for a tooth". Modi did not fall for such a rhetoric for obvious reasons.
Unlike those who feed on unbridled and destructive jingoism, on the basis of uninformed opinions and sentimentalities, Modi as the prime minister can ill-afford to lend credence to cry for prosecuting a war against Pakistan. That is the precise reason why he took his public speech in Kozhikode to a crescendo by agreeing to conduct a "thousand year war with Pakistan", but nuanced it by saying that let the war be against poverty, illiteracy and infant mortality.
On the face of it, Modi's conduct and his utterances on Pakistan would reflect a complete dissonance with his past demeanour as the chief minister of Gujarat. If you recall his "Mia Musharraf" tantrums and his claim that "Pakistan is scared of Gujarat" as the chest-thumping chief minister, you will find something amiss in his behavior as the prime minister.
How would one explain Modi's conduct then? Perhaps Modi is one of the rarest politicians who always defies stereotypes about him. Right from his swearing-in where he surprised everyone by inviting Saarc heads of states, including Pakistan Prime Minister Nawaz Sharif, Modi's public bonhomie with China's president Xi Jinping at Ahmedabad was nothing short of breaking the old mould. Similarly, his decision to fly to Lahore to attend a private function of the Sharif household was outright audacious. And it would be naïve to regard these steps as guided by impulse. Modi is not known for letting the emotions get the better of him on issues of critical national importance.
In the context of the Uri attack, Modi has been apparently following Churchill's above-mentioned maxim, "ponder, and then act". If one looks at the ground realities, a direct conflict with Pakistan would not overcome the problems that bedevil the relationship between the two countries. As a practitioner of the realpolitik, Modi is quite conscious of the fact that war has a momentum of its own and would rarely follow the predictable course.
His worry emanates from the fragile condition of the internal security that exposes the country's vital installation to terrorists' strikes sponsored by Pakistan. Sources in the government admit that in his meetings with chiefs of defence forces and central police organisations (CPO), Modi showed his concern on this count, and asked them to tighten the belt. At the same time, the Uri attack also exposed the vulnerability of the army installation and the cavalier manner in which the security is being handled at various defence facilities.
Apparently, behind the smokescreen of bravado and eulogisation of security forces, the Uri attack at the brigade headquarters clearly displayed chinks in the Indian Army's armour. What further complicated the situation, is the claim by local army officials of having launched an operation to neutralise 10-odd terrorists along the line of control, two days after the Uri attack. The worst part is that the government later found out that the operation was part of a "psy-ops" strategy without any truth. Officials handling the situation point out that the "psy-ops" by the army have become not an aberration but a rule in troubled regions. Not long ago, a similar kind of "false bravado" was claimed by the Indian army in Myanmar which subsequently proved to be untenable.
In his role as Prime Minister of the country, Modi knows it better than most that war is as much a game of deception as preparedness. It would be wrong to see his silence as a sign of equivocation.
In his Kozhikode speech, he seems to be setting his own term of engagement with those in Pakistan who nurse a congenital hostility with India. He is cautious enough to point out the social fault lines in Pakistan by referring to Baloch, Pashtos, Sindhis, while skirting the issue of religiosity, which is used as critical glue by Pakistani elites and the Army to hold the nation together.
By all indications, he is preparing himself for a long haul, not a quick retribution as envisaged and peddled by vacuous "jingoists" of his own party. In one of his frustrating moments during the Second World War, Churchill said "the difficulty is not winning the war; it is persuading people to let you win it — persuading fools". As of now, this Churchillian dilemma squarely confronts Modi.
Subscribe to Moneycontrol Pro at ₹499 for the first year. Use code PRO499. Limited period offer. *T&C apply
World
In mainland China, major events have been largely erased from public memory by censorship. Critics fear that model is being imported to Hong Kong.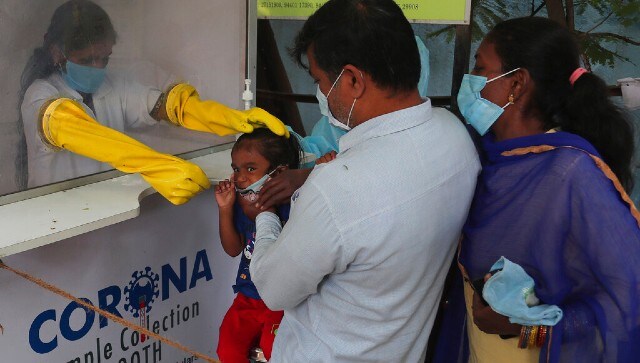 India
It is important to reiterate that the argument of 'natural herd immunity' remains largely a thereotical one, and cannot be relied on to mitigate the disease, especially with millions of vaccine doses ready
Politics
A floor test on Monday will decide the future of Narayanasamy's government, barely two months before the Assembly polls in the Union Territory are scheduled to be held