PM Modi in Japan: Tokyo, New Delhi ink 10 key agreements; India to get nuke fuel, technology
India and Japan have signed an MoC programmes under which would contribute to the Indian government's flagship programmes, Make in India and Skill India.
Tokyo: India and Japan on Friday signed 10 agreements, including the landmark civil nuclear accord, following the annual bilateral summit headed by Prime Ministers Narendra Modi and Shinzo Abe in Tokyo.
"A landmark deal for a cleaner, greener world! PM @narendramodi and PM @AbeShinzo witness exchange of the landmark Civil Nuclear Agreement," External Affairs Ministry spokesperson Vikas Swarup tweeted.
The new agreement provides for bilateral cooperation in the field of nuclear energy.
This would provide for the development of nuclear power projects in India and thus for strengthening energy security of the country, according to the External Affairs Ministry.
The present agreement would open up the door for collaboration between Indian and Japanese industries in India's Civil nuclear programme.
"New strides in Special Strategic and Global Partnership. The leaders also witnessed exchange of agreements in wide range of sectors," Swarup said in another tweet.
A memorandum of cooperation (MoC) was signed between India's Ministry of Skill Development and Entrepreneurship and Japan's Ministry of Economy, Trade and Industry on the manufacturing skill transfer promotion programme.
It envisages training 30,000 Indian youths in the Japanese styled manufacturing in the next 10 years.
This would be achieved through the programmes of Japan-India Institute for Manufacturing (JIM) and the Japanese Endowed Courses (JEC) in select engineering colleges, according to the External Affairs Ministry.
Japanese companies would be encouraged to set up JIM by utilising their CSR fund while JEC will be supported by the Japanese government through technical experts. Programmes under this MoC would contribute to the Indian government's flagship programmes, Make in India and Skill India.
A memorandum of understanding (MOU) was signed between ISRO and Japan Aerospace Exploration Agency (JAXA) on cooperation in the field of outer space.
It provides for cooperation in satellite navigation, planetary exploration and space industry promotion; joint missions and studies; joint use of ground systems for mutual support; joint workshops and training; and personnel exchange.
Another MoC was signed between India's Ministry of Agriculture and Farmers Welfare, and Japan's Ministry of Agriculture, Forestry and Fisheries to deepen the bilateral cooperation in the fields of agriculture and food industries that includes food value chain networking and protecting geographical indication (GI) of agriculture products.
An MoU signed between National Investment and Infrastructure Fund (NIIF) and Japan Overseas Infrastructure Investment Corporation for Transport and Urban Development would enable cooperation between the two organisations in promoting investment in infrastructure projects in railways and transportation; port terminals; toll roads; airport terminals; urban development; logistics; and any supporting industries for these sectors. It would also enable the two sides to explore opportunities to set up a joint fund.
Another MoU between India's Ministry of Textiles and the Japan Textiles Products Quality and Technology Centre (QTEC) is aimed at improving quality of Indian textiles for conformity assessment for the Japanese market.
One MoC seeks to promote bilateral cooperation in the field of art and culture which includes exchange of exhibitions and personnel in performing and visual arts; cooperation in preserving the cultural heritage; exchange of exhibitions and experts from museums; and to promote people-to-people exchanges.
An MoC between India's Ministry of Youth Affairs and Sports and Japan's Ministry of Education, Culture, Sports, Science and Technology seeks to provide a framework for bilateral cooperation in the field of sports ahead of the forthcoming 2020 Tokyo Olympics and Paralympics.
An MoU was also signed between the Gujarat government and Hyogo prefectural government of Japan to promote mutual cooperation between them in the fields of academics, business, cultural cooperation, disaster management and environmental protection.
Sports
The Club World Cup was last held in Japan in 2016, and the JFA had planned to host the 2021 edition as part of its 100th anniversary celebrations.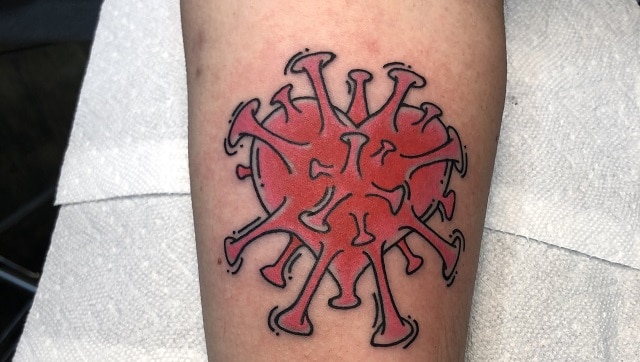 World
The oldest preserved tattoos come from Ötzi the Iceman, a 5,300-year-old mummified body frozen in ice discovered in the mountains of Italy in 1991
World
Since World War II, only five Japanese politicians have hung onto the prime minister's office for five years or longer. Japan went through 10 prime ministers after 1987 — including one who lasted just two months