Modi's message for 'anti-social' gaurakshaks: Stop hurting party's Dalit outreach plan
Modi is acutely aware that incidents like the one in Una in Gujarat bring a bad name to his party, even if it is in no way associated with them.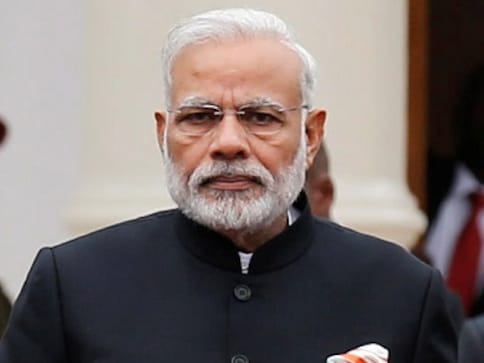 It took a while for Prime Minister Narendra Modi to break his silence on Una issue and the self proclaimed gaurakshaks but when he did so, at his first Town Hall, he made it known to them and the world that they are a bunch of anti-social elements, who pretend to be cow protectors during the day to cover their otherwise dirty activities in the darkness of night. They should thus be dealt severely as per the law.
Though the question asked was something else and did not exactly relate to this issue, Modi thought that the Town Hall to mark the second anniversary of the MyGov initiative was the right occasion and offered the proper platform to air his views on the issue and how state governments and law enforcing agencies should deal with it firmly.
His clear and categorical trashing of gaurakshaks was also meant to be a message to his party and the rest of saffron Parivar that they should denounce gaurakshaks in no uncertain terms and keep them in check. It's true that BJP leaders had been critical of the Una incident and of gaurakshaks but the condemnation was not strong enough till now.
Mark Modi's words: "Kabhi kabhi Gauraksha ne naam par dukan khol kar baith gaye hai. Gau vadh aur Gau sewa alag alag hai (At some places some people have opened shops in name of gauraksha. Slaughter of cows and service of cows are two different things.)". He went on to add, "Some people who engage in anti-social activities through the night wear gaurakshak robes during the day to cover their other acts. I am asking the state governments to prepare a dossier on such people and groups" so that they can be dealt with strongly.
Cow protection has always been an emotive issue for the Sangh Parivar. Modi thus wanted to make it clear that he didn't approve of those who wanted to distort the whole concept and create lawlessness in the society. The belief that ever since the Modi government has come to power, such anti-social elements have gone on the prowl, is creating a perception issue for BJP. Modi had to correct that and send a strong message. That distinction had to be clearly established.
Without referring to the Una incident — in which gaurakshaks beat up Dalit youths for skinning a dead cow — directly, he made it clear, "Ye samajsewa auron ko pratarit karne ke liye nahin hoti (Social service is not meant to unleash atrocities on other people) but it requires a great deal of self sacrifice".
"If these self proclaimed social servicemen really want to serve cows then they should work towards the direction to ensure that cow didn't eat plastic."
The number of cows dying by slaughter is much less than those dying because of eating polythene and plastic. He recounted his experience at an animal husbandry camp in Gujarat, where two buckets of plastic were found in the stomach of a dead cow.
Modi is acutely aware that incidents like the one in Una in Gujarat bring a bad name to his party, even if it is in no way associated with them. These incidents wash away the conscious, sustained Dalit outreach programmes undertaken by the party in just one go, and they distract attention from the government's development work.
Society and public discourse can't remain immune to such incidents as they affect the daily life of underprivileged sections of society and create fear among Dalits.
If Modi had aired his views earlier, then his party's response and the BJP state government's response could have been different.
The Town Hall — or Modi's first public interaction of this kind where questions came from different parts of the country through pre-recorded video clips — was meant to give a peep into the thought and action process of his government. For the most part, this programme looked like an extension of the Modi-government's two years in power (two years of MyGov digital platform's existence) programme but the Prime Minister knew that the message he had to give on an issue that gripped the nation's conscience will make media headlines.
When the programme began, it seemed that he wouldn't speak on issues like this. In response to the first question (which was not really related to what he ended up talking about), he had said that it's a misfortune that some opinion makers want that Prime Minister to respond to every incident that happens on Indian soil. "An incident takes place in a Panchayat, Prime Minister must answer, an incident happens in municipality Prime Minister must answer, an incident happens in municipal corporation PM must respond, an incident happens in a district, in a state PM must respond. Politically this could be right for them. For the purposes of TRP (TV channels ratings) this could be right. The issue is not whether it hurts PM, the issue is whether this is right for the democracy," he said.
"The flipside is that by doing so, we make it possible for Panchayats, municipalities, district and state administration escape from their responsibilities. As part of good governance each one's responsibilities must be fixed," he said.
He ended his Town Hall with a dig at the likes of Arvind Kejriwal, albeit without naming anyone: "I have grown in public life listening to criticisms of all kinds. But there are some who get fever at the slightest hint of criticism because they were so far used to giving Updesh (sermons) to others."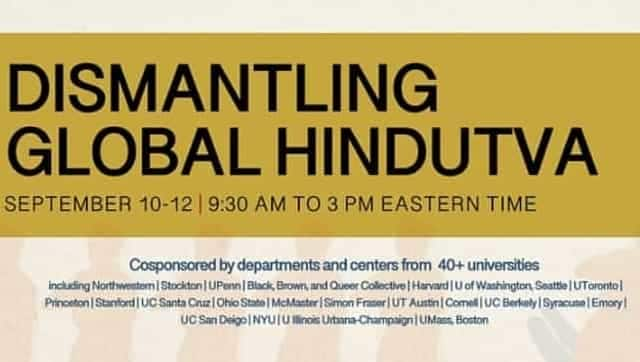 India
The ground was being laid for a while, as Hindus in the US have campaigned against representation of their faith in school textbooks in California a little more than a decade ago, and against various scurrilous academic references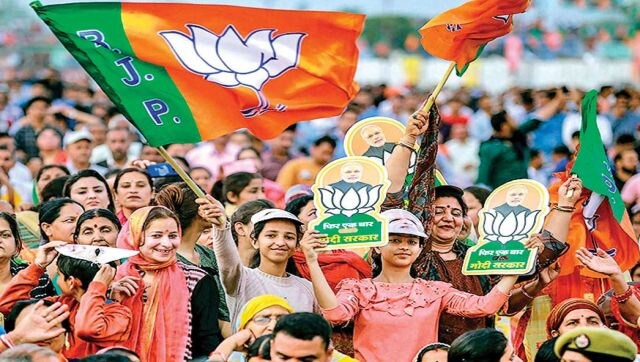 Politics
The Patel community is an estimated 12-14 percent of the population and one-fourth of the party's vote share in the state can be contributed to them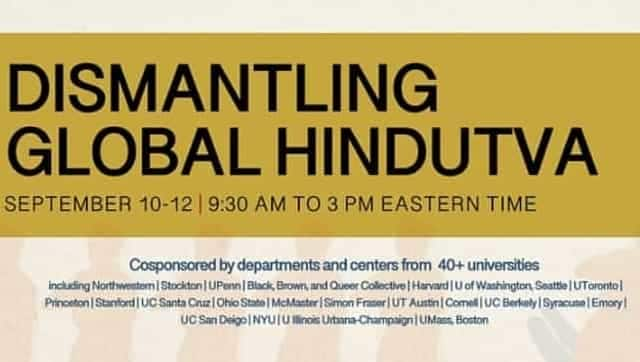 India
The Hindu dharma represents the world's most ancient continuously practised, indigenous spiritual and philosophical tradition