Piyush Goyal trims fat from railway board, looks to boost efficiency and passenger safety
Union railway minister Piyush Goyal on Wednesday introduced a slew of measures in the Railways, including decentralization of power to carry out safety related work.
In light of several rail accidents in recent months, including the Parel-Elphinstone Road railway bridge stampede, Union Railway Minister Piyush Goyal on Wednesday introduced a slew of measures, including decentralisation of power to boost efficiency and carry out safety related work.
After a high-level Railway Board meeting chaired by Goyal at the Western Railway headquarters at Churchgate, Mumbai on Wednesday, the minister notified a first of its kind charter for its employees guaranteeing time-bound redressal of their grievances, among other measures.
"Through this charter we will address their concerns in a time-bound manner be it dues, entitlements, and in the next month or month and a half we will issue a similar charter for rail users or passengers. This charter will be binding on all of us for improving the services for our rail consumers," said Goyal.
Lambasting the UPA government, Goyal said the BJP-led Centre inherited its railway woes from past governments in 2014. "I am not giving an excuse, but problems in Indian Railways aren't one or two years old, they were accumulated over years and we inherited it in 2014," Business Standard quoted Goyal as saying after the meeting.
New foot-over bridges approved
Following the stampede in Mumbai, Goyal said 20 new foot-over bridges have been approved in the Central Railway and 10 in the Western Railway, as per the report. Additionally, 13 foot-over bridges have been approved for widening.
Goyal also declared that 40 maintenance yards across the country would be upgraded with modern technology for better upkeep of locomotives, according to the report in Business Standard. "I have sanctioned 15 car platforms for extension in the Western Railway, which will be beneficial for speeding up the process in the slow corridor," he said.
The local train network, considered Mumbai's lifeline, is heavily congested and carries over 65 lakh passengers very day, with the Western Line alone accounting for 35 lakh passengers.
Passenger safety top priority
The railway minister also announced formation of committees to look into restructuring of railway administration and suggest measures for making safety improvements in work sites.
For improving station and passenger interface, the amount sanctioned to Divisional Railway Managers (DRMs) for undertaking work on waiting halls, platform shelter, lifts, escalators, digital chart displays, illumination and train or coach indication board has been hiked from Rs 1 crore to Rs 2.5 crore per case.
Goyal also said that multidisciplinary audit teams formed after the 29 September stampede at Elphinstone Road station in Mumbai have surveyed each suburban station and recommended a slew of actions: Building of new foot over-bridges, widening and replacement of existing foot-over bridges, provision of escalators and provision of additional entry and exit at the stations.
They also suggested provision of subways at required locations, removal of hawkers from foot-over bridges or entry and exit points of landings among other things which will be implemented by the zonal railways.
The report submitted on Wednesday also suggested relocation of certain structures within the premises such as kiosks, help desks, unused toilets and 1,600 additional high-tech CCTV cameras.
In September, Goyal ordered a slew of initiatives to increase passenger safety including ongoing works on foot-over bridges at various stations to be completed on a war-footing and installation of CCTV cameras in all local trains.
Redevelopment of stations
A high-powered committee headed by the Secretary Railway Board has been constituted to restructure Rail Land Development Authority (RLDA) as well as related processes with a view to fast track redevelopment of stations and monetisation of vacant railway land parcels.
Another committee has been notified to suggest measures for making substantial safety improvements in work sites over the entire rail network.
Also as part of restructuring, the railway board has decided that the lease period for station redevelopment shall be increased to 99 years from the existing 45 years so that both the land and station's value gets maximised.
Increase in number of ADRMs
Goyal said that with a view to improve supervision, it has been decided to increase number of posts of Additional Divisional Railway Managers (ADRMs) in all the railway division offices. In most cases, the post will increase from the one existing post to two. In important divisions like Delhi, the number of posts of ADRMs will increase to three posts in place of existing two.
In case of two divisions in Mumbai, in Western and Central Railway, the number of ADRM posts will increase to four from the existing two: One post of ADRM in each of the two Mumbai Divisions will be exclusively for handling suburban services, he said.
Delegation of power to field officers
Goyal told the media that general managers had been given full powers to sanction out of turn safety related work without any ceiling, "within the financial limit set out by Ministry of Finance".
Divisional Railway Managers (DRMs) and Chief Workshop Managers can now re-engage retired railway employees up to 62 years against vacancies. "This will take care of safety and maintenance related work wherever there are vacancies," Goyal said. According to a report in The Times of India, the ministry has decided to post 90 station officers in the board and zonal headquarters.
Enhanced powers for repair of track machines have been given to the field officers for faster track safety work. Goyal said procedures had been substantially simplified for procurement of material like spare parts for locomotives and coaches.
The remarks come at a time of recurring railway accidents in the country leading to several deaths.
Goyal said that in order to provide faster access to breakdown or work sites, junior field officers and supervisors in charge had been provided multi-utility vehicles. They can also hire vehicles up to Rs 5,000 per case for rushing to the location without loss of time.
"This will lead to faster restoration of train services and improve punctuality and safety of trains," he said.
Mumbai's first AC suburban train
On Wednesday, Piyush Goyal announced the first suburban train with air conditioning in Mumbai will be introduced on 1 January.
Officials said the plan to introduce AC trains had been in the offing for over a year. To start with, one AC train with around seven services daily will run on the Western line.
"The AC trains have been tested and will be introduced on 1 January," Goyal told reporters.
Officials said that the fares on the AC train will be like the Delhi Metro or around 1.5 times the cost of first class tickets in the existing local trains.
With inputs from PTI and IANS
Explainers
The engineer-innovator, who gained national fame after inspiring the lead character in the Bollywood movie 3 Idiots, is demanding an extension of the Constitution's Sixth Schedule for Ladakh and environmental protection from 'unchecked industrial and commercial expansion'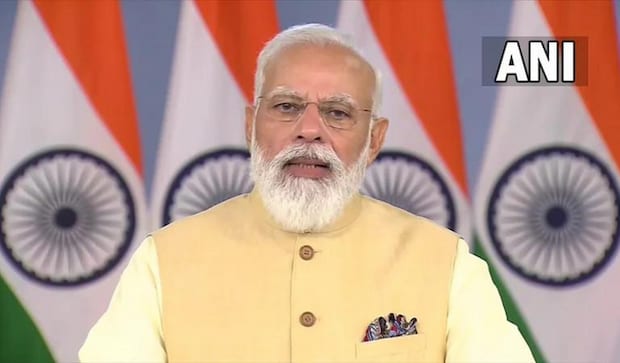 India
Prime Minister Narendra Modi participated in Bharatiya Janata Party (BJP) parliamentary party meeting on Tuesday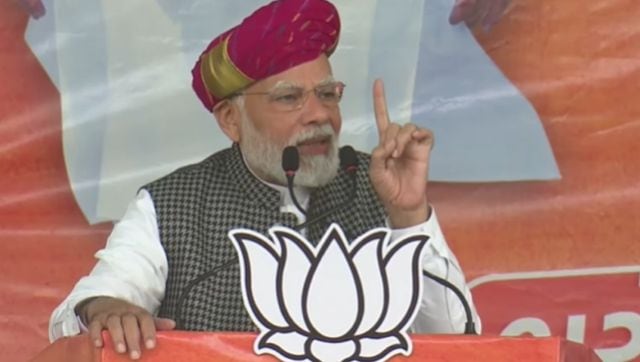 Opinion
In every way, Narendra Modi gains from this needless controversy before the nine state elections this year and the general election next year. And a master politician like him will not let this opportunity for his opponents to malign themselves go waste