Pinarayi Vijayan says economic impact on Kerala due to floods is massive; loss to state more than its annual outlay
The Kerala floods and its aftermath has claimed 483 lives so far and 15 people are still missing, chief minister Pinarayi Vijayan said on Thursday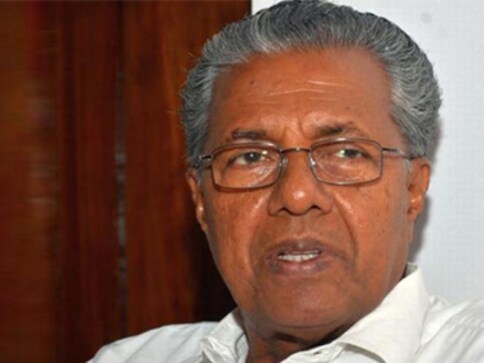 The Kerala floods and its aftermath has claimed 483 lives so far and 15 people are still missing, Chief Minister Pinarayi Vijayan said on Thursday. Opening the debate in a special one-day session of the Assembly to discuss the disaster, Vijayan said because of the floods, the worst to hit the state in a century, 14.50 lakh people were living in relief camps across the state.
"Currently, there are 59,296 people in 305 relief camps and a total of 57,000 hectares of agricultural crops have been destroyed. The approximate estimate of the loss is more than the annual outlay of the state," Vijayan said, according to IANS. The annual plan outlay for Kerala was pegged at Rs 26,500 crore in the fiscal year 2017-18, according to The Indian Express.
However, hitting hard at the government, senior Congress legislator VD Sateeshan, called it "a man-made tragedy". "This is not a natural calamity, instead a man-made tragedy due to the faulty handling of the dam water management. Dams in the state were overflowing and the primary reason for this tragedy is the way the dam water was indiscriminately let out," he said. "Several dams were opened at midnight. The need of the hour is to fix responsibility for this."
To this, the chief minister countered by saying that the Meteorological department gave out adequate warnings regarding the rains but the unprecedented showers led to a deluge. The predicted rainfall from 9-15 August was 98.5 mm but the state got 352.2 mm, he said.
The chief minister also said that the government would explore all legal options before it to avail the funds offered to the state, including that from foreign countries. "Offers of financial assistance for Kerala are pouring in from different quarters of the world. The government is also moving towards legal steps to avail these funds," Vijayan said.
Vijayan announced that a sum of Rs 10,000 will be offered to every family who had to take refuge at the relief camps. "The compensation funds have already been released to the respective district collectors from the chief minister's distress relief fund. Free kits containing essential items like rice, atta, sugar and clothes are also being distributed to those returning home from the camps", the chief minister said in his address.
The chief minister reiterated that the economic impact of the floods was immense with a large number of small and medium-scale enterprises being heavily affected by the inundation. The agricultural production of the state has been heavily hit, with 57,000 hectares of crop being damaged, Vijayan said.
India
The Nirmal NR-252 draw will take place in Thiruvananthapuram at Gorky Bhavan, near Bakery Junction.
India
Following the announcement of the results, winners are requested to check the winning ticket numbers that will be published in the state Government Gazette
India
People who have won prize money amounting to less than Rs 5,000 can collect the amount from any lottery shop in the state, while those who win an amount over Rs 5,000 need to surrender their tickets before the bank or lottery office, along with a valid identity proof, to claim their prize