Pinarayi Vijayan to be sworn-in as Kerala CM on 25th May
The date was confirmed by Vijayan on Saturday meeting veteran party colleague V.S.Achuthanandan along with CPI-M state secretary Kodiyeri Balakrishnan
Thiruvananthapuram: Pinarayi Vijayan would be sworn-in as Kerala's 22nd chief minister on 25 May, in the state capital .
The CPM led Left Democratic Front (LDF) won the polls on Thursday by winning 91 seats in the 140 member Kerala Assembly.
The date was confirmed by Vijayan on Saturday meeting veteran party colleague V.S.Achuthanandan along with CPM state secretary Kodiyeri Balakrishnan.
"He (Achuthanandan) has been a chief minister from our party in the past and hence came to meet him. As things stand now, we have decided to have the swearing-in of the new government on Wednesday, 25 May, at the Central Stadium, in Thiruvananthapuram," said Vijayan.
"Discussions have begun on finalising the ministers in our party and in the coming days, the list will be ready," he added.
Vijayan was elected to lead his party at a meeting of his party leadership on Friday.
India
Born on 1 March, 1909, Panicker contributed to the literacy movement in Kerala, which then became India's first totally literate state in 1991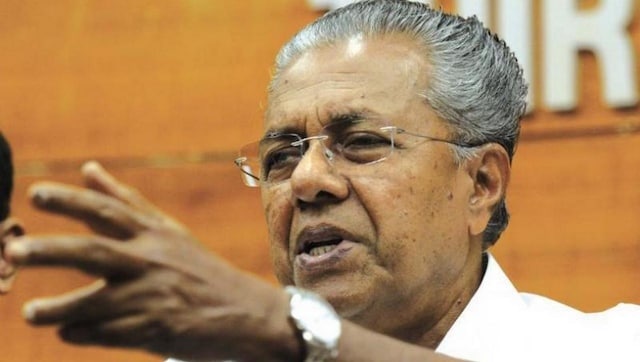 India
Chief Minister Pinarayi Vijayan said that there would be relaxation based on the average weekly Test Positivity Rate in the local self government bodies
Sports
PT Usha took to social media and requested Kerala Chief Minister Pinarayi Vijayan to vaccinate athletes who will take part in the upcoming National Inter-State Championships.