Photojournalist TS Satyan's work gets new lease of life with Bengaluru MAP's digital archive
A collection of photographs captured by one of India's first photojournalists, TS Satyan, has been brought online by the Bengaluru-based Museum of Art and Photography (MAP), giving Satyan's work a new lease of life.
The image as a medium of disseminating or recording information has only gone from strength to strength ever since the camera was invented. The role of the photographer, the once ordained writer of history, though has diminished with time to the point that it now faces a crisis of identity. With a camera in everyone's hands, who really is a photographer and who isn't? Though time and technology may have blurred the boundaries of functionality here, back when the photographer was a distinct amalgam of curiousness and glassy tools, his or her eye represented a vision. Aptly then, a collection of photographs captured by one of India's first photojournalists, TS Satyan, has been brought online by the Bengaluru-based Museum of Art and Photography (MAP), giving Satyan's work a new lease of life.
Born and raised in Mysore, Satyan was obsessed with cameras from the start. As a freelancer he contributed to several Indian publications across a career spanning six decades. "The archive comprises over 1,500 prints, including photographs and contact sheets; 1,200 negatives and transparencies, as well as over 40 CDs and DVDs, which contain digital files of prints and negatives. It also hosts paraphernalia, such as postcards, awards and certificates received by Satyan, including his Certificate of Doctor of Literature," Chithra KS, Head of Collections and Documents with the museum, says. Satyan's, rarely eulogistic, varies in its subjects from famous people like the Gandhi family to some key cultural totems of India through the years.
The process of archiving and digitising, Chithra explains, is a complex one. "In the documentation process, the team conducts primary research with pre-existing information and also conducts interviews with family members or specialists. Each object is assigned an accession number and its details are entered into a Collection Management System. Prints are then stored in archival sleeves, which are labelled with the corresponding accession numbers. They are placed in archival boxes in MAP's storage area," she says. Considering how archiving has long been the bane of India's history keepers, MAP's attempts to reassemble and preserve photographs is just what the doctor ordered.
As far as interests go, Satyan always tilted towards the commoners, even though the highly-esteemed ones must have paid off the best. He writes of his photos 'They tend not to preach, not to pose as art.'
"Satyan preferred the aesthetic of black and white photography and thought that its graphic contrast highlighted the essence of the photographs rather than distracting from it. A majority of his works focus on a specific subject rather than their environments. Each image provides a window into their lives. What stands out across his archive and oeuvre is his humanistic vision," Chithra says. Satyan's archive is only one of the many such projects that MAP intends to give life to ahead of an actual gallery space that is likely to open its doors in 2020. "Construction of MAP's flagship building is well underway and the museum is planned to open its doors in 2020. MAP's entire collection will be available to researchers and for loan to other institutions. In addition, the museum will borrow artefacts and exhibitions from other museums and collections around the world, greatly increasing Bengaluru's access to high-quality programmes. MAP's collection will also be digitised, with high-resolution photographs made using the latest camera technology (including 3D renderings of many of its objects)," Nathaniel Gaskell, Associate Director of the museum says.
MAP's collection features an array of object, of which Satyan's work courtesy a donation by his family forms a significant chunk. "MAP's collection features artefacts spanning from the 12th century to the present and is divided into six key departments: Modern & Contemporary, Photography, Folk & Tribal, Popular Art and Textiles, Craft and Design and Pre-Modern Art. Photography makes up one of the largest sections of MAP's holdings, which is why we were delighted to add TS Satyan's archive to our collection," Gaskell says. In doing so, Gaskell believes MAP will also attempt to address something that is open wound when it comes to archival practices in the country. "Part of what MAP is about is responding to these challenges. Collections management is something we wanted to deal with as professionally as possible and we have developed the facilities and infrastructure up to international standards. We are also working with Tata Trusts to open a conservation laboratory, which will set new standards for documentation," he says.
As for Satyan's unimpeachable work, his study of the Maharajas of India, his black and white portraits of commoners, Gaskell says it is crucial that these works be viewed and shared widely. Most importantly, though, they must first be safeguarded, eternalised before they are relegated to oblivion. "It is clear from Satyan's writings that Mysore influenced his life and work and shaped his perspective, as well as the content he chose to look at. This made his work unique and he went on to establish himself as a pioneer of photography in India. He stands among the top photojournalists in the country," he says.
Subscribe to Moneycontrol Pro at ₹499 for the first year. Use code PRO499. Limited period offer. *T&C apply
Lifestyle
Some emotional symptoms of phone anxiety include delaying or avoiding making calls because of heightened anxiety, feeling extremely nervous or anxious before, during and after the call and obsessing or worrying about what you'll say.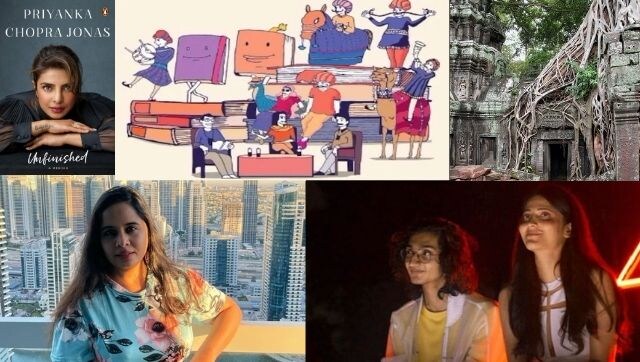 Arts & Culture
Every Friday, we'll bring you a curated list of online experiences — performances, talks, tours, screenings — to mark on your weekly calendar.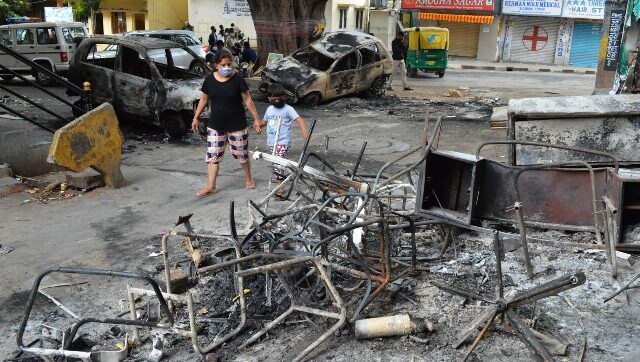 India
The chargesheet said that while the immediate cause of violence was a post against Prophet Mohammad by Pulakeshinagar MLA's nephew, SDPI cadres had provoked him with a derogatory message against Hindu gods