Petrol price hiked by Rs 3 a litre in state as VAT on fuel increased; diesel rate kept unchanged
The existing tax rate of 26 percent plus Rs 6 will now increase to 26 percent plus Rs 9 per litre for Mumabi, Navi Mumbai and Thane, while it will be 25 percent plus Rs 9 a litre for the rest of the state
Starting today, petrol prices at retail outlets will increase by Rs 3 per litre after the state government of Maharashtra raised the value-added tax on the fuel by the said amount from Friday midnight. As a result, petrol will not cost at Rs 77.45 a litre to the consumers.
The existing tax rate of 26 percent plus Rs 6 will now increase to 26 percent plus Rs 9 per litre for Mumabi, Navi Mumbai and Thane, while it will be 25 percent plus Rs 9 a litre for the rest of the state, a Times of India report said quoting a dealer.
On the other hand, the state government spared from tweaking the VAT rate on diesel, which is current at 24 percent plus Rs 2 for Mumbai metropolitan region and 21 percent plus Rs 2 for the rest of the state.
Earlier this month, the government had cut the price of petrol by Rs 3.77 per litre and taht of diesel by Rs 2.91 a litre, the first change in rates in nearly three months.
Of late, lot of action has been taking place in the country's petrol and diesel segment. A fuel pump owners' body earlier this week said beginning 14 May, fuel outlets in eight states will be shut every Sunday following Prime Minister Narendra Modi's call to conserve oil.
"We had planned to shut our outlets on Sundays a few years back. But oil marketing companies had then requested us to reconsider our decision. Now we have decided to shut the outlets on Sundays," said Suresh Kumar, an executive committee member of the consortium of Indian petroleum dealers.
He said the association's decision was made in view of the Prime Minister's call during his recent Mann ki baat programme to conserve oil to save the environment. Kumar, also the vice-president of Tamil Nadu Petroleum Dealers Association, said nearly 20,000 outlets in Tamil Nadu, Kerala, Karnataka, Puducherry, Andhra Pradesh, Telangana, Maharashtra and Haryana would be shut for 24 hours on Sundays, starting 14 May.
However, the oil ministry has denounced the decision of a section of petrol pump operators, mostly in South India, to keep outlets shut on Sundays, saying such a move will inconvenience the general public.
"@PetroleumMin neither endorses nor approves of move by a small section of dealers to keep their petrol pumps closed on Sundays," the ministry said in a series of tweets.
With PTI inputs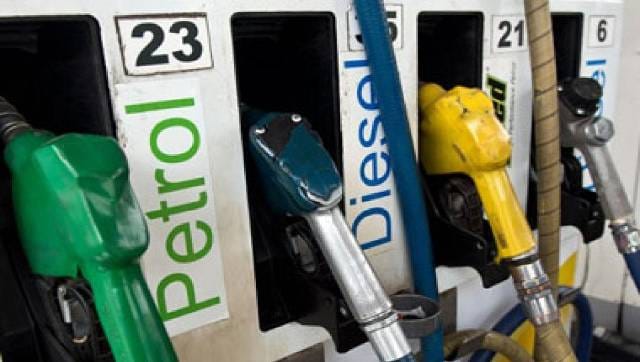 India
Petrol and diesel prices: Petrol price in Delhi stands at Rs 101.84 per litre while diesel is available for Rs 89.87. In Mumbai, petrol is retailing at Rs 107.83, while diesel costs Rs 97.45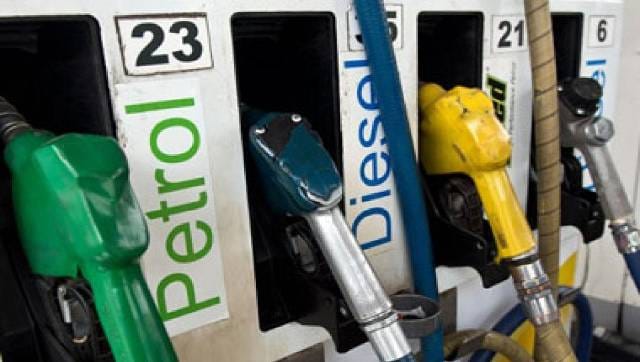 Business
Petrol and diesel price today: In Delhi, petrol prices remained at Rs 101.84 a litre while the rate of diesel was at Rs 89.87. Check latest rates in your city. Latest Petrol and diesel prices at Firstpost.com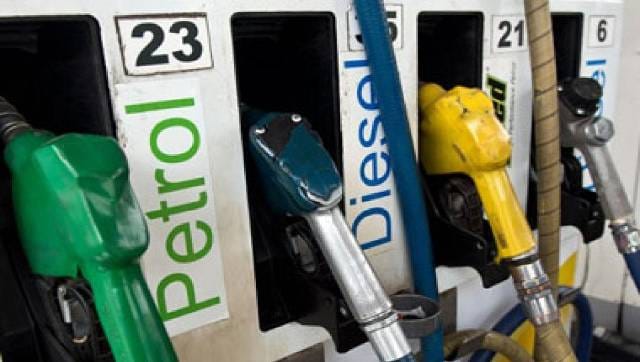 India
Petrol and diesel price today: In Delhi, petrol prices remained at Rs 101.84 a litre while the rate of diesel was at Rs 89.87. Check latest rates in your city. Latest Petrol and diesel prices at Firstpost.com