Petrol, diesel prices hiked again today; here are rates in major cities
In the last 10 days, the petrol prices have increased by Rs 1.79 per litre and diesel by Rs 2.04 per litre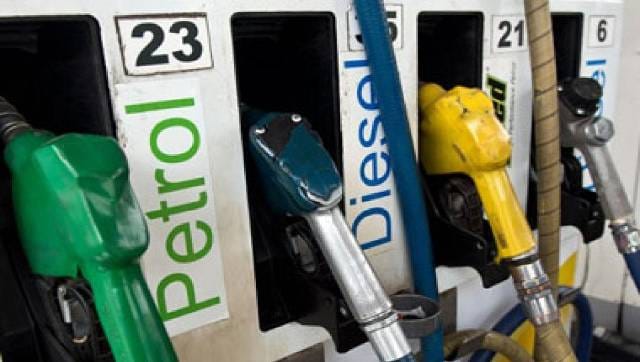 The petrol and diesel prices have witnessed a hike again on Friday, 14 May after a day's gap. While the petrol rate has surged by 28-29 paise in major cities, diesel has gone up by 34-35 paise in metro cities. This is the eighth time this month when the fuel prices have shot up. Effective from 6 am everyday, the prices are revised daily by oil marketing companies like the Indian Oil Corporation, Bharat Petroleum and Hindustan Petroleum Corporation Limited.
Today, both petrol and diesel are the costliest in Delhi and Mumbai. In the capital, petrol is priced at Rs 92.24 per litre while one litre of diesel costs Rs 82.95.
In Mumbai, one litre of petrol is priced at Rs 98.65 while diesel costs Rs 90.11 per litre.
In Kolkata, petrol is available at Rs 92.44 per litre. While one litre of diesel can be bought at Rs 85.79.
A litre of petrol and diesel costs Rs 94.09 and Rs 87.81 in Chennai, respectively.
The daily revisions of fuel prices were resumed by the state-run oil companies from 4 May. In the last 10 days, the petrol prices have increased by Rs 1.79 per litre and diesel by Rs 2.04 per litre.
Indian fuel prices are dependent on international crude oil prices as well as the rupee-dollar exchange rate. In addition, the central and the respective state governments impose various taxes like excise duty and Value Added Tax (VAT). Also, the dealer's commission and freight charges add to the fuel prices.
Fuel demand across the country is very low currently as most of the states have announced the lockdown and fewer vehicles are seen on roads nowadays.
India
Menaka Gambhir had reached the Kolkata airport while going abroad for treatment when she was detained by officials from the Enforcement Directorate (ED) and immigration department. Abhishek Banerjee's sister-in-law approached the Calcutta High Court after the incident and filed a contempt case
India
Al-Qaeda terrorists have been nabbed in West Bengal earlier as well, but the fact that they have rapidly enlarged their footprint in the state seems to have evaded the eyes of the local authorities. Until now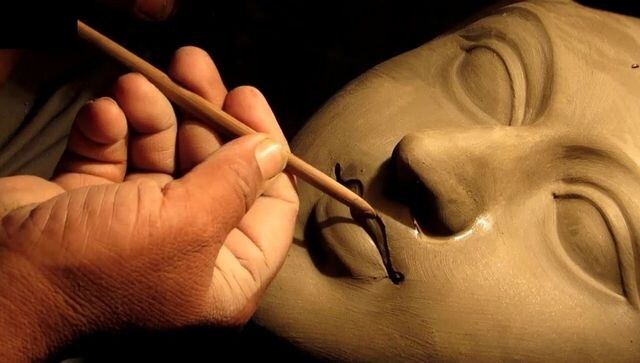 India
An artist from Kolkata is preparing the Maa Durga idol with materials such as old garments, worn-out shoes, dusted wooden items, broken flower vases and old newspapers in an attempt to raise public awareness.